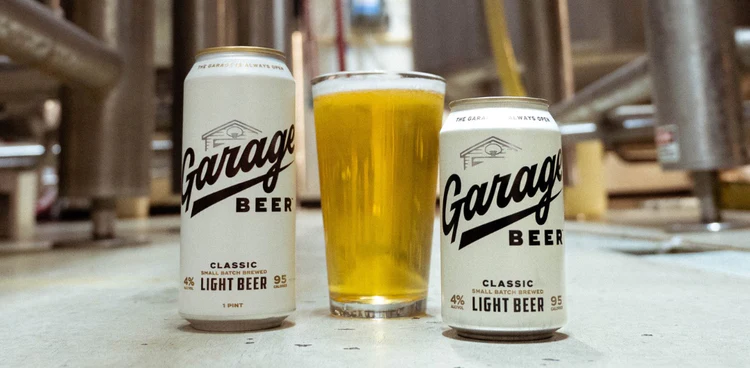 One of Cincinnati's most-loved local brews might not be solely local for much longer. Braxton Brewing Company has partnered with brand investment marketer Andrew Sauer to form Garage Beer Co., which will focus solely on growing distribution, sales, and notoriety of the Covington lager.
Braxton will continue to brew Garage Beer—albeit with a new look and a new taste—while Garage Beer Co. will broaden the brand's retail footprint. Now, Braxton's co-founder and CEO Jake Rouse aims for bigger heights.
"This partnership is one we're really excited about. We've learned that it takes a unique skillset to grow a brand beyond your regional footprint, and instead of going at it alone a partnership made the most sense. We wanted to instead take the equity that was there and expand it outward—and we're doing just that," Rouse said in an announcement Wednesday. "As our story states, Garage Beer has always been at the intersection of hard work and innovation. We've got a garage full of ideas to inspire what's next, and we expect to remain committed to these essential core values."
If you're a fan of Braxton, or beer in general, you can try the new version of Garage Beer this weekend at Cincy Beerfest (taking place at Duke Energy Convention Center February 3–4) or head to Braxton's taproom in Covington on Saturday, February 18 for a special release party.
Facebook Comments