The EPA estimates that 2.6 million tons of food waste were composted in 2018. Composting is a great way to minimize use of harmful fertilizers and can aid in water retention in soil. If you're interested in these benefits, see how these five companies can help.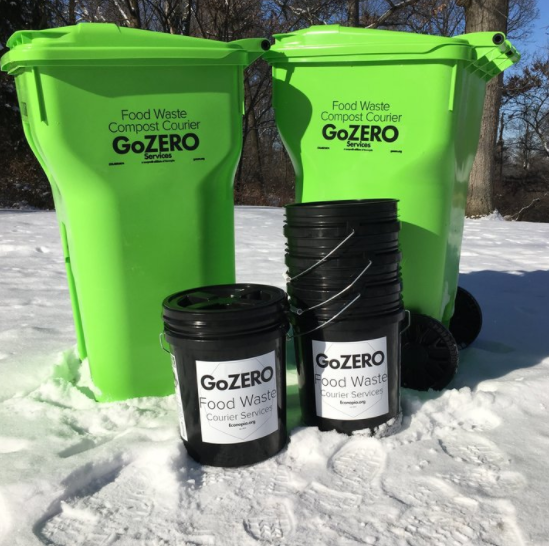 Queen City Commons
Queen City Commons, which operates drop-off sites in Walnut Hills, Over-the-Rhine, and Northside, focuses on giving sustainably produced soil back to the communities that provide the compost materials. The membership fee is on a sliding scale, and the company also offers scholarships so everyone can participate.
---
The Better Bin Compost Company
This company aims to eliminate the need for landfills. Launched in 2019, the Better Bin Compost Company offers several different services for those looking to live more sustainably, including a weekly compost drop-off option at the Hyde Park Farmers' Market. It also offers a weekly at-home pick-up service, with a compost bin provided, to residents of Columbia-Tusculum, Hyde Park, Mt. Lookout, Oakley, Over-the-Rhine, East Walnut Hills, and Wyoming.
---
Local Compost
Opened in 2017, Local Compost offers everything you need to start your composting journey. It offers pick-up compost services throughout Northern Kentucky and Cincinnati; there's also a drop-off option at Covington's Redden Gardens. The Burlington-based operation turns the composted materials into nutrient-rich soil, half of which is offered back to the customer at no charge.
---
Eco Development
OK, to be fair, Mason-based Eco Development isn't a composting service. The company offers a long list of sustainable services for businesses, and one key option is also available to consumers: recycling Styrofoam, a notoriously tricky-to-dispose-of noncompostable substance. If a business or individual has Styrofoam to recycle, it can be dropped off at the company's facility in Mason; follow the guidelines listed on the company's website.
---
GoZERO
GoZERO strives to make composting as easy and accessible as possible. A nonprofit based in London, Ohio, it helps consumers organize composting "stations" across the state. A station—basically a 64-gallon bin—can be placed at a commercial or residential location, and consumers can join the station near them, or organize their own.
Facebook Comments