Co-founders Brian Jackson and Marvin Abrinica had a social mission in mind when launching Esoteric Brewing: "to craft beer with integrity that can have a social impact on the world." The Walnut Hills brewery prides itself on creating a diverse space, "where people can show up and see people like themselves," Abrinica says.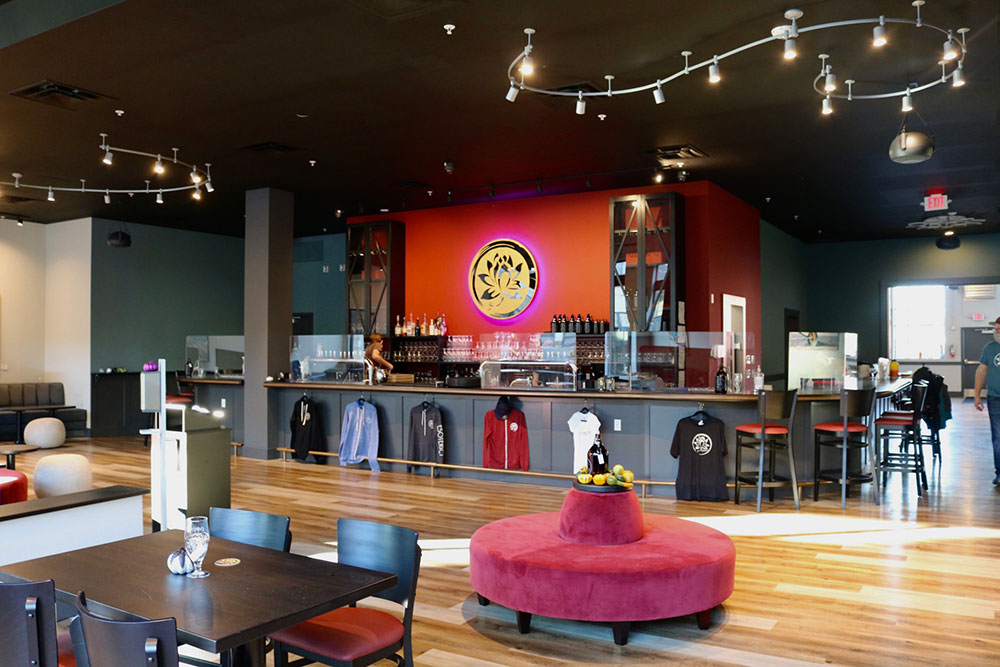 The word esoteric means understood by a select few, which Abrinica says coincides with the small market of minority-owned breweries in the country today, which account for less than 3% of all breweries. "We wanted to create a place that was welcoming to other minorities and women," Abrinica says. "You can come to the taproom any day of the week, and you will see a huge, diverse population of people there."
Esoteric Brewing is housed in the historic Paramount Building in Walnut Hills, a location Jackson and Abrinica chose because of its recent revitalization. Abrinica says the duo also chose to crowdfund money for Esoteric Brewing because it was "important to get the community involved," and they wanted to allow people to be partial business owners, even if they were not considered wealthy individuals.
Visitors can expect traditional beers, including brown ales, English pale ales, Belgian beers, and India pale ales, plus a porter and black stout—all proceeds from the black stout are donated to nonprofits that support Black lives. Abrinica says they like to stick to the traditional beer style to show each beer's true essence. The brewery also offers a variety of fine wine and some top-shelf liquors.
Esoteric Brewing has also partnered with Taste of Belgium to serve food at the brewery via a food truck. Future plans include Taste of Belgium building a space adjacent to the brewery with a window to serve food to Esoteric Brewing patrons.
The brewery's refined space is what sets itself apart from traditional looking breweries, with features like low mood lighting, lounge seating with low backs, and booths that Abrinica says, "look like they're straight out of the 1930s."
Esoteric Brewing is currently operating at half the capacity due to COVID-19 precautions. The brewery also conducts temperature checks at the door and has dividers with shields between seating for social distancing.
Esoteric Brewing, 918 E. McMillan St., (513) 214-1987
Facebook Comments