Between staying home, remote learning, and navigating through a pandemic with kids, over the last 18 months, my family's world has grown quite small. And as we navigate our way through a post-COVID environment, everything still feels very uncertain.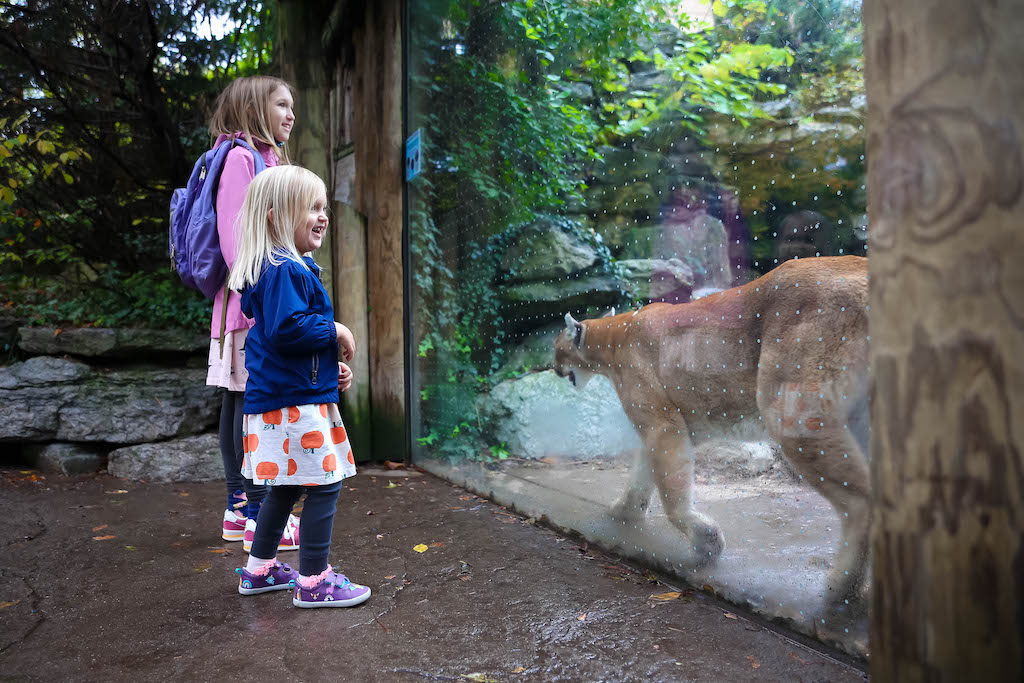 But the world keeps spinning—and it's such a big, beautiful place. Living in a constant state of fear is not an option; instead, we must choose to tread forward—even if tentatively—and embrace the world in all its wonder. And in the Queen City, there's no better place to do that than the Cincinnati Zoo & Botanical Garden.
The Cincinnati Zoo is one of the city's greatest assets; it's the second-oldest zoo in the country, founded in 1873 and officially opening in 1875. Our zoo is a media darling, too, gaining national acclaim for everything from its role in cutting-edge research, education, and conservation efforts to its superlative holiday lights display and world-famous #TeamFiona. It's home to more than 500 animal and 3,000 plant species, making the Cincinnati Zoo one of the largest collections in the entire country.
However, when you live in a city with such a superlative superstar, it's all too easy to take it for granted. So when I visited on a recent rainy fall day with my crew (after more than year), my kids and I had the unique opportunity to see the zoo with fresh eyes. And we were positively dazzled.
When you visit the Cincinnati Zoo today (as compared to the '80s and '90s when I was a kid), you'll be struck by how immersive and accessible it is. The zoo is a place that celebrates the wild and wonderful; the marvelous creatures and plants that call our planet home, too. Its exhibits truly put visitors there: the African savanna, North American mountains, the Australian Outback…you'll visit all these exotic locations, and more. In the zoo's Africa, nothing but a plexiglass panel separates guests from two-ton hippopotamuses; in the new Roo Valley exhibit, visitors can stand face-to-face with five-foot-tall kangaroos.
These experiences are delightful and awe-inspiring, reminding us just how wondrous the world really is. And, on a smaller scale, how very special Cincinnati is, too.
If you need more convincing, there will soon be 4 million twinkling reasons to visit the Cincinnati Zoo. The PNC Festival of Lights returns Nov. 19–Jan. 9, and it is an exuberant celebration of the holidays that's a treasured tradition for many.
The Cincinnati Zoo & Botanical Garden, 3400 Vine St., Avondale, (513) 281-4700
Facebook Comments