Outside of Kroger, where can east-siders get a latte, a pound of deli meat, and a six pack of beer all in the same place? Chef Jose Salazar and Deeper Roots Coffee answered this question when they partnered to create Daylily, which opens with a full deli menu, coffee bar, and grocery staples next month in Columbia-Tusculum.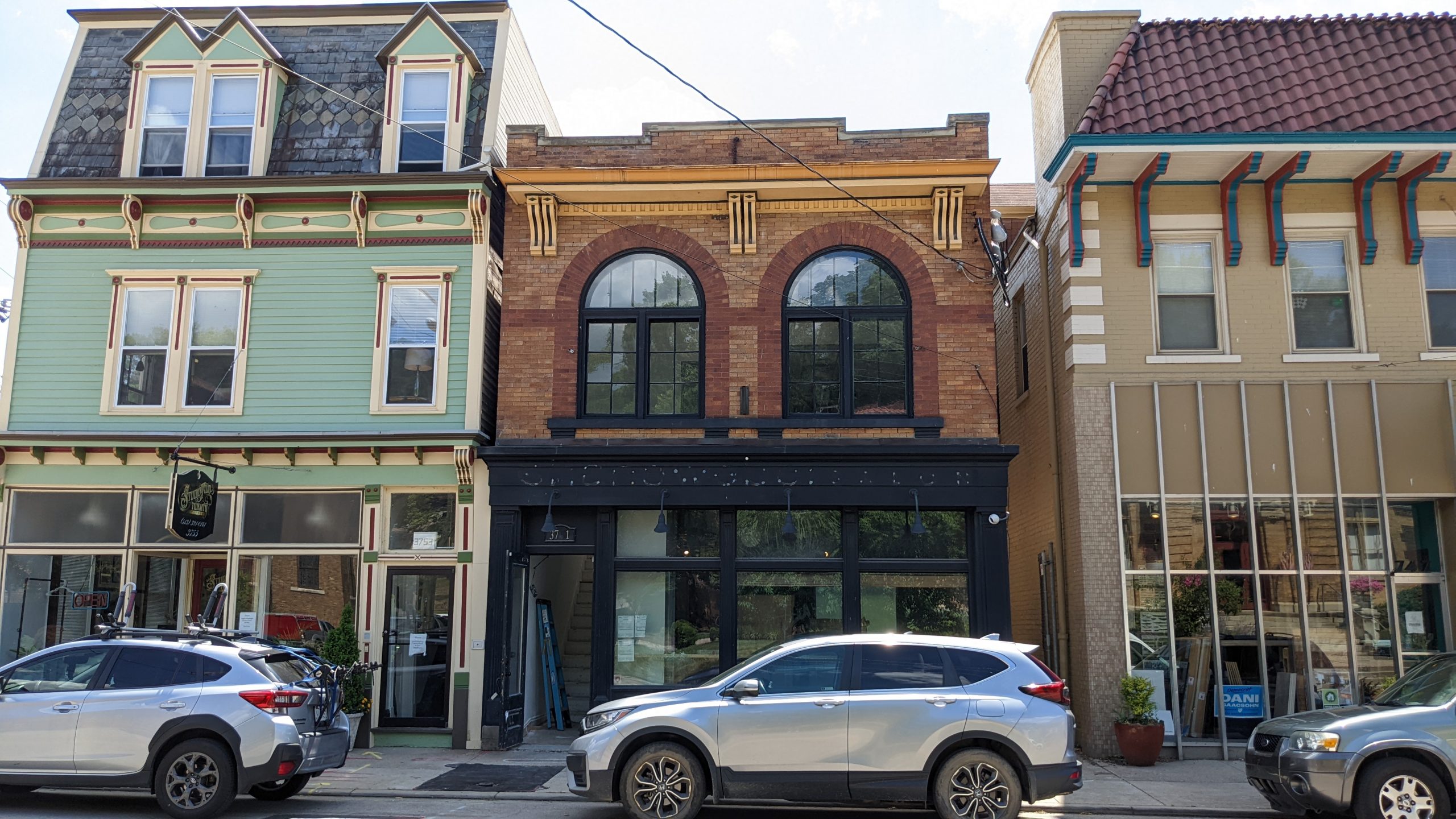 Cincinnati's oldest neighborhood has gas stations and restaurants, but there is no store dedicated to selling pantry staples. Without a car, residents have limited options when it comes to grocery access.
"It's a community that has needed a grocery store for a very long time and simply doesn't have one," says Sami Stewart, the store's general manager. "We need a grocery store that makes sense for everybody in the community, whether it's Joe Burrow, or you know, a blue-collar worker like myself. [Someone] who's just trying to grab a dozen eggs and a can of tomatoes. So we are trying to be a grocery store that gets the community's legitimate needs."
Daylily is modeled after a typical bodega in New York City, where Salazar grew up, but with an upscale twist. This means it's making efforts to source its food, beverages, and products locally and responsibly.
"Instead of a cup of Folgers in your cup of coffee, it's going to be a really thoughtfully sourced and roasted cup of coffee," Stewart explains. "And your bacon, egg, and cheese, it's going to be bacon that's sourced and processed by somebody here in the city and has eggs from a local farm. I think it's special because we were trying to do something simple in an excellent way."
Salazar's specialty, of course, is in the kitchen, where he developed the full menu for the deli, including breakfast sandwiches and an upscale version of a New York bodega staple, the chopped cheese sandwich. His version consists of ground beef, American cheese, and sautéed onions, melted together and stacked on a hoagie roll and finished off with lettuce, tomato, and onion.
Patrons will have access to a full coffee bar at Daylily, including Deeper Roots Coffee specialty coffees, a latte, drip coffee, and iced drinks. In addition to coffee, the bodega will serve other beverages, including two beers and two wines on tap.
As for the groceries, Daylily will rely on community feedback about what the shelves should stock. Stewart has done community research by attending town meetings, in addition to using the staff's own experiences as a reference.
"Trying to make decisions that make sense for the community is admittedly very hard because I'm just one person speaking for a large group of people," she notes. "You have to think about this from a lot of different perspectives and angles to make it make sense for everybody for all incomes, all types of people who are coming in who may come into this establishment."
Daylily is located at 3751 Eastern Ave. Visit the bodega's Facebook page for updates on the exact opening date and other details.
Facebook Comments