It started with an image of a Western prospector panning for gold in the 1800s, starting the day off with a messy, biscuit breakfast and ending a long shift sharing whiskey around the campfire. Inspired by this tale of the prospector, Chef Christian Gill of Boomtown Biscuits and Whiskey wanted to share his own gold with Cincinnati. And early next year, Union, Kentucky will get its own slice of the fortune.
Gill, who has made several appearances on the Food Network, curated Boomtown's concept and opened the first restaurant in Pendleton in 2018, alongside owner P.J. Neumann. Boomtown is a contemporary take on classic American frontier food, with a slight Thai inspiration. Gill describes the menu, which centers around a buttermilk cast-iron biscuit, as elevated comfort food with a twist.
On the heels of Boomtown's success, the pair began searching for a second location but quickly hit heavy delays. Shortly before the COVID-19 pandemic, Neumann passed away. Now the majority owner, Gill is dedicated to expanding his concept through the Union location.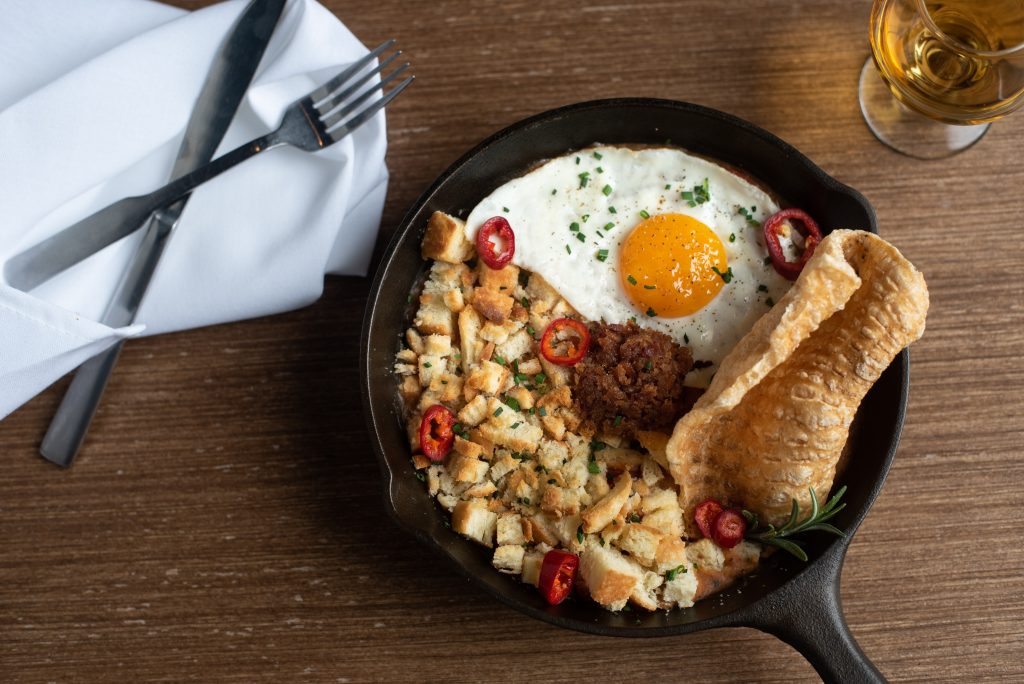 With the nation still facing the pandemic, and after a summer of demonstrations, Gill knew he needed to adapt to the current dining climate. The downtown location has been doing well on the weekends, but Gill said it has been a struggle to get visitors during the week. He decided the suburbs were the right place to go.
"There needed to be another way for us to get our biscuits out to, not only our core audience, but a new one as well, and the suburbs are the place for that," Gill says. "People are staying closer to home."
Gill is hopeful the new location, which will take over the former Sugarfire Smokehouse space in front of Union's flagship Kroger, will be ready by February of next year. The location will have a similar feel to the original, with a heavier Western saloon inspiration that Gill hopes will transport visitors when they step inside.
"Union is an up-and-coming [town] in Kentucky that is very attractive to a lot of people with kids and [people] starting new families," Gill says. "It's one of the fastest growing parts of Kentucky and it needs food—good food."
The Union location will seat 55 guests with an additional 30 seats on the patio. A larger kitchen will give Gill the room to expand the original menu, with additions to breakfast, lunch, and dinner offerings. The new location will also offer extended hours for carryout and delivery. Plus, Gill is developing a mobile offering, a Boomtown biscuit wagon, to bring restaurant favorites around town.
Gill, who was born and raised in Lexington, is excited to bring his concept closer to home and share the Kentucky staples he has reimagined. He is also grateful for the ability to expand the business during a pandemic and for the opportunity to bring his concepts to life and provide quality food to the community.
"Regardless of if it's carryout, delivery, or dining in, being able to enjoy someone else's food definitely brings a form of relief, especially now being in [isolation] to stay safe," Gill says. "I'm just happy that I have those opportunities."
Facebook Comments