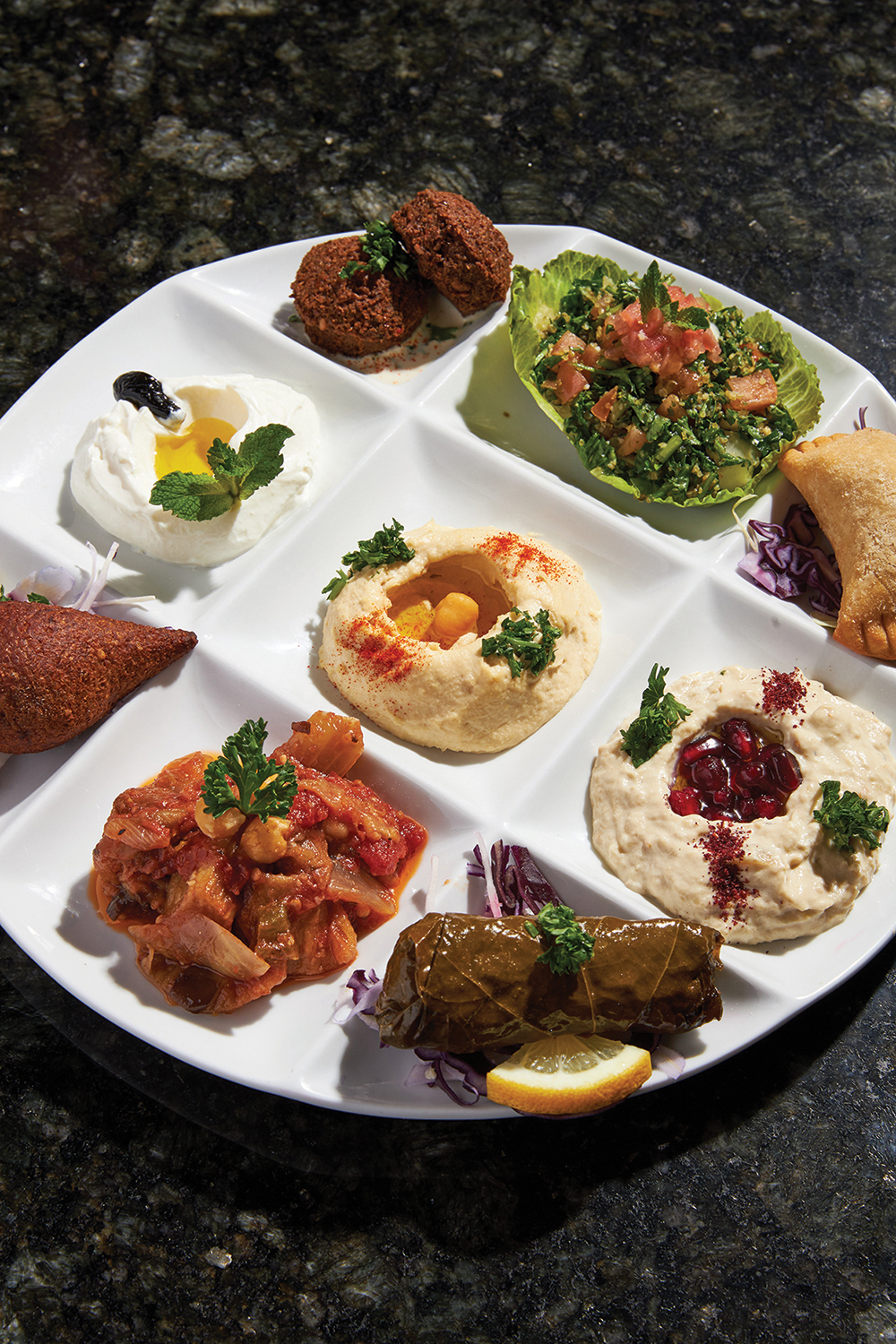 Does any local restaurant explore its respective cuisine more fully than Phoenician Taverna explores Lebanese food? On a menu this robust, one might expect some filler dishes, but everything that has come out of Owner Wassim Matar and Chef Safa Ghanen's kitchen has been exquisitely prepared.
That's because the restaurant is Matar's ode to his native Lebanon. And when a cuisine is cooked this authentically, people tend to question their past notions of it.
Take the tabbouleh, for instance. Early on, Matar's customers were complaining that Phoenician's version of the iconic Lebanese bulgur wheat salad was too crunchy. The oil and finely chopped vegetables sodden the bulgur in a matter of minutes, so that the pre-made tabbouleh frequently served here in the states is always soggy. At Phoenician, as in Lebanon, it's made to order and served immediately, resulting in that crunch of authenticity.
It's one thing to perfectly execute the classics; it's another to add the kind of unique touches that can only come from such an encyclopedic knowledge of the cuisine. The Tavern Falafel is served on a bed of eggplant puree (Matar's concoction) for a delightful textural contrast. Sujok, a garlicky, made-from-scratch beef sausage, is served with a clean tomato sauce that brings in flavors from the north Mediterranean.
The best way to enjoy those sausages is to wrap them in Phoenician's complementary, fresh-baked pita. Matar told me this himself; he stops by every table every night the restaurant is open. As he was singing the praises of Lebanon's criminally overlooked winemaking region, it struck me that he doesn't make his nightly rounds just to be friendly (although he certainly is). He's acting as emissary for the cuisine he loves so much.
7944 Mason-Montgomery Rd., Mason, (513) 770-0027, phoeniciantaverna.com
See the full 2023 Best Restaurants list here. 
Facebook Comments