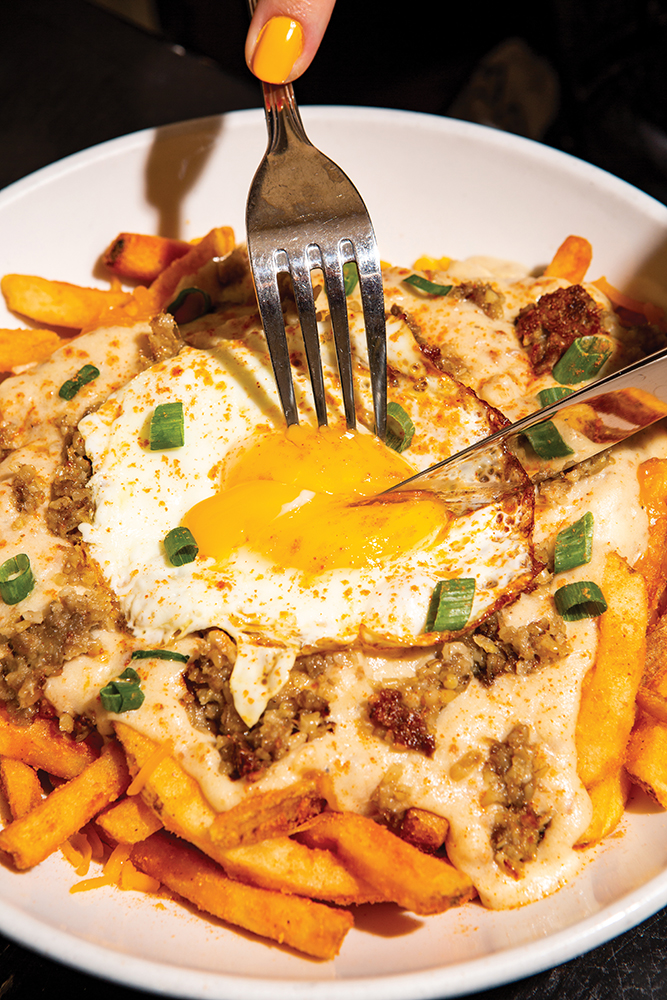 As the oldest continuously operated bar in the city, Arnold's Bar and Grill has a reputation to uphold. Here, the classics stand the test of time while sharing the menu with newer, more innovative items.
Take the Cincy Poutine, for instance. If Grippo's-seasoned fries, goetta gravy, cheese curds, green onions, and a sunny-side-up egg sounds strange, imagine a breakfast bowl over hashbrowns, and you have the general concept. Crispy, creamy, and crunchy, it's a treat full of texture and Cincinnati staples. The heaping serving of breakfast-turned-pub grub is a big meal for one or a hefty appetizer for three. Kayla Robison's influence on the menu will be missed—she recently stepped down as the restaurant's executive chef—but we're sure her impact will carry on.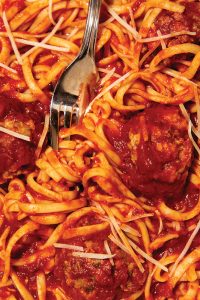 Arnold's menu is a multiple-choice test with correct answers only. The burgers, chicken, and cauliflower steak all shine, but if you want a classic Arnold's experience, you have to try the spaghetti and meatballs. A generous serving of spaghetti noodles sit under delicate red sauce and shredded Romano cheese. Two massive meatballs perch on top, seasoned with garlic and spices to accent the entire meal. Prepare to use your knife, because these gourmet monstrosities defy attacks with just the side of a fork. A large spoon comes in the bowl for twirling, too. This comfort meal can fill your belly and a to-go box, and remains one of the city's best.
Arnold's Bar and Grill, 210 E. Eighth St., downtown, (513) 421-6234
Facebook Comments