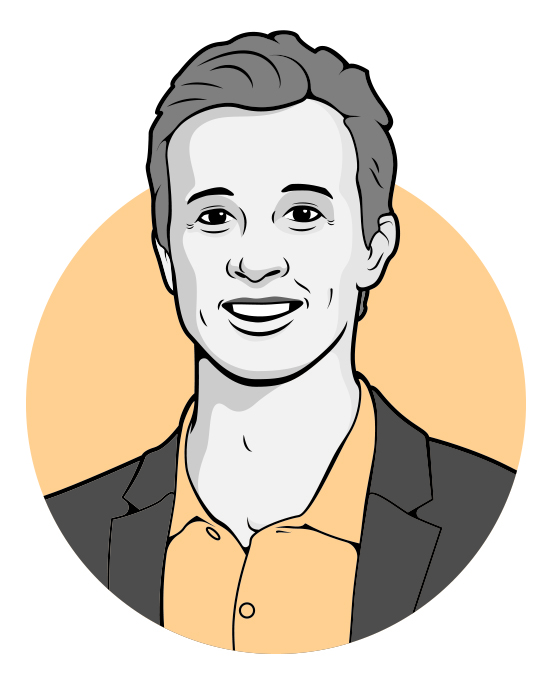 When he auditioned for the role of Lawrence in ABC's The Kids Are Alright, Cincinnati native Sam Straley had never even been to L.A. Soon he was starring as the oldest of eight brothers in the family sitcom. Despite positive reviews and celebrity fans (including a few Twitter shout-outs from Mark Hamill), the show was cancelled after one season. On the heels of the experience, Straley talks starting out in Hollywood, hometown support, and his deep appreciation for craft services.
How was acting in your first major network role?
The show was a complete blast. Everyone I worked with, from Santino [Barnard], who's 10, to Mike [Cudlitz] and Mary [McCormack], was amazing. They're all so talented. I feel like I learned something from each and every person on the set. This was my first series regular, so obviously I'm totally looking around at other people being like, "What do you know? I don't know anything." The thing that surprised me the most was how quickly things moved; we'd film an episode a week. So you got the new script for the next episode on Friday and you only had Saturday and Sunday to prep for the week ahead. If I had a big episode it could be stressful.
Were people back home excited about the news?
Oh yeah. My parents live down the street from Salem Gardens [in Anderson Township]. It's our dinner spot. They invited everyone they knew and watched [the premiere] on a little TV in the corner. It was so cool to feel that kind of support and to know they all have my back.
What was it like to see celebrities like Mark Hamill show support for the show?
I don't know, the coolest shit ever? He tweeted about the show and we were like, "This is awesome. Luke Skywalker likes our show!" Until that point all I know is that I watch the show, the people in our show watch the show, my family watches the show, but other than that I didn't know who else is watching the show. That was the first time that I was like, "Ok, people are watching [it]."
What else have you learned from this experience?
Craft service is amazing; I didn't have to go to the grocery store at all while I lived in L.A. I would just eat on set because they would make whatever you wanted, and it was always really, really delicious. So that was a big perk.
Did you watch the show when it came out?
I watch and I cringe most of the time. The first couple episodes, I think it's pretty clear, you might not notice it, but I definitely see a super nervous Sam doing his best, and as time went on—and I started to relax a little bit more—I started to ease the brakes on the pressure a little bit. Because when you're relaxed, you're probably doing your best work, but it takes a minute to let go like that. Toward the end I definitely see myself having more fun and I'm able to watch it a little easier.
You have very long hair in the show, have you ever had to wear a wig like that for a role before?
No, absolutely not. It was definitely a shock. Lawrence has super long hair in the script [and] I was fairly convinced that they were just going to get someone with long hair, but when I booked it I was like, "What's going to happen?" and they were like, "They're going to get you a wig." and I was like, "What? They do that?" And they were like, "Yeah, people wear wigs all the time on TV," and I was like, "Oh, OK, cool."
What's the weirdest thing that happened on set?
There was one day when we did [two] meal scenes in the same day. At around 6 [a.m.] we sat down for a dinner scene and we were all eating lasagna. Every time we have a big family scene it takes like half the day because there's so much coverage you need to get of all the boys…so you end up eating like eight plates of lasagna. I was like, "Oh my god I can't believe I ate so much lasagna at 6 in the morning," and then we came back from lunch—which I didn't eat because I was so full from eight plates of lasagna—and we did the breakfast scene where I was eating cereal. So, all I ate one day was lasagna and like 30 bowls of cereal. It was pretty intense.
What was it like working with the child actors playing your brothers?
It was pretty great. All these kids are really professional; they're all really cool guys. I definitely felt like an older brother on and off set. It was super inspiring to be like, "Wow, you're 14 and you're this good already, you have no problem being in front of the camera." I had never worked with kids before, so it was a shock that they went to school during filming. I couldn't wrap my head around them doing a scene and going to school for 30 minutes and then coming back and doing another scene and going back for 30 minutes. To me I'm like, "How are they getting anything done in these small windows of time?" It's crazy.
Do you feel like this experience has made you a better actor?
100 percent. In every aspect, [but] definitely in front of the camera. That takes a while to get used to, for me at least. There's a weird pressure with film and TV, no matter what you do, even if you're like, "Aw man I was just warming up," they still can use that take. They can use any of it and millions of people are going to see it.
What's next for you?
I'm always working on something, I'm always writing something or filming something. That will always be a constant. For a long time while I was filming this series, I couldn't audition for anything else. Now, I'm completely free, so I'm going out for some pretty exciting projects. I'm just putting my focus and energy into getting that next perfect role for me—something that really clicks.
Facebook Comments