At the time when Jim Crow laws dominated across America, Cincinnati's hotels were deeply segregated. Even famous names were turned away from hotels in downtown Cincinnati due to segregation laws; performers including Duke Ellington and James Brown were not even able to stay in the Cincinnati hotels in which they were performing.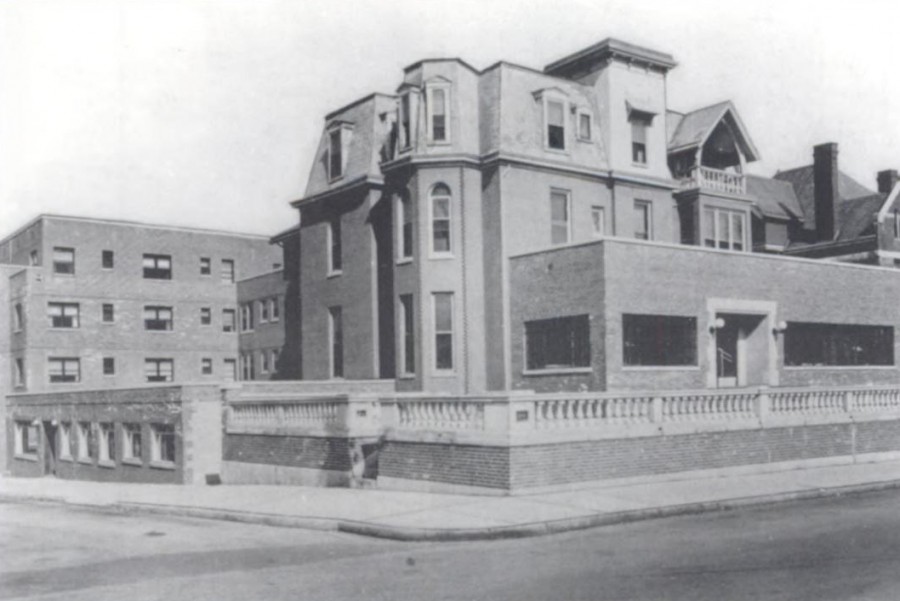 With little else to turn to, African Americans found themselves turning to the Manse Hotel in Walnut Hills. While segregation was implemented in other hotels in Cincinnati, the Manse Hotel was fully integrated and offered a safe haven for Black travelers visiting from around the country.
Horace Sudduth, a wealthy Black realtor, purchased the Manse Hotel in 1931, and the hotel was listed in The Negro Motorist Green Book, a travel guide that identified places where Black people could eat or sleep safely. Another Cincinnati site listed in the Green Book was a boarding house and tavern at the location of the Harriet Beecher Stowe House.
Not only was the hotel considered a safe place to stay, but it also played a key role in the Civil Rights Movement, hosting the 1946 NAACP National Convention and events for other Black organizations.
Gina Ruffin Moore, board vice president of the Friends of Harriet Beecher Stowe House, writes about the Manse Hotel and how it helped people of color in Cincinnati in her book Cincinnati: A Black America Series. "I think that the Manse Hotel tells a story of how things were not always fair, but we're not harping on the fact that they were not fair—we're harping on the fact that the Manse Hotel represents a great history, and it represents a place where people could go and entertain and be entertained," she says.
The Manse Hotel played a fundamental role in Black history in Cincinnati. Its impact has been so influential that many people of color in Cincinnati have heard stories or memories associated with the hotel, including Cincinnati Vice Mayor Jan-Michele Lemon Kearney. Kearney's parents lived in the Manse Hotel when they first came to Cincinnati while they looked for a permanent place to live. According to Kearney, they saw many celebrities of the time staying there, and both of her parents loved the hotel, especially her father.
"All his life, he talked about the beautiful Manse Hotel and the gala events in the Sweetbriar ballroom," Kearney says. Her father even remodeled their home kitchen to look like the coffee shop in the hotel because it was his favorite place.
The property of the Manse Hotel was recently bestowed with an Ohio Historical Marker to show the significance that both the hotel and Horace Sudduth held in the community. While there were once different locations in Cincinnati listed in the Green Book, only a few still remain standing. Even though the property is no longer a hotel, the Manse Hotel legacy still lives on. "I think the marker shows that this is a place that was once thriving, and it's one of the few they're still saving today," Ruffin Moore says. "The marker represents a stop when looking at the history of the city of Cincinnati and looking at the fact that this fight against all odds whereby African Americans didn't have the same rights as many other people did, they were still able to be successful."
For Kearney, the marker serves as a reminder of the hotel's significance and its contributions to local history. "It's wonderful to have these historical markers so that the people know on this side it wasn't just apartment buildings, it was just a really elegant hotel that really had a lot of history with it," Kearney says.
They hope this historical marker helps draw attention to this epicenter of Black history and culture in Cincinnati, and how it still contributes to the community today as low-income housing. Despite all of its historical significance and famous patrons, once the Civil Rights Act was passed in 1964 to end segregation, the hotel began its slow decline as other local hotels integrated. Now, the property is owned by Episcopal Retirement Services and has been converted into low-income housing for senior residents.
"I think (low-income housing) adds to its value because it shows that what started out as a place for well-to-do people is still thriving, but instead of the middle income (people) it has low-income people who otherwise might not have a place to live," Ruffin Moore says.
Horace Sudduth would most likely be proud to see that the property of the Manse Hotel is still being used to not only help the community, but also to help people from all racial backgrounds.
"It represents how the city of Cincinnati has gone from being segregated to being more of an integrated community because in the Manse property now, it is not all one race of people. It has a combination," Ruffin Moore says.
It's not always easy to preserve the roots and the past of those who have come before us. But when we are able to see significant things that people from the past worked on to provide for the community, it can be a special thing.
"I just think it's a wonderful example of self-fortitude and the ability to last with a strong foundation," Ruffin Moore says. "That's what a lot of the people in Cincinnati did for us today, they provided some strong foundations that we all can look up to and say, 'Wow, if they can do it, maybe I can too.'"
Facebook Comments