If Carrie Bradshaw decided to move to Northern Kentucky, we know exactly where she'd hang up her Manolo Blahnik Hangisi pumps: Inside the massive walk-in closet crowning this condo at The Ascent.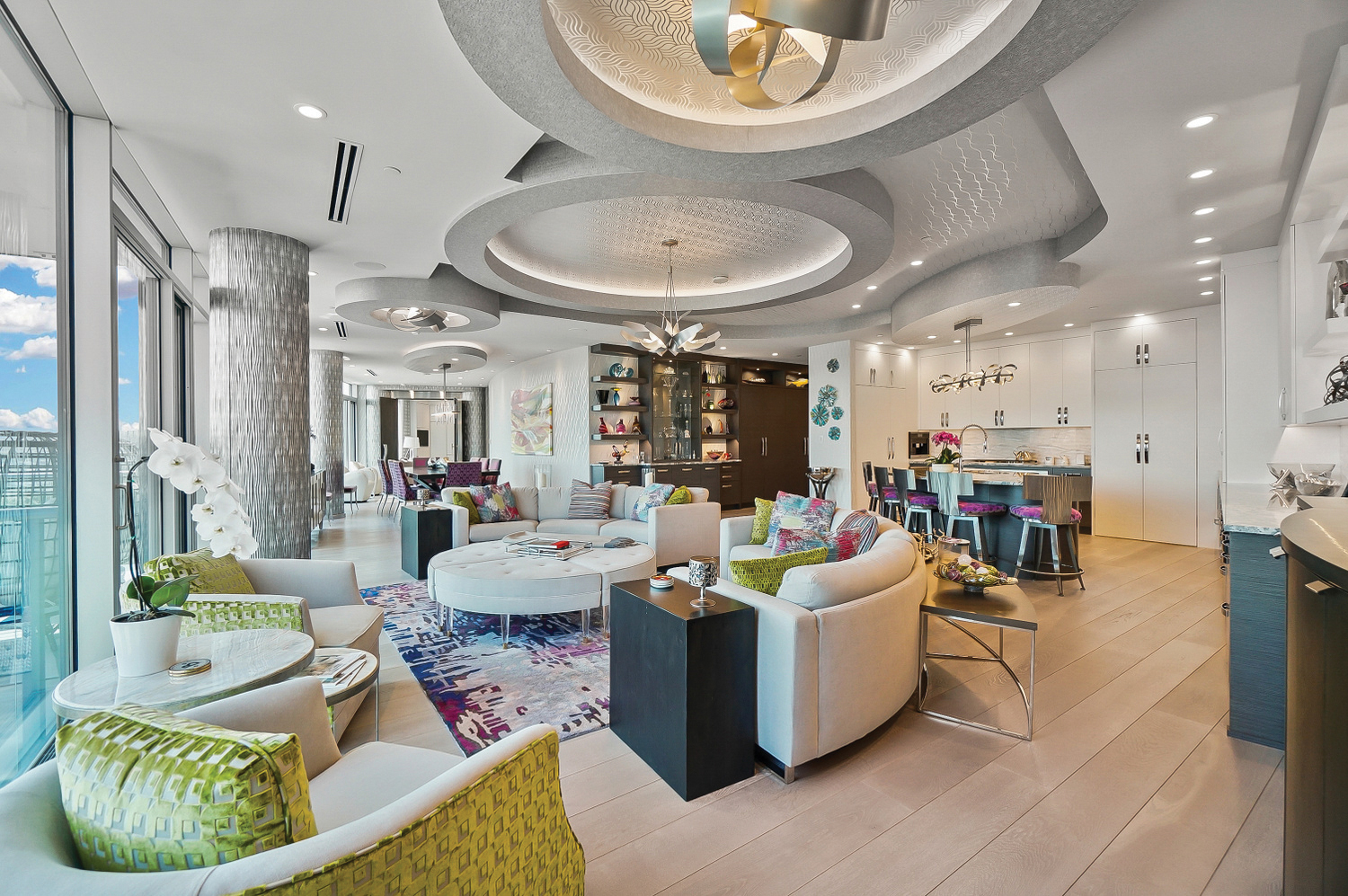 Perched on the 14th floor and clocking in at more than 3,000 square feet, the three-bedroom unit wouldn't be at all out of place in any Sex and the City scene with its panoramic skyline views, ultra-modern feminine finishes, and Manhattan-quality amenities.
This space isn't bashful. The entryway's floor-to-ceiling nude wall sculpture (it's tame…ish) is just the first of several art pieces scattered like spicy little Easter eggs throughout, from the lipstick-wallpapered half-bath to the full-frontal-à-la-pop-art in the guest suite. But don't mistake all these bold artistic touches for raunchiness—it's all in good taste, throwing color and interest into a space that's otherwise metallic and monochromatic.
Smart storage solutions throughout this space tame clutter and allow the fine details to shine. Even the unsexiest household tasks are elevated. Fluffing and folding are a little less boring in a well-appointed laundry room. Working from home isn't so bad when your office window looks out over the treetops. In the warmer months, just open up the sliding glass doors to invite in the breeze and enjoy the view of your kingdom from the comfort of your private balcony.
Life at the striking Daniel Libeskind-designed building comes with plenty of perks, like the sauna, massage room, wine lockers, and theater (in addition to your run-of-the-mill amenities like a pool and gym). But you'd be hard-pressed to find a reason to leave the luxe confines of the condo itself. Between the soaking tubs, the integrated sound system, and the in-unit wine room, we couldn't fault you for spending most of your nights—fine, maybe all of your nights—in.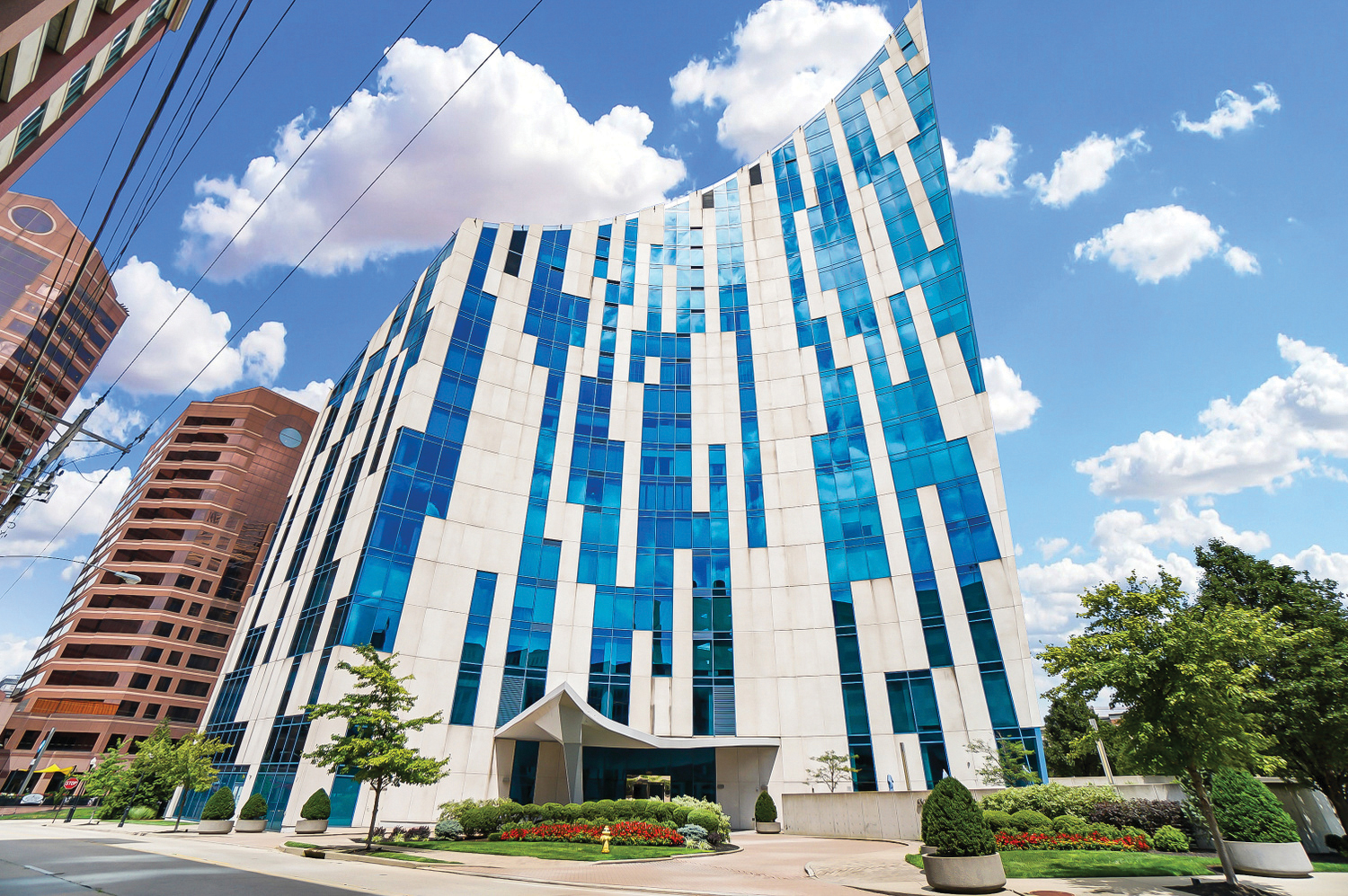 Facebook Comments