Occupation: Executive Chef of Boomtown Biscuits & Whiskey and TV personality
Style: Classy rebel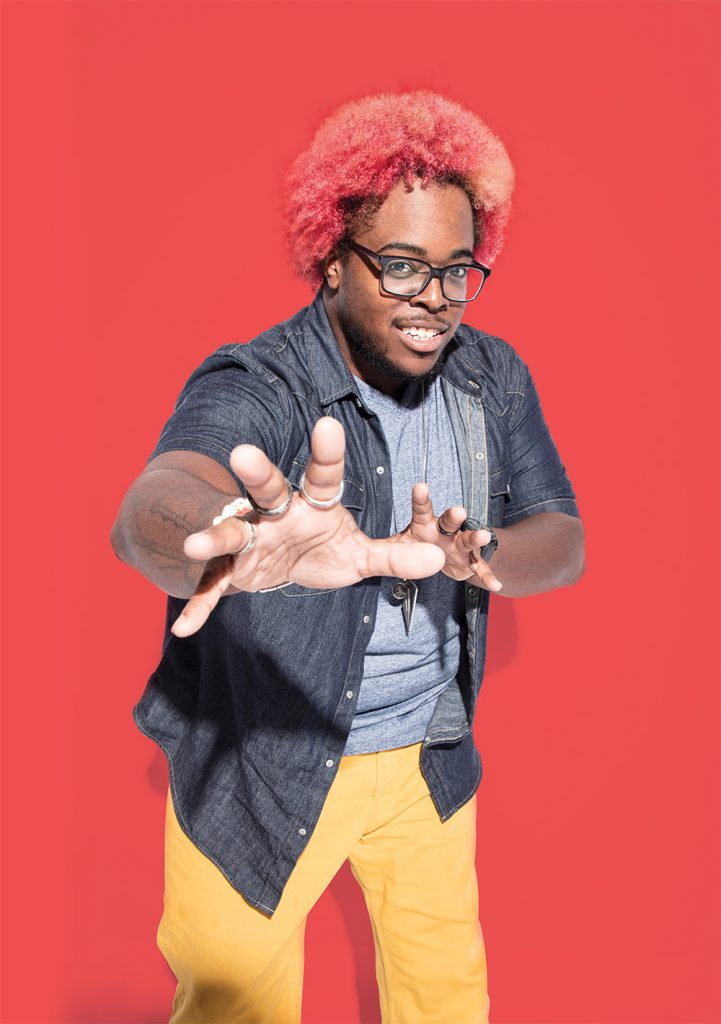 I have to start with your red hair. Why'd you start dyeing it? I like having a lot of hair, and I like taking care of my hair. If I'm going to be vain about something, that's what I pick. It's an extension of my personality. It's been blond, mermaid, aquamarine, blue, indigo, back to blue, then I went purple and then red. I change it every three months. It's gotten more aggressive because of Guy's Big Project.
Did being on Guy's Big Project affect your style? I wear a lot of darker clothes. But Food Network really wanted to see a lot of color. I had to modify my image and create a newer personal brand for TV. And now I wear more colors.
Did you find a TV version of yourself? I learned a lot about what other people see, both on and off camera. That went into refining my style and defining it to myself and no one else. Guy Fieri was doing his best to help us develop into the best TV host for Food Network. There were a lot of mannerisms that I worked on. I had to tone down how much jewelry I usually wear, because with that and the hair color, it was a lot.
What is your off-screen style like? Everything about me is pretty unconventional. I don't follow trends. One day it's like Andre 3000; the next day it's like Sons of Anarchy with a mess of biker-rocker jewelry. There's a pocket watch in my accoutrements. It was an heirloom from my grandfather. I'll wear a pair of wingtip shoes.
What about in the kitchen? I chose the Hedley & Bennett chef coat with a collar and these brigade brass buttons. The look is more updated, and it's breathable and functional.
Facebook Comments