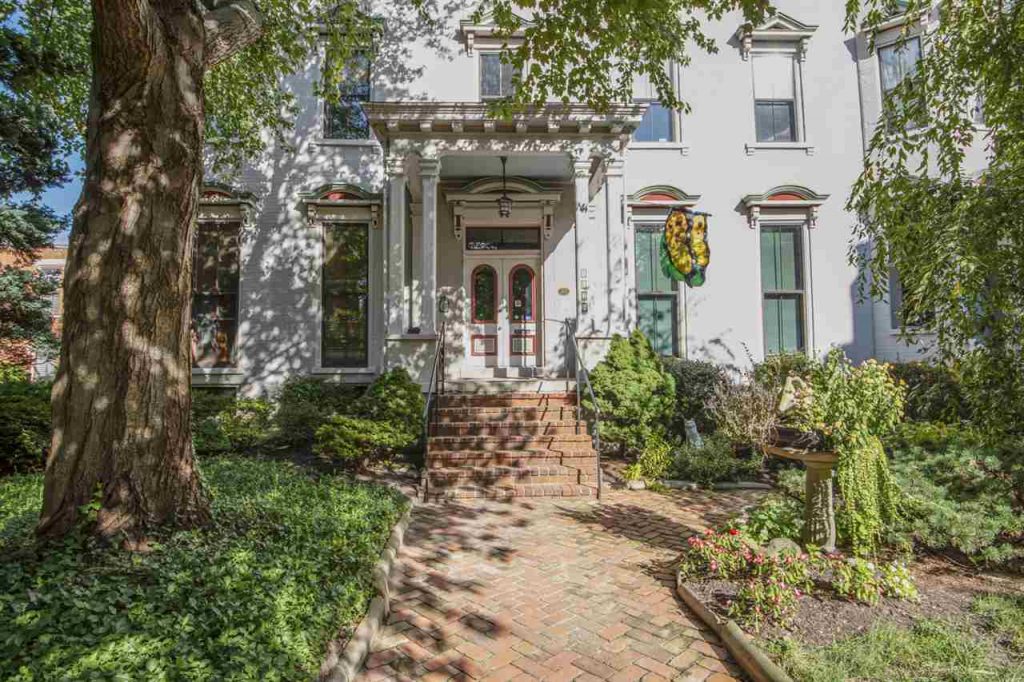 This sprawling historic district home was built in 1820 by Major Alfred Sandford, whose father was the first member of Congress from Northern Kentucky (per a plaque on the home's grounds); today, it's one of the oldest standing buildings in Kenton County, says Regina Yearout of Coldwell Banker West Shell's Dwell Well Group.
In former lives the structure served as both a boarding school and the President's house for an organization called the Western Baptist Theological Institute. By the time the current owners bought the place in 1988, it was without heat, plumbing and electricity, says Yearout, who adds that the couple "restored the structure in 1990 and opened the Sanford House as a Bed and Breakfast."
Today it's a multi-family property with beautiful backyard gardens and some of the most elaborate plaster crown moldings we've seen. It's also in need of new owners; any takers?
CLICK THROUGH OUR GALLERY TO SEE MORE PHOTOS OF THIS HOME:
Facebook Comments