In 1961, long before tiny homes were a thing, architect Richard Lakeman designed this 885-square-foot haven on the banks of Finneytown's Congress Run Creek. Owner Jean Hamer, Phi Beta Kappa with a master's in library science, was profiled by the Enquirer in 1974 for her job in the rare books department at the Cincinnati Public Library. Lakeman was an architect who once worked under local Mid-Century Modern icon Carl Strauss—a fact clearly evident in much of Lakeman's residential work: clean but striking architectural lines, exposed support beams, open tread stairs, and all.
---
The densely wooded Congress Run Creek "neighborhood" (there are no sidewalks; everything here is connected simply by the creek itself) is a hidden gem—an MCM enclave that's now bordered on one side by the Ronald Reagan Highway. Thirteen unique homes dot the creek bed today (including Frank Lloyd Wright protégé Ben Dombar's former residence and another home designed by Ray Roush); before the highway was built, says listing agent Susan Rissover, there were at least three more.
---
Current owner Bob North bought the home five years ago sight unseen, going only on Rissover's description and some listing photos. He updated the space by refinishing floors, wood-paneling the front entry, and opening the kitchen to the great room by partially knocking down a wall; he also installed new vintage-style wood cabinetry and funky white pendant lights over the sink.
One of North's favorite pastimes is watching, through a wall of rear windows, the birds that gather daily on the rails of his 60-foot-long deck. Avian visitors include everything from cardinals to wild canaries, woodpeckers, and blue jays—all possible descendants of the birds that inspired Charley Harper, whose former Finneytown home also shares these woods.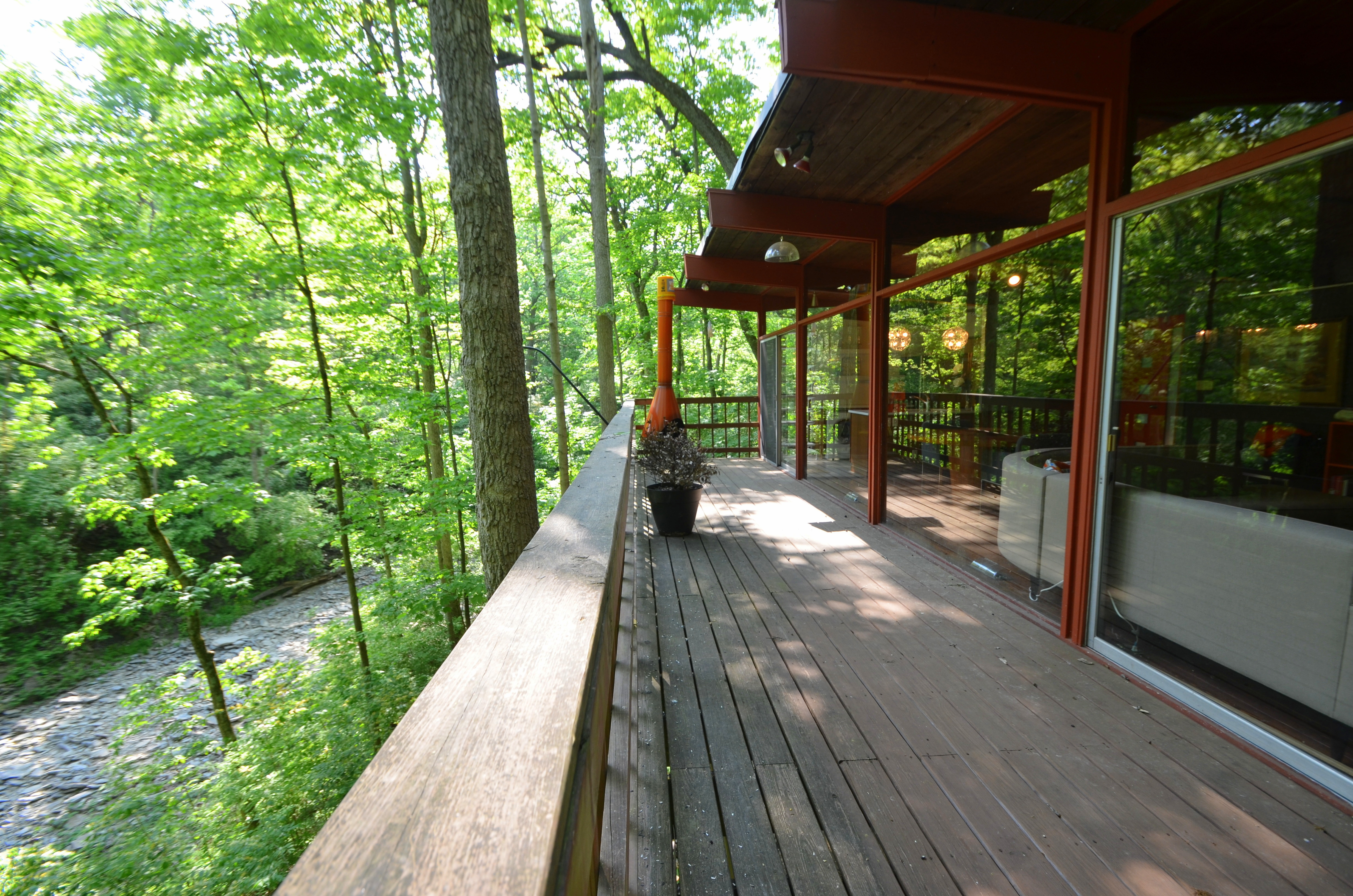 ---
Now, as North prepares to sell the home after a work transfer out of state, he sometimes considers keeping the place as a tranquil getaway spot. But in the end, he says the right thing to do might just be "sharing this place with someone else," the way a previous owner did with him.
Facebook Comments
---