9185 CAMARGO RD., INDIAN HILL, $2.3 MILLION
Late 20th-century design is a genre architect Larry Norris says he'd rather not revisit. New homes were ostentatious back then, and the goal for many clients, he says, always seemed to be building something "500 square feet bigger" than their neighbors' place. Plus the houses were all pretty much the same style: "rectangle after square, rectangle after square," says Norris. "There was nothing organic about it."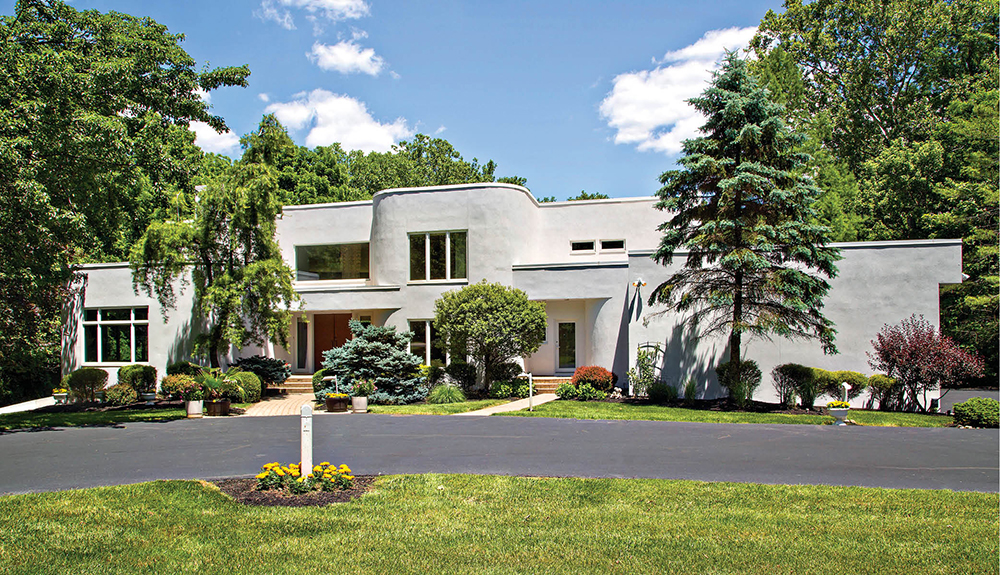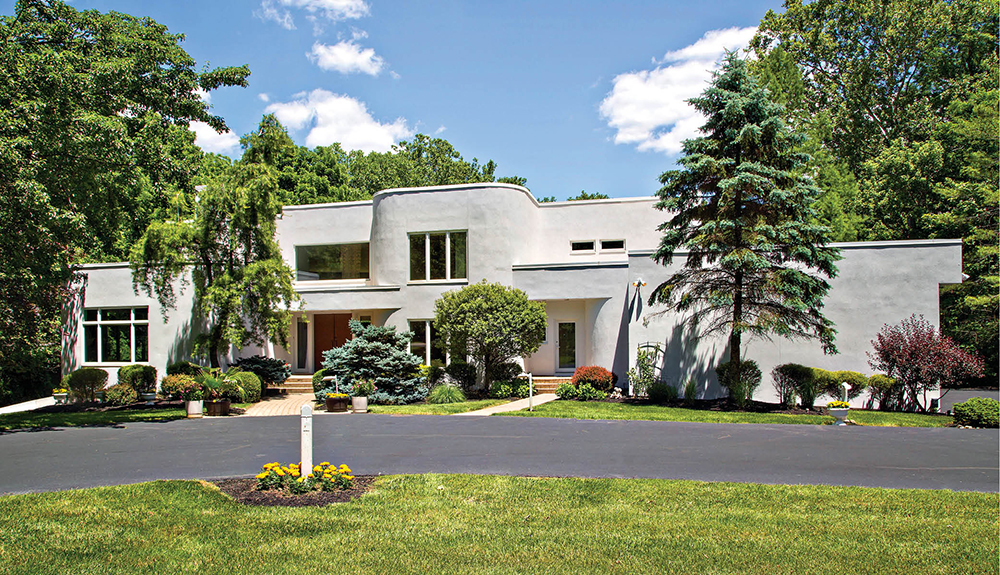 ---
Although this 8,445-square-foot abode is classic 1989 (note the white stucco exterior and mauve metal tube-railings, reminiscent of the 1980 Gwathmey Siegel house nearby on Drake Road), you can tell Norris set out to do something a little different with its design. For starters, he had a picturesque lot to work with: flat, wooded, and backing up to the Little Miami River. He took full advantage of the view by running a deck along the length of the structure and inserting tons of picture windows in the back walls, even on the lower level.
---
Norris also softened the home's hard-edged contemporary feel by adding significant curved elements to the design, including a three-story floating spiral staircase in the front hall and a tall, semi-circular wall of windows in the living room (the dining room, floored in Brazilian cherry wood, has a rounded wall, too, as do the rooms directly above and below it).
---
Eventually, Norris had to make way for the realities of Indian Hill life; accordingly, the home has impressive amenities, including two laundry rooms, two staircases, a cedar closet, nine-foot ceilings in the basement, a safe room, an in-ground pool and hot tub, and a fully plumbed pool house. A riverside gazebo was added after the fact, when the homeowners' daughter was married on the property.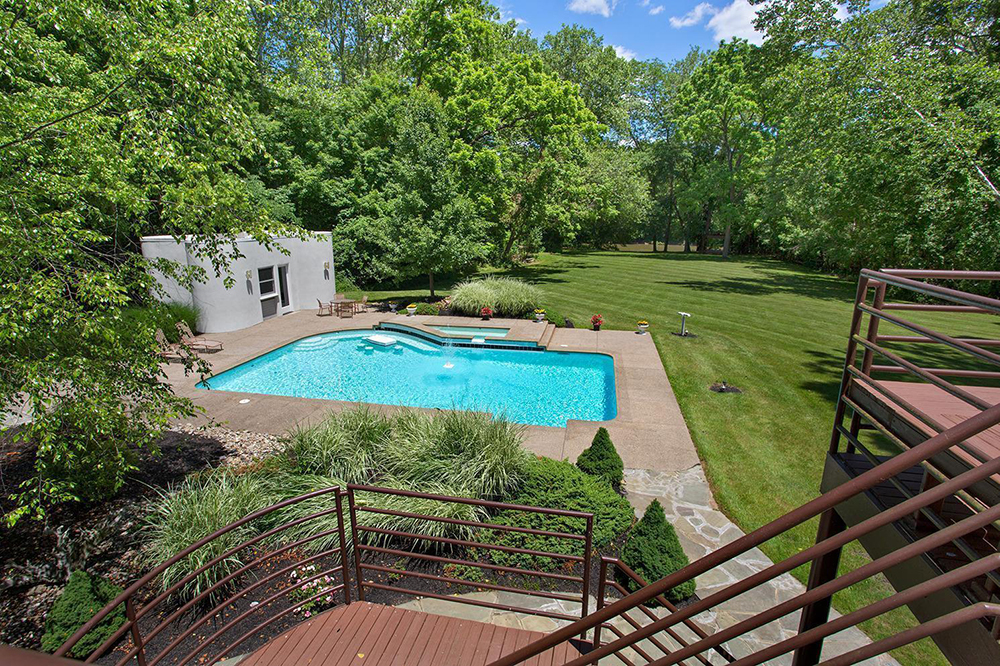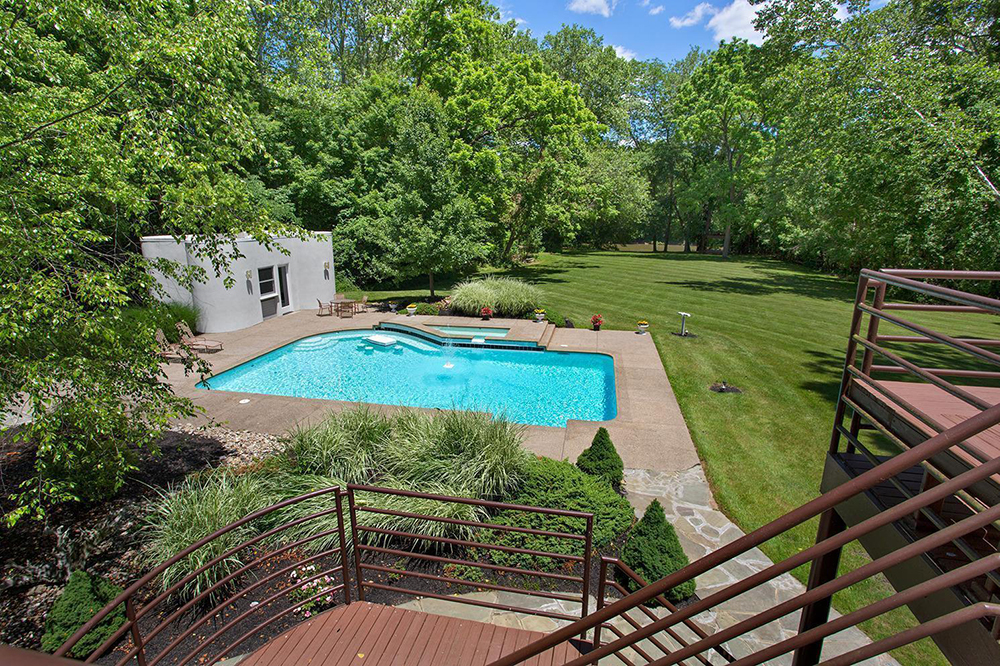 ---
Now the home—still occupied by its original owners—is on the market for $2.3 million. And it remains a fine example of how functional design can show the hallmarks of its era while still remaining elegant and timeless.
Save
Save
Save
Save
Facebook Comments