Warning, Francophiles: Once you step inside The French Rendezvous, you may never want to leave. Owners Sylvain and Ann Acher have filled this petit house on Madison Road with a personally curated selection of French home goods, including antiques, Provençal style fabrics, and graphic tea towels.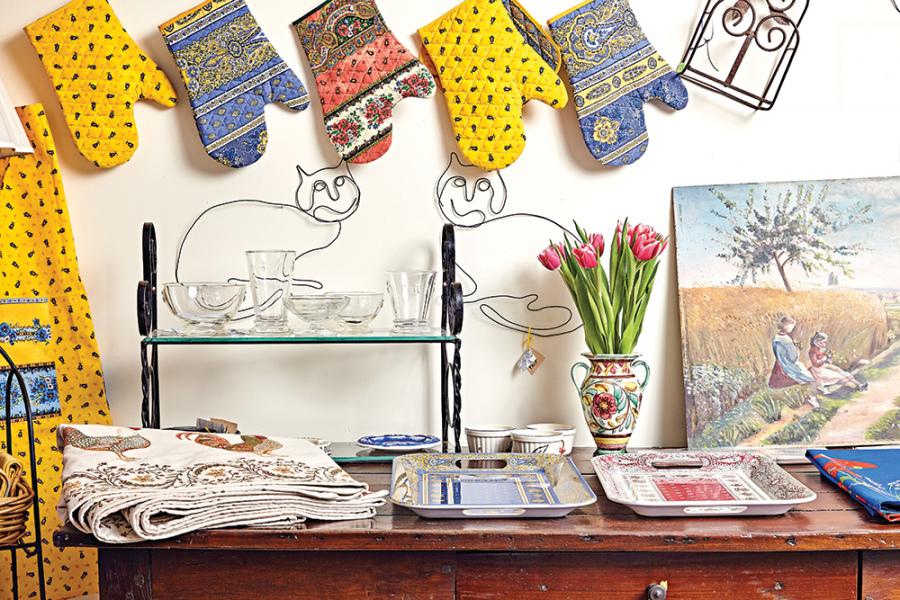 ---
Originally from Paris, Sylvain moved to the United States 30 years ago to be with Ann (who is American) and settled in Cincinnati. His pre-retail life is as surprising as his store. A musician and jazz guitarist, Sylvain quickly found himself busy composing music for television commercials, corporate films, local newscasts, and even soap operas (Another World fans of a certain age may remember the theme he created for the villainous character Carl Hutchins). "Channel 9 called me out of the blue," recalls Sylvain, inside a sunny room lined with tablecloths in cheery prints. "The CEO called me directly and said he wanted me to write the music for [the five o'clock news]."
---
Music, it turns out, was an integral part of creating the shop. After volunteering to stage a series of music, art, and food events called Sensory Sundays for the city of Montgomery, Sylvain opened The French Rendezvous in downtown Montgomery in 2000. The store specialized in antiques, gradually adding linens and other French goods as customers asked for them, all the while ensuring the shop hews closely to his own point of view. "These are exactly the same as when I was a child," says Sylvain, pointing to a package of LU brand strawberry filled biscuits. When the building in Montgomery was sold in 2011, he found a nearly 140-year-old Madisonville house in foreclosure and bought it on the spot. "It just felt right," says Sylvain, who spent several months renovating the space.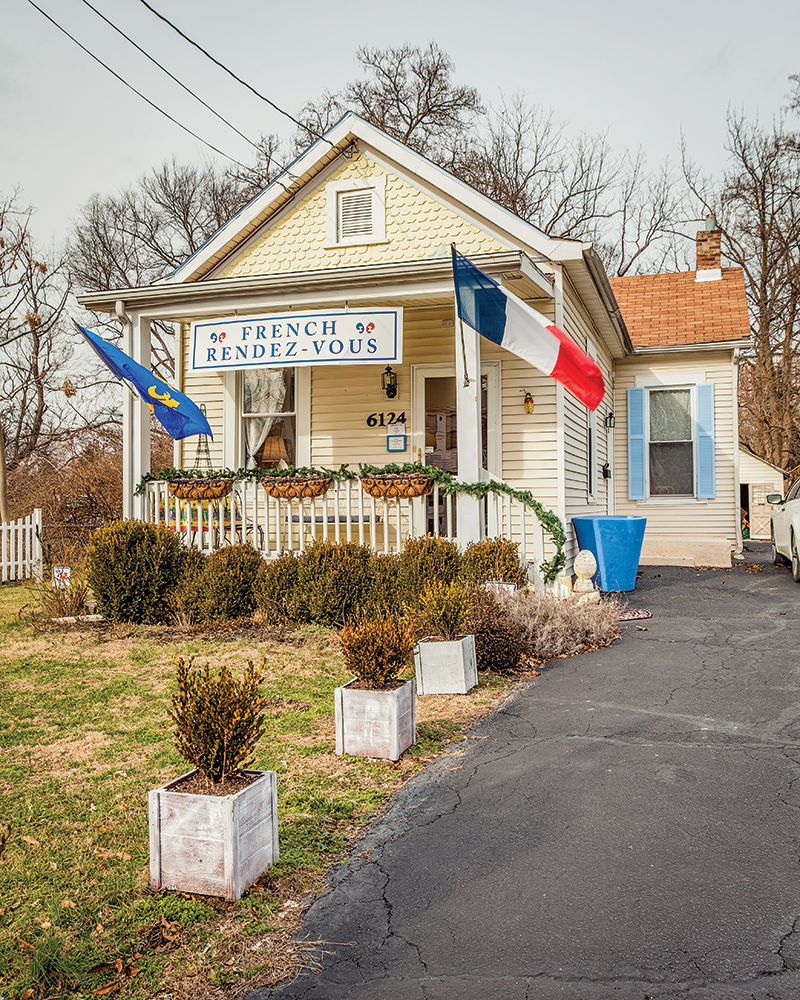 ---
Inside, you'll find blocks of original Savon de Marseille olive oil soap, Panier des Sens hand cream, and Carte Noire coffee, as well as Sylvain's own original paintings and wire sculptures. He recently brought in glassware from La Rochere, the iconic French glassware company (known for its bee symbol) that has been in operation since 1475. Over the years, ceramic cicadas, a symbol of welcome, relaxation, and enjoyment in Provence, have become a surprisingly popular item. "Most people here are freaked out by cicadas," says Sylvain. "In the south of France, [their sound] is part of the vacation. It's soothing, like good wine and good food." Sylvain aims for the same at his shop, no passport required.
Facebook Comments