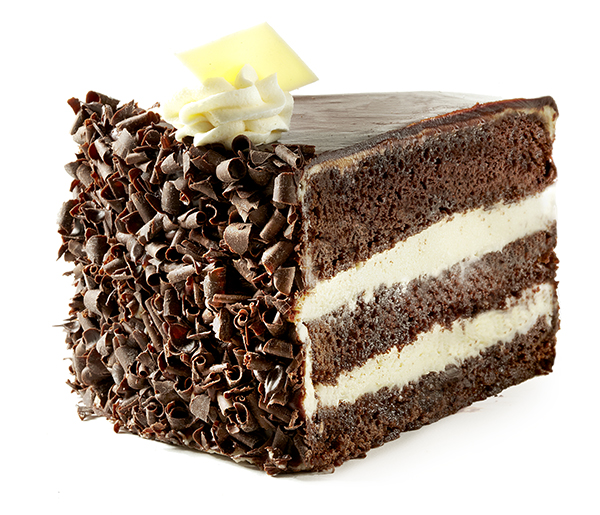 The BonBonerie has been beckoning sweet-tooths young, old, and soon-to-be-wed for three decades with such a beguiling array of sugary treats—salted-caramel cupcakes, iced molasses cookies, polka-dot meringues—you should be required to check your glucose levels afterward. But the O'Bryonville patisserie's signature sweet is the Opera Cream Torte: a trifecta of dark chocolate, white chocolate, and vanilla opera cream. The ultimate challenge? Eating just one slice.
Cake Layers
This double-chocolate cake (studded with Callebaut chips) has an intentionally chewy, almost bread-like texture.
Top Secret
A pair of liqueurs—the identities of which are strictly hush-hush—and a housemade vanilla simple syrup are gently brushed onto each layer, infusing complex flavors and ensuring a moist crumb with every bite.
Opera Cream
Vanilla-infused opera cream is whipped and generously bookends the cake layers.
Glaze It
The same silky smooth opera cream frosting crowns the torte's top layer, before it's finally finished with a dark chocolate marquise glaze.
Fancy Flourish
Semisweet chocolate shavings encrust the sides, while handmade white-chocolate diamonds tuck into rosettes of white-chocolate frosting. 
Tiny Taste
Need a single serving? Opera Cream cupcakes are available with the same filling, frosting, and signature finishes.
Originally published in the March 2014 issue.
Facebook Comments