Photograph by Sarah Jane Sanders
I'm always up for a road trip to Louisville, be it bourbon trail-oriented or a little more cerebral—say, a trip to the fantastic Filson Historical Society. But a long afternoon in the archives (who says old letters and photos aren't fun?) can really work up your appetite. So I headed straight for Jack Fry's.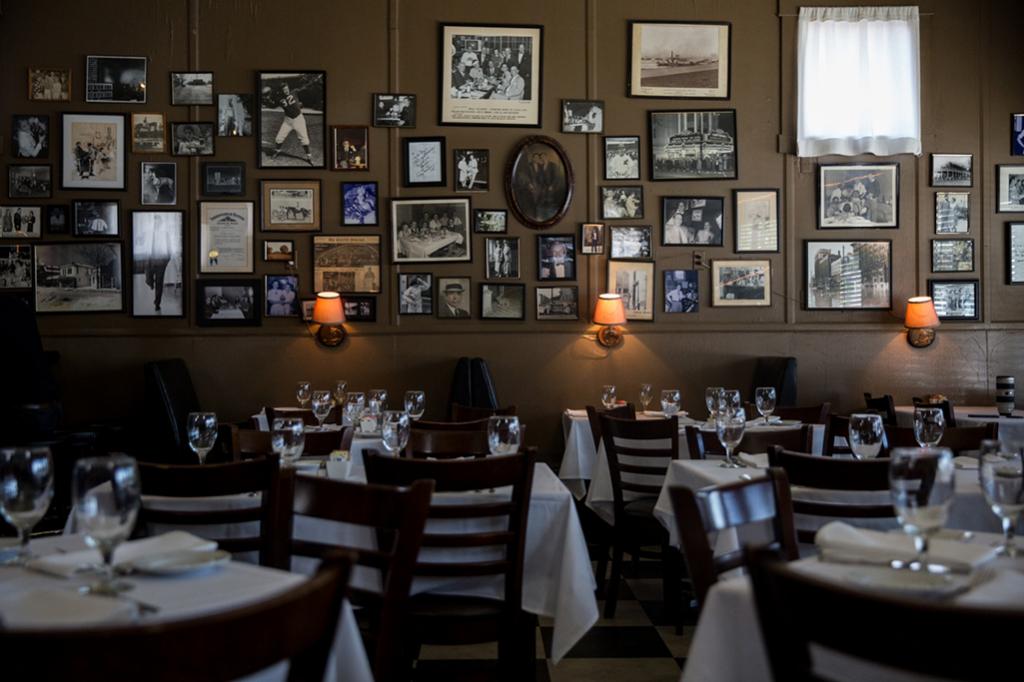 The vibe is classic chophouse meets speakeasy with genuine 1930s origins and a history rife with both bookmaking and bootlegging. Lights are low and walls are lined with black-and-white photos of Muhammad Ali and Man O War. On weekends a jazz pianist hammers out standards on an upright, attempting to compete with the din generated by the convivial crowd as they plow through salmon filets and pork chops, swirling glasses of inky cabernet sauvignon.
---
The beef filet with sage beurre blanc certainly doesn't disappoint, nor does the duck breast served with lentils and pea shoot puree—both show the chef's strong grasp of French technique—but the Jack burger, made from Angus beef from nearby Black Hawk Farm, seemed to be on every other table. As did generous crocks of blueberry and peach crisp, topped with vanilla ice cream. The latter is technically a bit too big for one, so don't be shy about diving into your partner's portion.
Also don't be shy about joining the thirsty hordes clamoring for textbook-perfect Old Fashioneds and Mint Juleps at the tiny bar. It's the kind of joint your dad would love and an ideal spot to soak up the well-heeled Southern scene.
---
Jack Fry's, 1007 Bardstown Rd., Louisville, (502) 452-9244, jackfrys.com
Facebook Comments