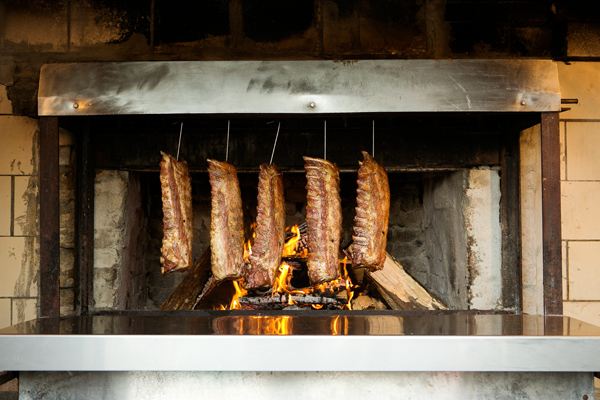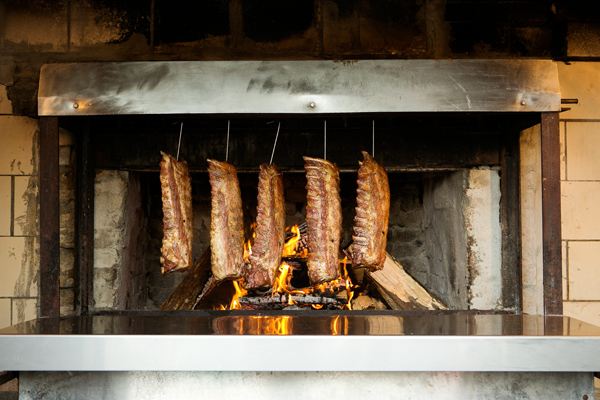 While it's often easy to understand why a restaurant succeeds, it's more difficult to deduce why one closes. Tougher still is trying to re-open one, especially a venerated local institution with a menu deeply ingrained in the minds of its customers. This was the challenge facing business partners Bronson Trebbi and Donny Arnsperger as they resurrected Walt's Hitching Post this past spring.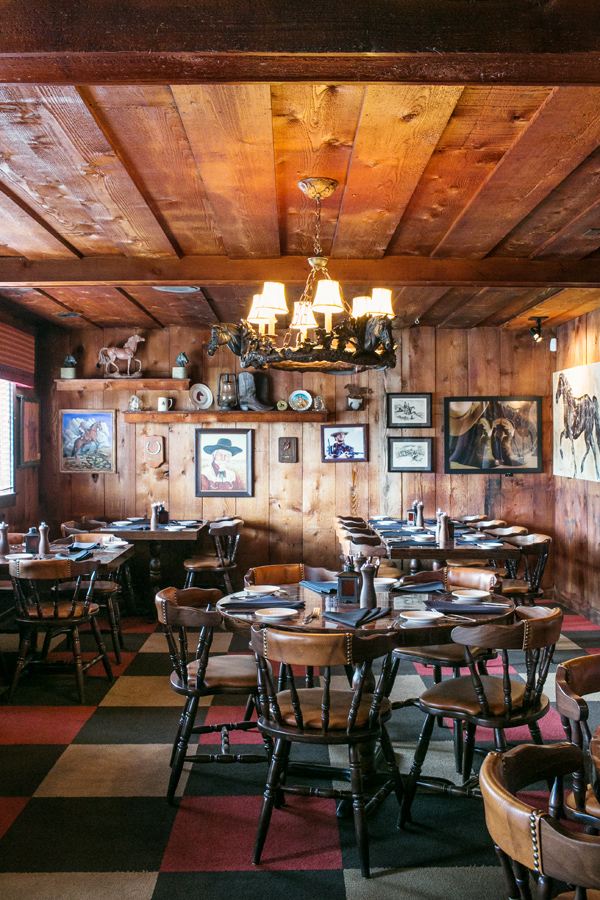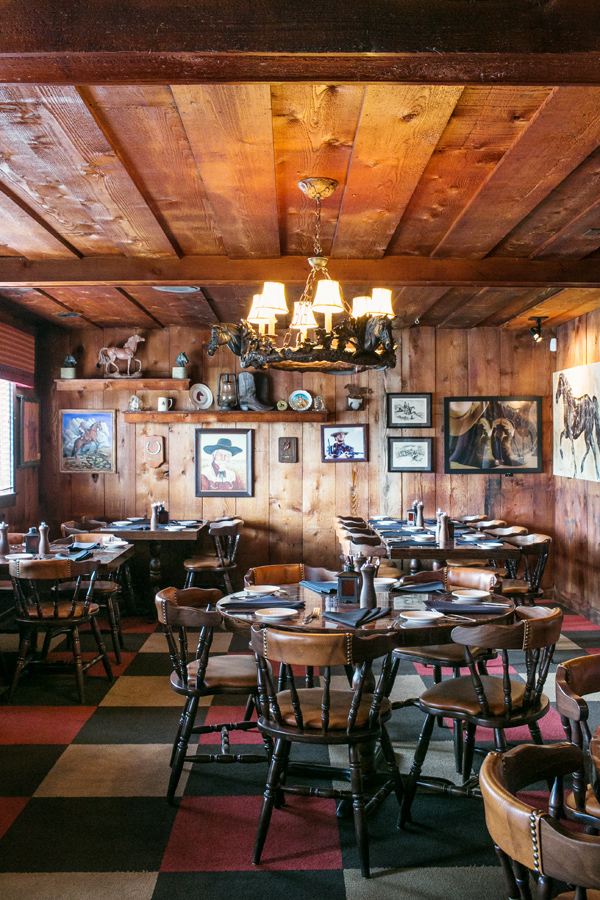 The pair are quick to call themselves "caretakers," an apt term given the location. The original log cabin at the intersection of Kyles Lane and Kentucky Route 17 was one of Kenton County's first buildings; as the story goes, two sisters converted it to a small restaurant during the Great Depression, and named it for the cast-iron posts where customers would park their rides. Long-time customer and horse enthusiast Walt Ballanger bought The Hitching Post in 1942, and began pit-smoking chicken and ribs in a small shack in front. Ballanger added his name to the restaurant and kept the fires smoldering until 1958, when he sold Walt's Hitching Post to his neighbor Bill Melton, a bartender. Melton operated Walt's for the next 50 years until his death. He expanded constantly but gradually, slowly adding steaks, brisket, and seafood to the menu while remodeling the building to better accommodate demand.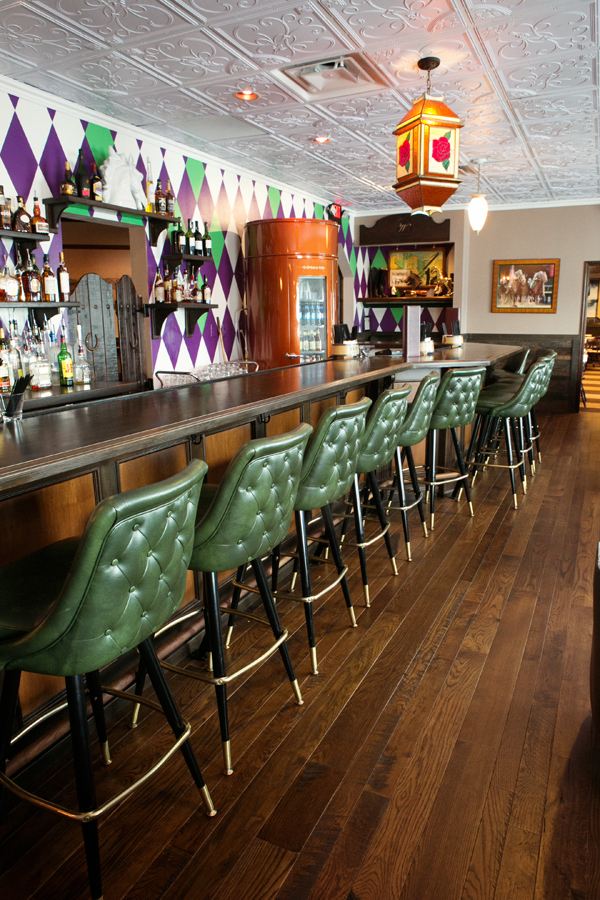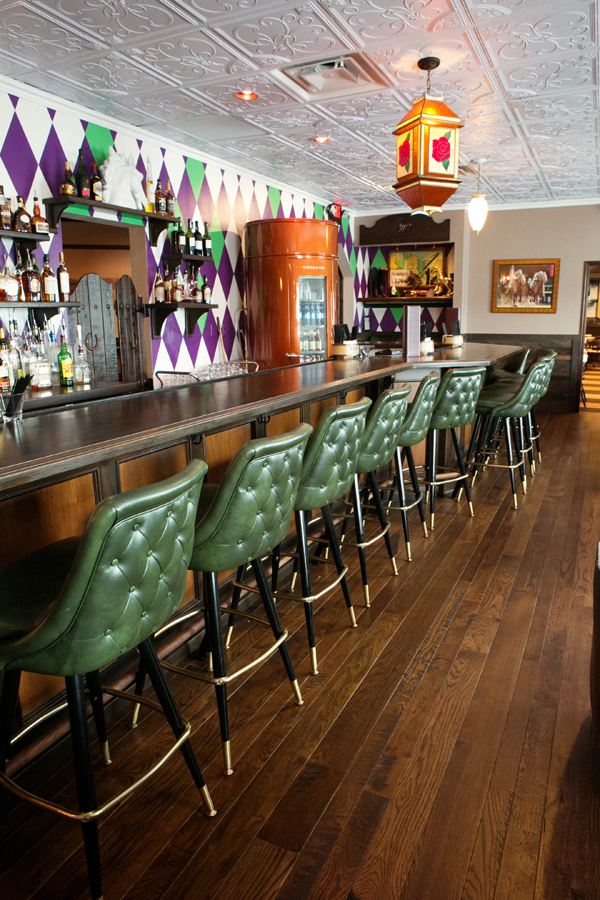 Ballanger's and Melton's mutual love of horses spurred their friendship and it also dominated Walt's decor, a fact hardly lost on Trebbi and Arnsperger as they've remodeled. Vintage photographs from Covington's long-closed Latonia Jockey Club line the dining room walls, and soft-focus oil paintings of stately men in racing silks glance down on the dining room. Every nook of the restaurant seems to feature trophies and carvings. "Everything old and cool we kept," says Trebbi. "Everything old and tacky we got rid of."
Both owners note that because the restaurant had become a Northern Kentucky institution, there was no shortage of field data—a virtual army of former staff, customers, and vendors offering counsel on what they had loved about Walt's over the years. On the menu, it proved both an inspiration and a hurdle.
This familiarity is tangible from the moment you walk in. The staff and patrons know each other by name. One server who has been on the staff for 40 years needles Arnsperger about waiting on him when he was a boy. With two decades of hospitality experience, including a long stint working for Jeff Ruby, Arnsperger intuits how to meet burdensome expectations while sidestepping inertia. Working with chef Ryan Terry, formerly of The Chart House in Newport, a smartly updated menu grew out of an arduous re-examination.
Key to this process was "Smokin' Zeke," a 30-year veteran of Walt's kitchen. Zeke's recipes were so crucial they were specifically itemized in the restaurant's purchase agreement. The new owners and chef scrutinized each of them, going so far as to capture many of Zeke's prep sessions on video so that every stir of every pot could be replicated.
Certainly many classics remain. Ribs, roughly 550 pounds of them per week, are still pit-fired in a small building in front of the restaurant, with a smaller dedicated smoker out back for brisket and chicken. While some dishes were brought back "as-is"—the pan-seared halibut and frog legs, for instance—others have changed slightly, such as the fried chicken, which now boasts a slightly heavier breading.
Cocktails, both new and classic, reflect that same sense of gentle reimagining. The mint julep carefully restrains its high-proof, bold-finishing star (Willett rye) with a mound of crushed ice and a minty, sherbet-like sweetness that might have been out of place anywhere else. The Horse's Neck with a Kick is more modern and aptly named, using bourbon instead of brandy, and the Man o' War martini offers just enough citrus from the Grand Marnier and lemon to spread out the flavor of cognac.
Several appetizers remain on the menu, too, with a few new offerings that playfully hint at old standards. The crab cake disappeared from my plate far too quickly. The lump crab meat seemed unfettered by extra binding or filler; seared lightly, it spilled into a bright citrus beurre blanc. The thin-crusted fried green tomatoes were topped with brash chicken livers (a Walt's staple), pea shoots, and a tangy remoulade. The crab and corn chowder hit that perfect spot between thick and too thick, nudged by the subtle sweetness of the corn.
One hidden treasure on the menu is Walt's house-made tomato and garlic dressing. Slightly thicker than a vinaigrette yet unwilling to overwhelm a plate of greens, the two key elements play well together. Walt's also offers several sides for two, bulkier in both portion and concept. The mashed potatoes were buttery and useful for mop-up duty, but the long-cooked green beans were difficult to eat—the tines of our forks could only subdivide, not capture. After a few salty, frustrating bites, I gave up to fight another day. The skillet potatoes also felt off-key; the thinly sliced medallions of spud left too much surface area untouched.
Walt's ribs, like most, involve trade-offs. Trade-offs between tenderness and juiciness, perfect temperature and easy availability. A slow day over indirect smoke might render a fattier rib luscious, but the higher heat of the fire imparts a smoky char and just a hit of crust that extends all around the meat without scorching it. Walt's ribs begin with several hours in the smokehouse and then are quick-seared at the time of service. This hybrid method takes advantage of the leaner nature of the baby-back ribs they prefer to use. My half rack (about seven ribs) arrived tender, and while certainly not dry, each rib had a just-right tooth to it where soft flesh peeled away from the bone. I splashed them sparingly with Walt's house-made sauce—another closely guarded secret recipe with hints of allspice and clove.
Since smoke, fire, and meat work so well together, it seemed only right and proper to work our way through some of the other red-blooded items on the menu. Steaks arrived with unostentatious precision, cooked exactly as ordered and seemingly timed to the moment we were ready to eat them. The six-ounce filet was lean, buttery, and mild, arriving at a perfect medium-rare where the red just starts to turn pink.
The burgers were the only entrant that failed to place or show, let alone win. My Trifecta Burger, an "unbridled" trio of ground short rib, veal, and brisket, arrived mealy and vastly under-salted, with much of its juices forcibly relocated to the adjoining bun, as if the patty had not been rested after cooking. The patties on the Billy Boy had no discernable crust, as if the meat were simply popped into an oven rather than spending time on a grill. For a place justly hallowed for the way it cooks its meat, these were disappointing.
History is never easy. No restaurant can survive for 70 years without remodeling, just as no meal stands up to childhood memory. The new owners have shown themselves to be good stewards, offering most of the traditional fare (with a few new twists) to a much more engaged, ingredient-obsessed generation of diners. Despite the occasional misstep, the reborn Walt's Hitching Post hits its jumps.
Walt's Hitching Post, 3300 Madison Pike, Ft. Wright, (859) 360-2222, waltshitchingpost.com
Facebook Comments