"It's the excitement of the hunt," says Mike Siska, owner of Ideal Baseball Cards, a vintage sports memorabilia shop in Bridgetown. The hunt for rare baseball collectibles, he means. It continues to attract customers after more than 30 years of business.
"There used to be a sports card shop on nearly every corner, and now there isn't," says Siska, a Cincinnati native and UC alumnus. "People want to see what they're buying. They want to touch it, look at it, and hold it with their own hands."
At Siska's shop, that's exactly what customers can do. His father Werner started Ideal Baseball Cards inside his Price Hill grocery store, Ideal Foods, on West Eighth Street in 1982. Six years later, Siska and his father moved the shop to its current spot on Glenway Avenue, where Siska took the reins in 1998.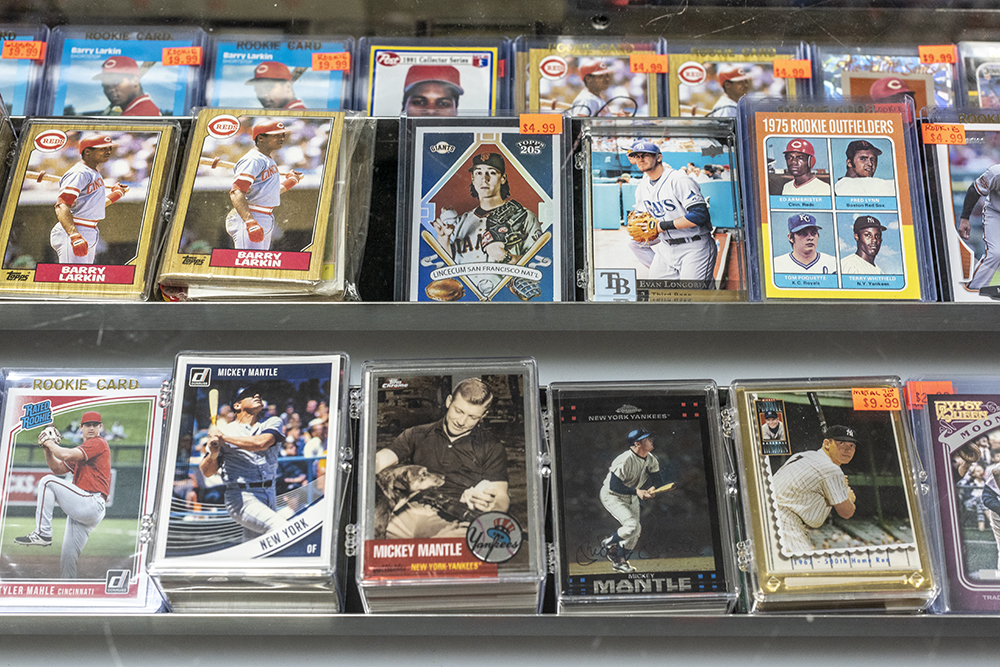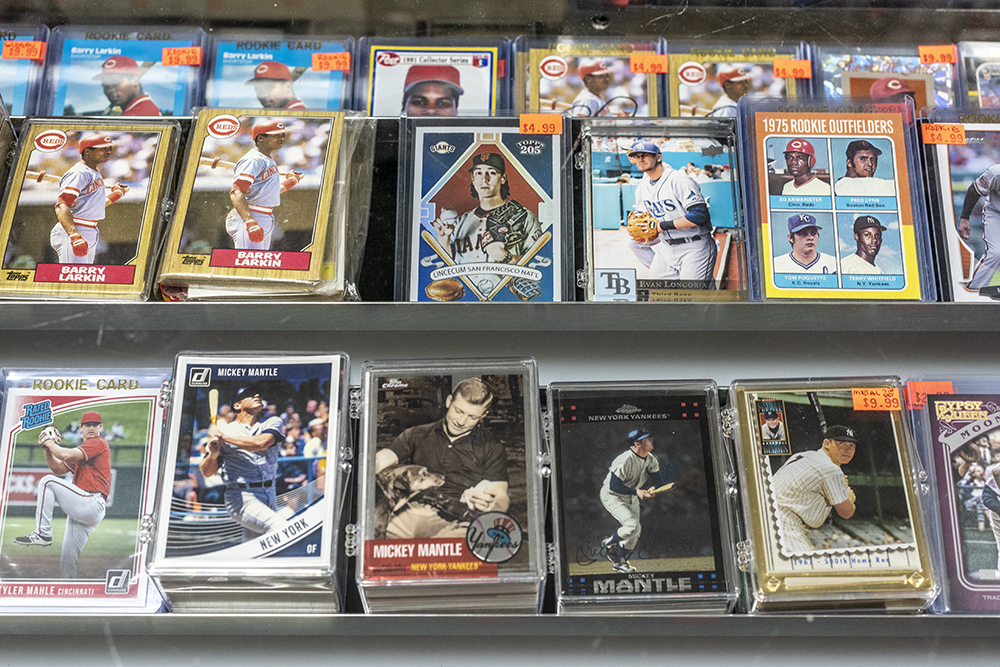 The 3,000-square-foot storefront is stocked with about 2 million vintage baseball cards dating back to the late 1800s (including rare 1909 T206 and 1911 Turkey Red cards), 250 autographed baseballs, and shelves of bobble heads of Cincinnati Reds players, current and past. It's also filled floor to ceiling with memorabilia honoring national legends like Mickey Mantle, Willie Mays, and Hank Aaron, and mementos paying homage to former Cincinnati Bengals players. There are even a few basketball-related items.
Where does all this one-of-a-kind merch come from? Walk-in business. Siska says he sees eight to 10 collections a day that visitors bring in to sell, of which he'll buy one or two. The real gems are often found within those collections, he says.
Looking for items for the fan cave? Siska sells wooden seats from Crosley Field and framed photos autographed by the Reds' "Great Eight" starting lineup of 1975. What about a 1975 Topps baseball card set? Siska has more than 20 in stock. Other remarkable items that have come and gone through Siska's shop include a game-used Mickey Mantle bat from the late 1960s, a game-used Pete Rose bat circa 1975–1976, and two baseballs signed by Babe Ruth (one sold for around $5,000). Siska has even traded three 1952 Topps Mickey Mantle rookie cards—in mint condition, the card could sell for nearly $3 million at auction.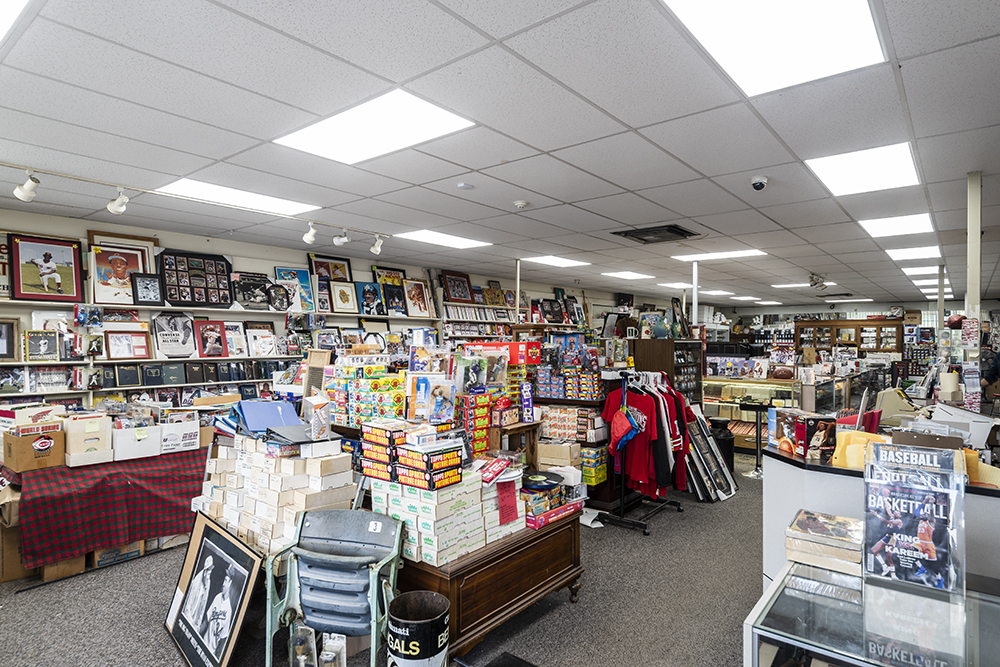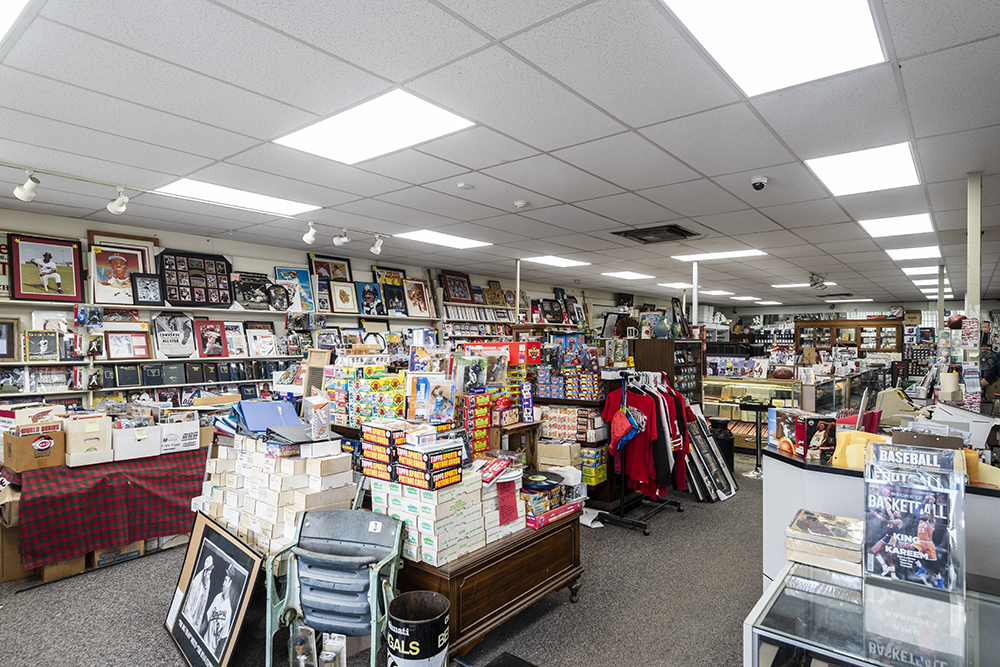 Like Siska sifting through a collection someone brings in to sell, customers never know what they'll find during their next visit. "People like the dig factor," Siska says. "People like the adventure of looking through stuff to see what they can find."
Facebook Comments