For our February 2017 "Lost City" issue, we remember what time, disasters, and the wrecking ball have taken away.
On the maps we carry in our heads, along with the shortcut around I-75's backups and the way to grandma's house, we each plot a network of invisible landmarks. The grade school that used to be right there. The church erased by urban renewal. The traffic pattern that no longer exists. This geography of memory hovers underneath today's reality, another layer that lives in our subconscious and pops out on those days when we say, "Oh, you should have seen it."
---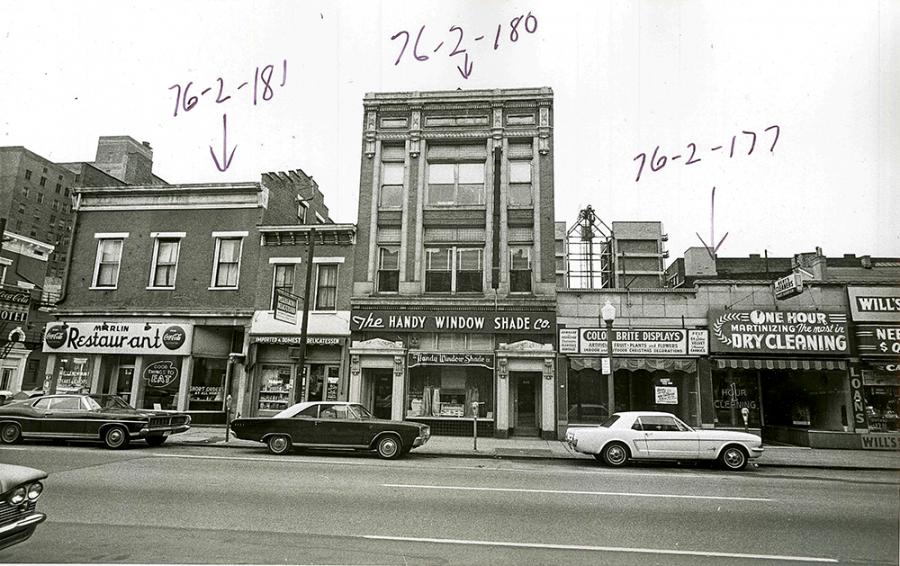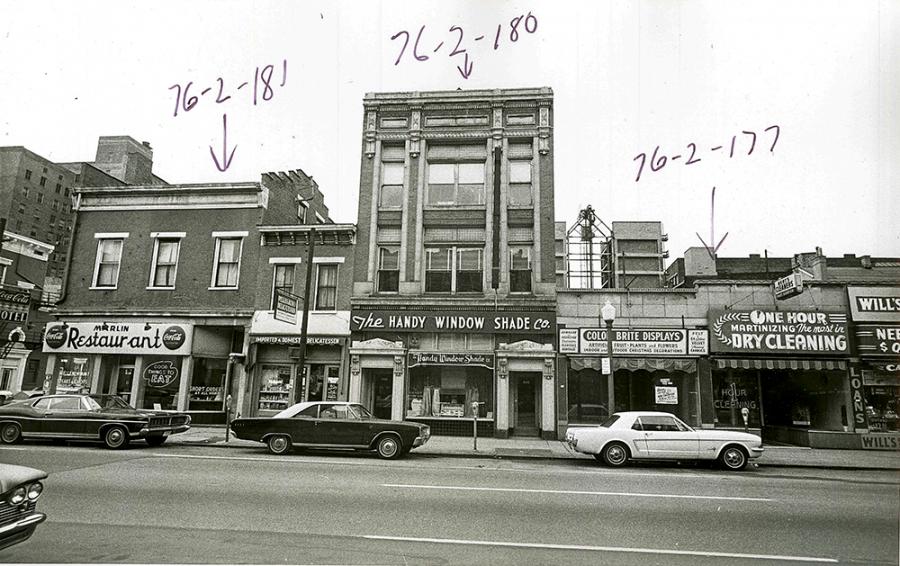 ---
Three years ago, Paula Drake, the deputy auditor for operations and public records at the Hamilton County Auditor's office, actually managed to turn memory into reality—and thanks to the internet and the auditor's website, she shared it with all of us. In a cardboard box next to a filing cabinet, she found 554 black-and-white 8-by-10 photographs of downtown's central business district, dating from late 1968. "I was beside myself," Drake says of the discovery. She'd known the photos existed, but as the auditor's office moved, employees retired, and new colleagues took their place, the box got lost in the shuffle.
Drake explains that the photos were taken for the 1969 property appraisal (which is why the parcel identification numbers are written on the images). As it does today, the auditor's office contracted with an appraisal company to take photos of properties in the county. Unlike today, each appraisal, held every six years, was relatively low-tech. Limited resources required the office to give photographic priority to areas in a state of flux. Drake and auditor Dusty Rhodes speculate that changes spurred by an extensive urban renewal campaign inspired the decision to focus on downtown.
And boy, have there been changes. Enough remains that you know where you are—the courthouse, City Hall, St. Peter in Chains, Carew Tower—but you see so much in these images that is now gone, including the Shubert and Albee theaters, the original location of Batsakes hat shop, and a slew of restaurants, from the Wheel Café to a little spot called Pigall's.
However, the photos also manage to capture the future that is at hand: the Fifth Third tower rising on Fountain Square, a King Wrecking Company sign on the corner of Fourth and Main crowning a demolished heap. "It's important for the community to have access to these images," Rhodes says. "They're yours." Meaning, this is our history and we should not forget it. With the help of librarians in the Information and Reference Department at the Public Library of Cincinnati and Hamilton County, we've been able to piece together some backstories of the buildings you'll see on the following pages. They may be architectural ghosts, but at least they were caught on film before they vanished.
---
SCROLL THROUGH OUR GALLERY TO VIEW MORE PHOTOGRAPHS FROM THIS COLLECTION: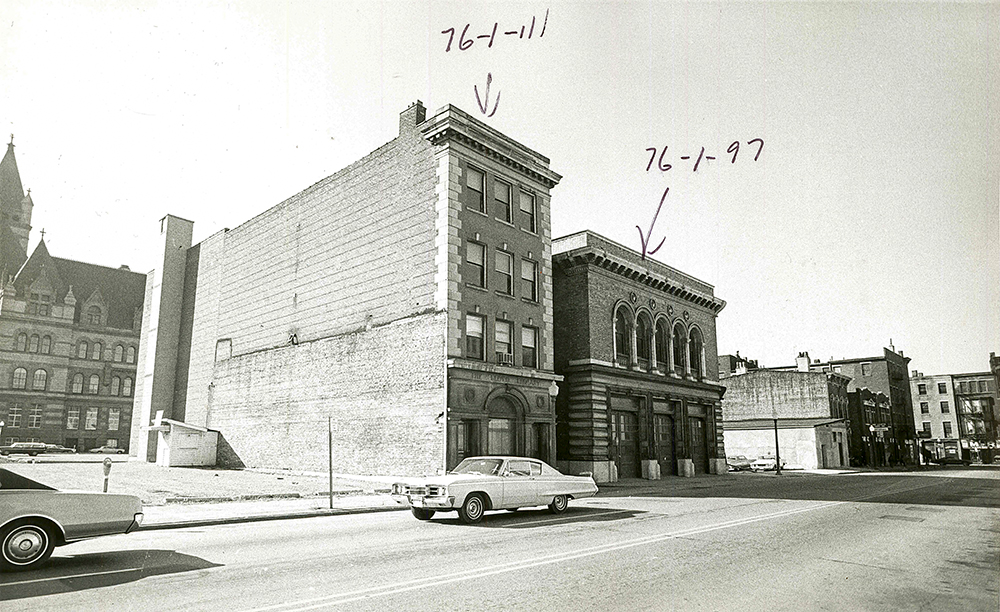 ---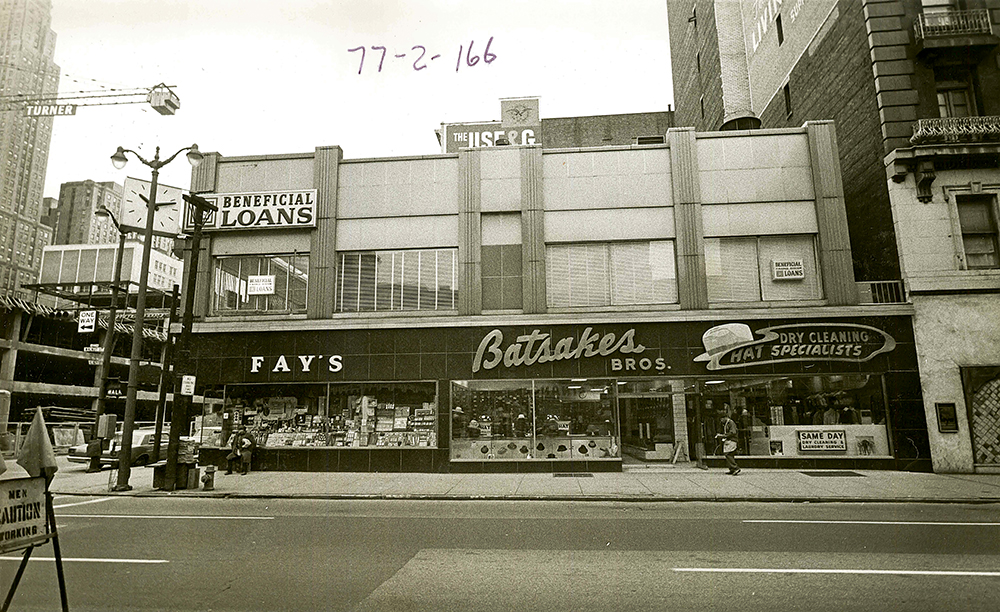 ---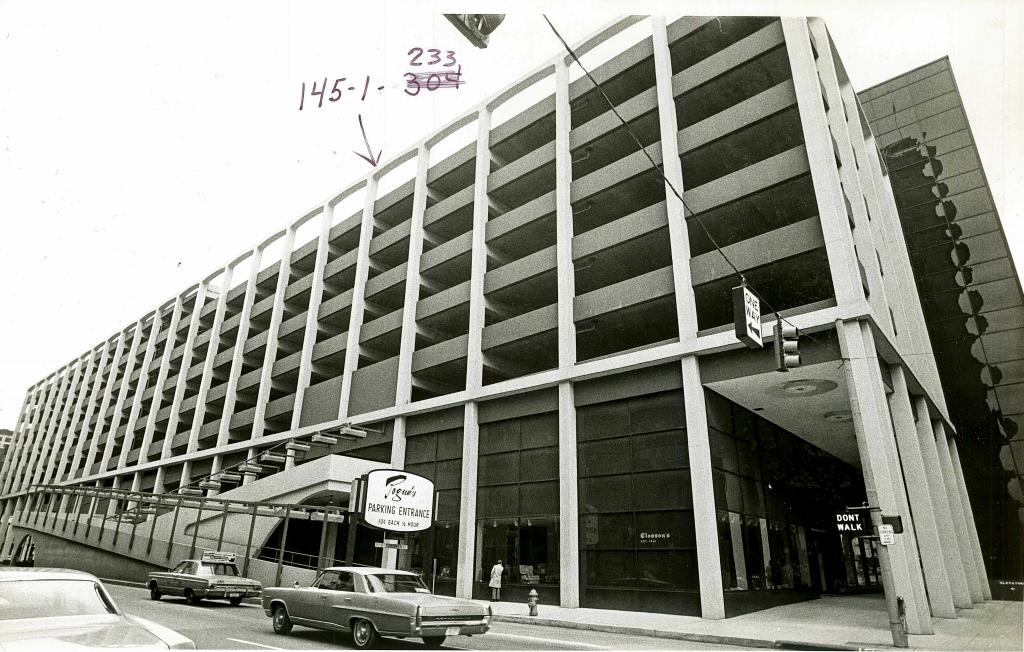 ---
---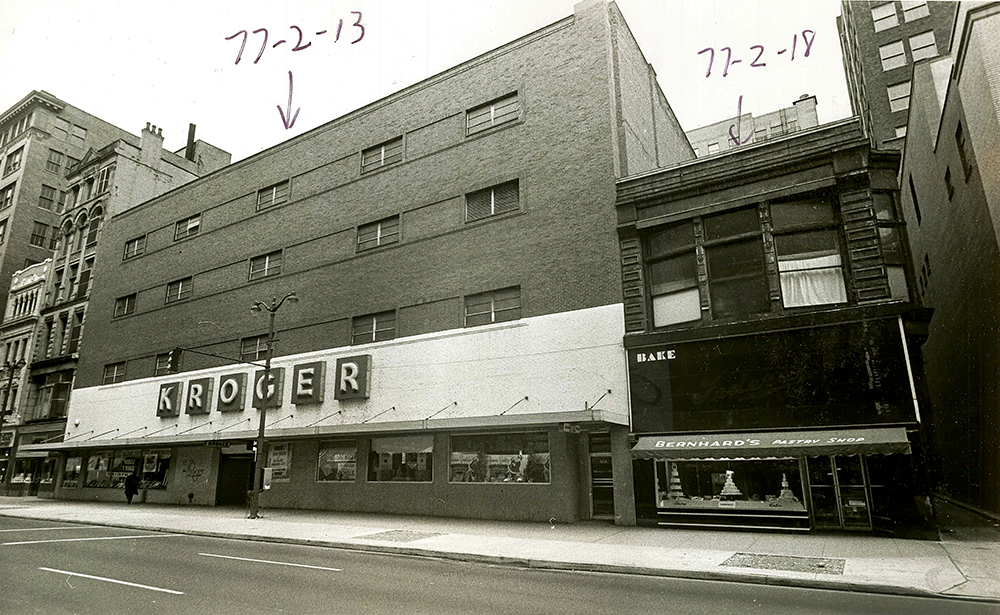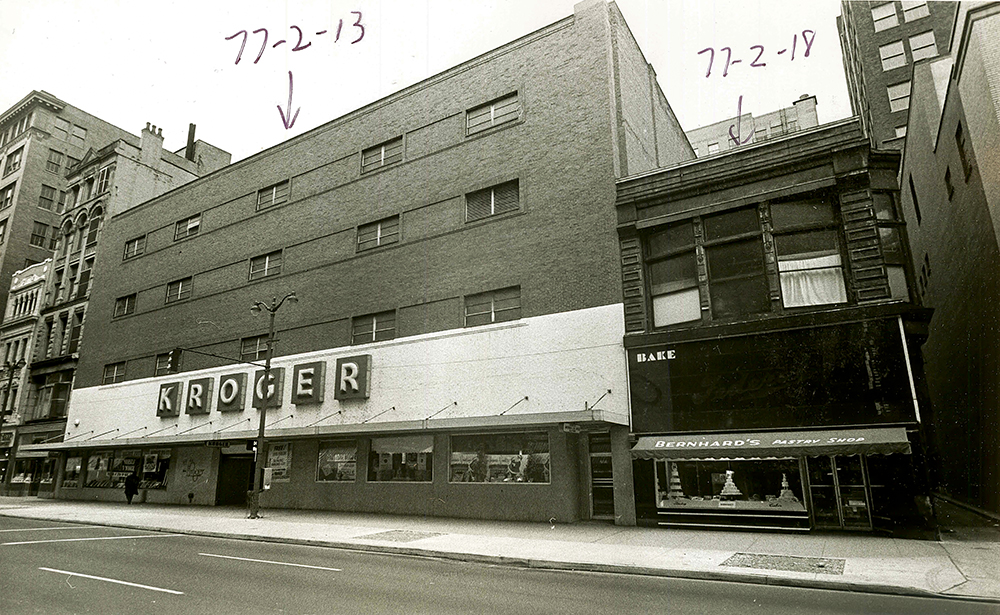 ---
---
---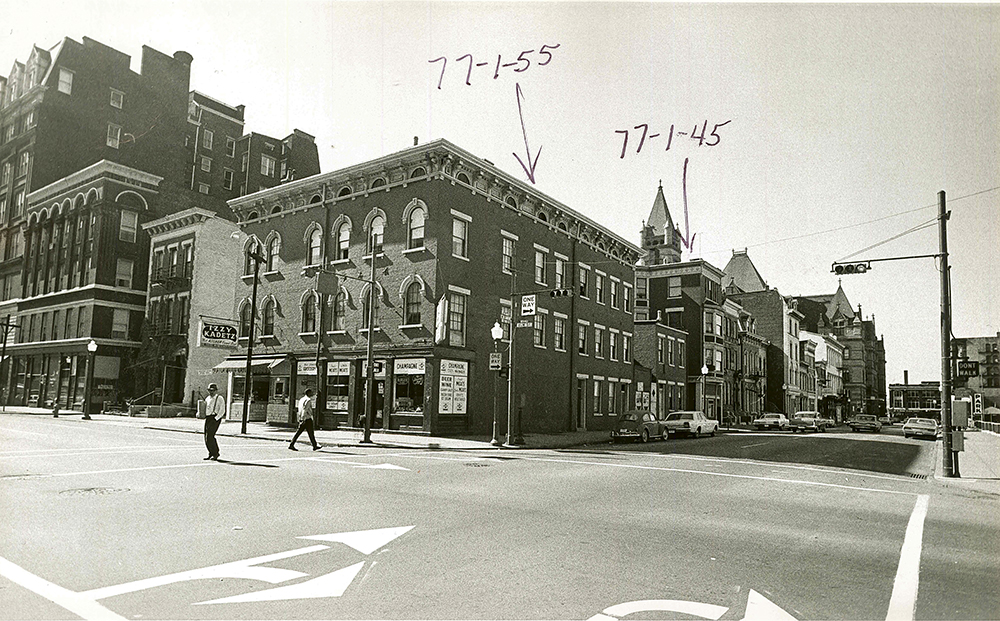 ---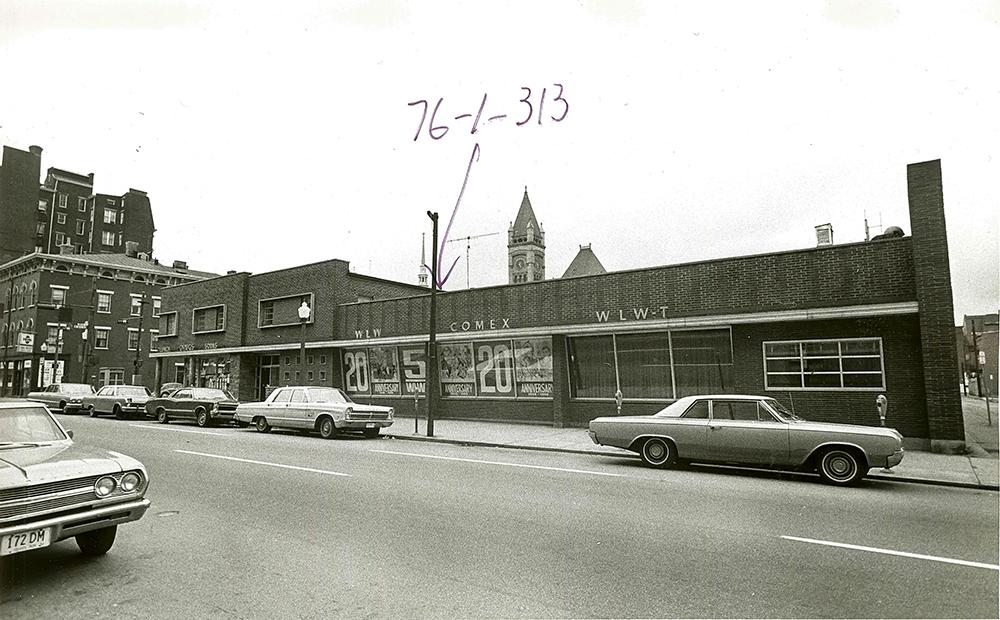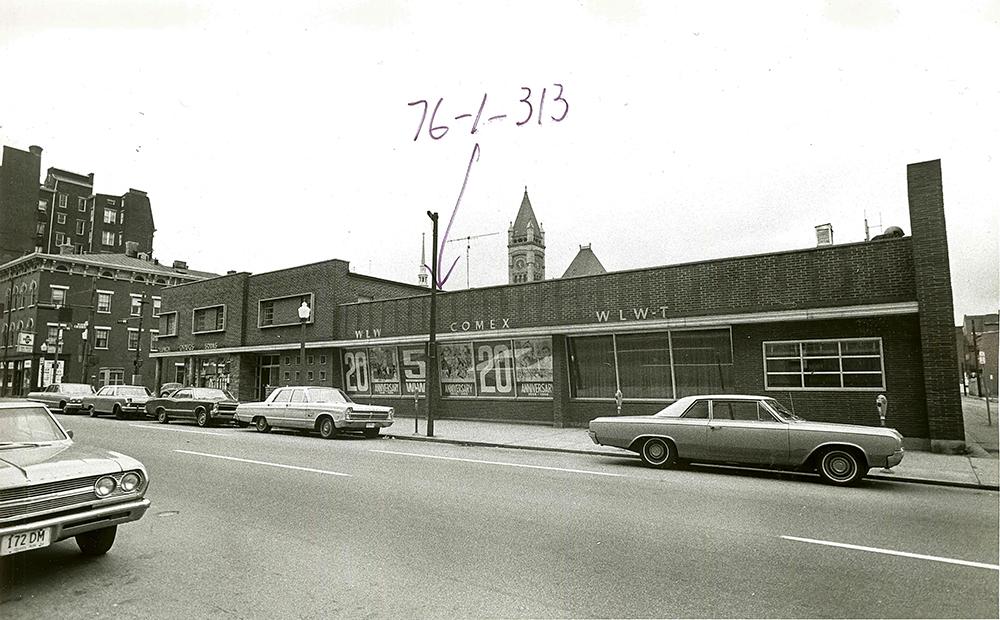 ---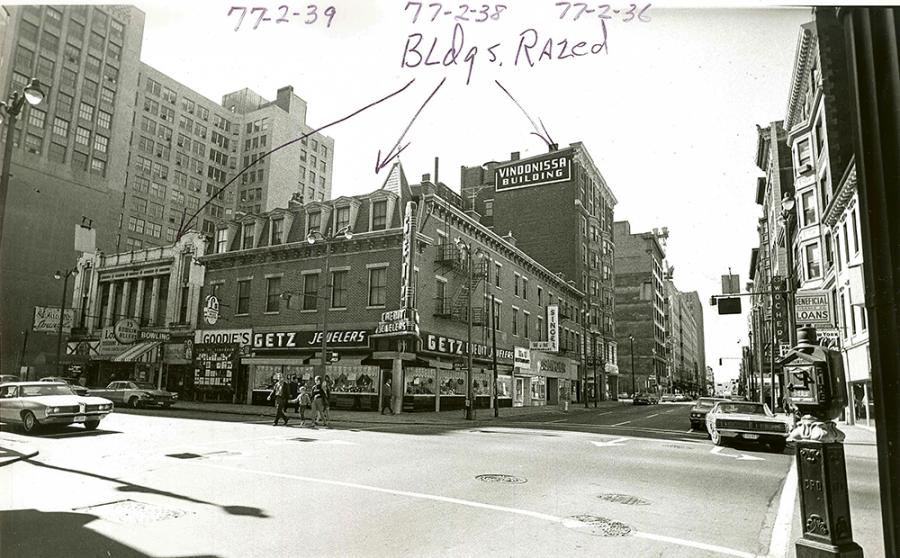 ---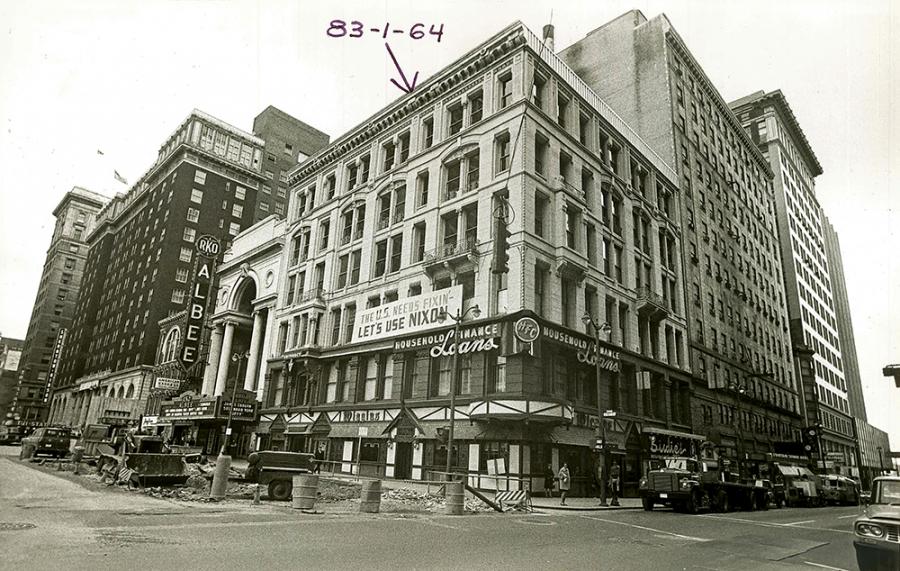 ---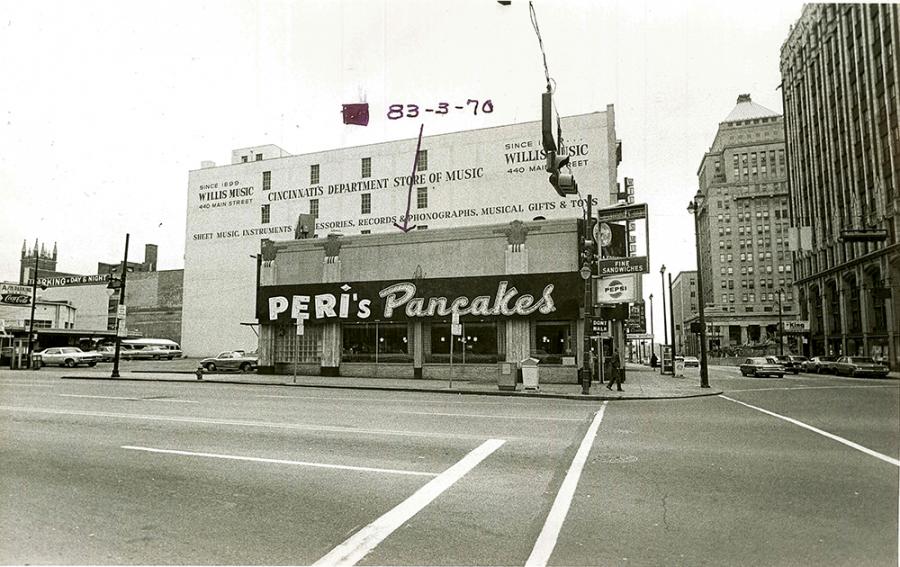 ---
---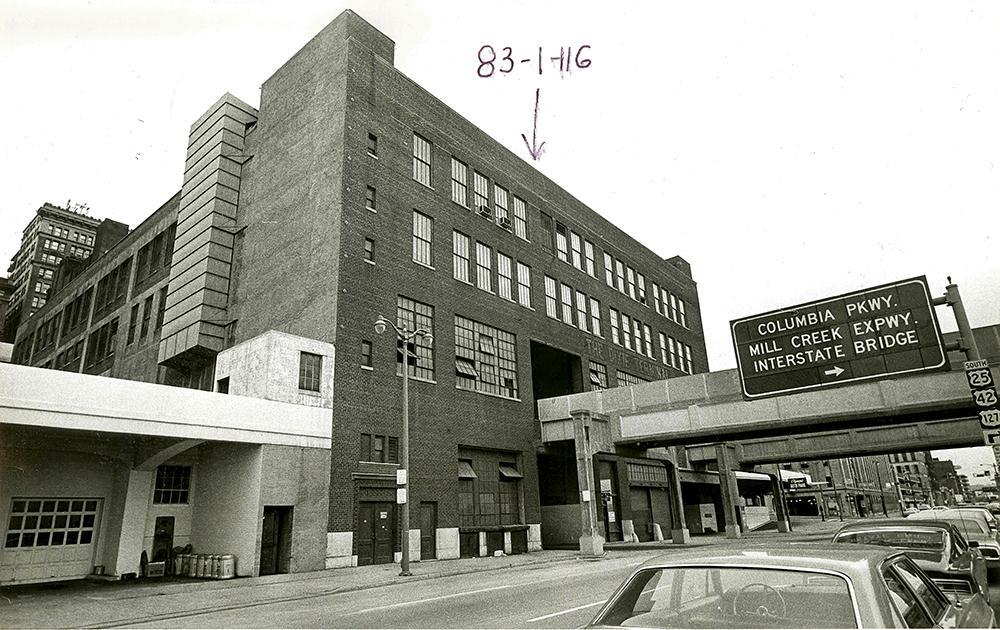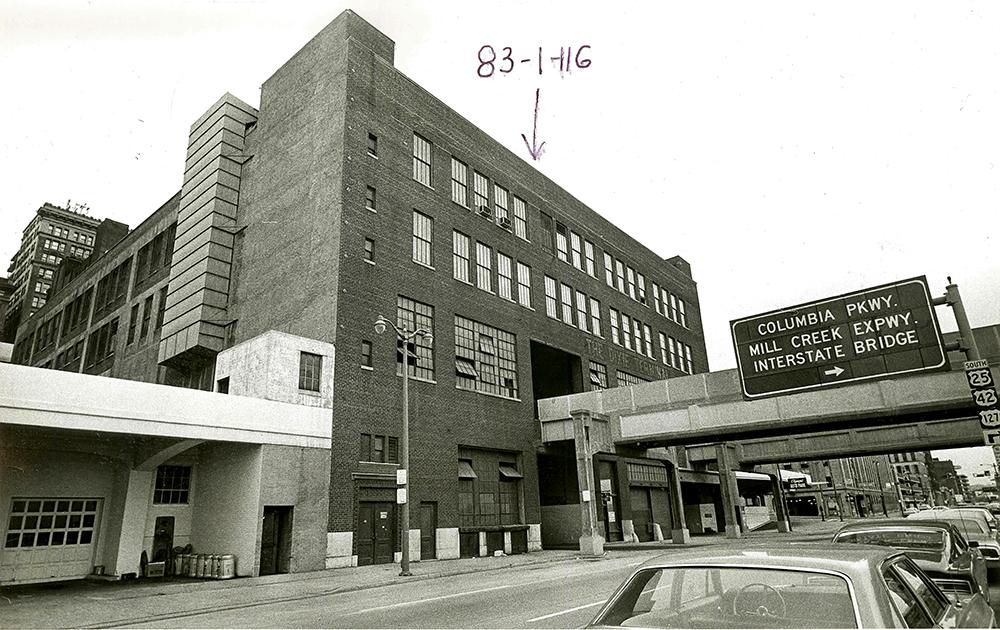 ---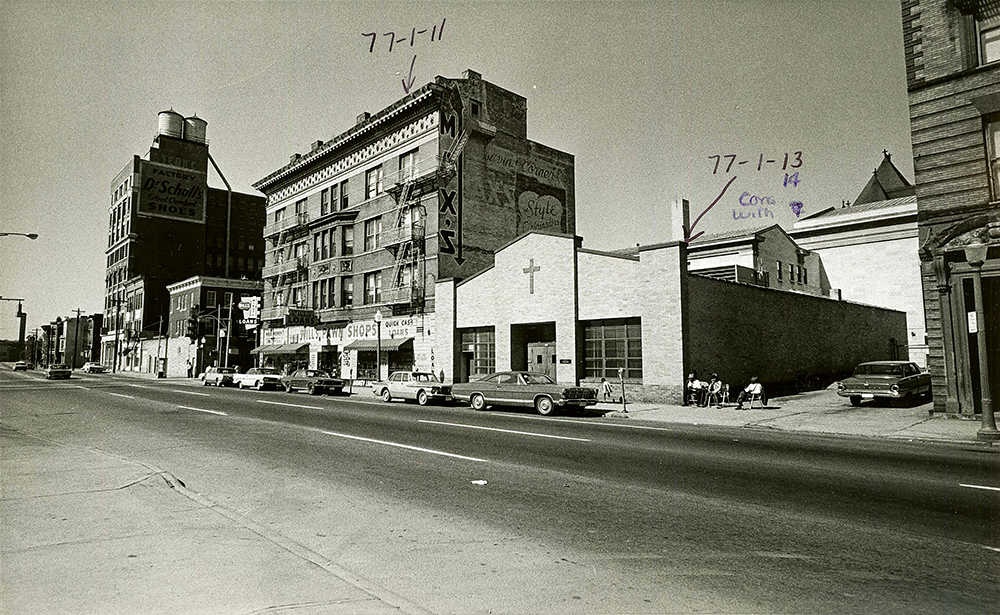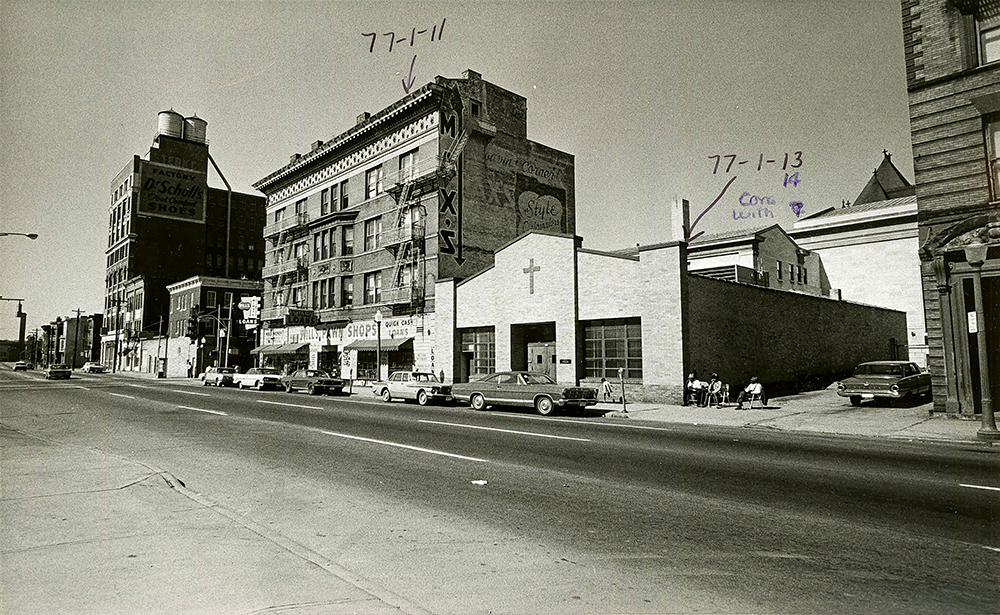 Facebook Comments