Cincinnati Magazine presents Breakfast for Dinner 2023
February 23, 2023
6–8:30 p.m.
Participating Restaurants
Frittata Mini's (gluten free)

Pecorino Romano Tots with Cafe Dipping Sauce

French Toast Sticks

Rosewater Pistachio Waffles

Challah French Toast with Housemade Mango Butter Rum and Blueberry Lemon syrups

Egg Strata—a baked egg casserole layered with Challah, pepperjack cheese, sage sausage and caramelized onions

Bowl O' Goodness—you're going to love it!

Biscuit & Gravy Flight, featuring Chorizo, Pork sausage, and Peppered Milk)

Huevos Rancheros

Mini Blueberry Muffins

Cinnamon Biscuits with Cream Cheese Icing and Orange Zest

Buttermilk Biscuits with Sausage Gravy

Crème Brûlée French Toast with Fresh Blueberries 

Cajun Omelet with Cajun Seasoned Andouille Sausage, Home Fries, Bell Pepper, and Monterey Jack

Avocado Toast with Roasted Red Pepper Hummus, Roma Tomatoes, and Baby Spinach

Build Your Own Cereal Parfaits

A Spin on the Classic Orange Julius

Plus more participating restaurants to be announced soon!
La Brea Bakery

Tasting Station with Butters and Jams

McCormick

French Toast and Breakfast Tacos Tasting Station

St. Pierre

Sticky Buns and Ham & Cheese Waffle Sandwich Station

Bonne Maman

Jam-Filled Crepes plus Jams Featured on La Brea's Station

Minute Maid

and

Simply

Tasting Station with Simply Orange Juice, Simply Mixology Strawberry Guava Mojito, and Minute Maid Innovation Cocktail

Chobani

Zero Sugar Yogurt and Flavored Cream-Based Cocktail Station

And more goodies to be announced soon!
Sweet Cheeks Diaper Bank partners with local social service agencies to provide free diapers to low-income families while raising awareness of the basic health need for diapers. Their vision is to eliminate the existence of diaper need in our community so that all babies have a chance to be healthy, happy, and safe. We're proud to partner with Sweet Cheeks Diaper Bank for this event, and a portion of Breakfast for Dinner proceeds will go to this deserving charity.
Presented by Our Sustainability Partner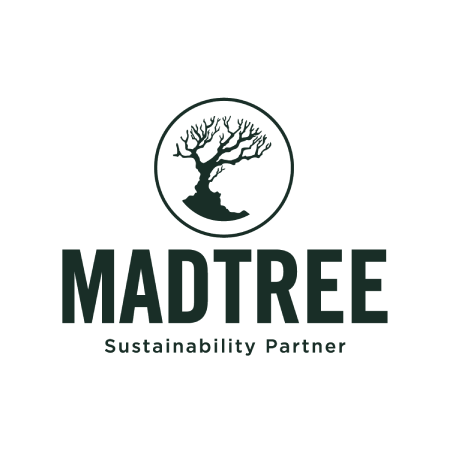 "We embrace our name MadTree and work to celebrate and protect nature, while reducing our impact on the environment. We are proud members of 1% For the Planet, with a commitment to donate 1% of our sales to non-profits focused on environmental sustainability."
A Special Thanks to Our Sponsors
Entrance to the event constitutes permission for Cincinnati Magazine to photograph and film you while on the premises and to use those pictures and videos for any lawful purpose without providing you any compensation.