It's known as the most important meal of the day. But what that means depends on who you're talking to. Are you a bacon-and-eggs person? A cereal buff? Or maybe a waffle aficionado? Whatever you eat to start your day, you'll find it in one corner or another in the Queen City.
Old School Spots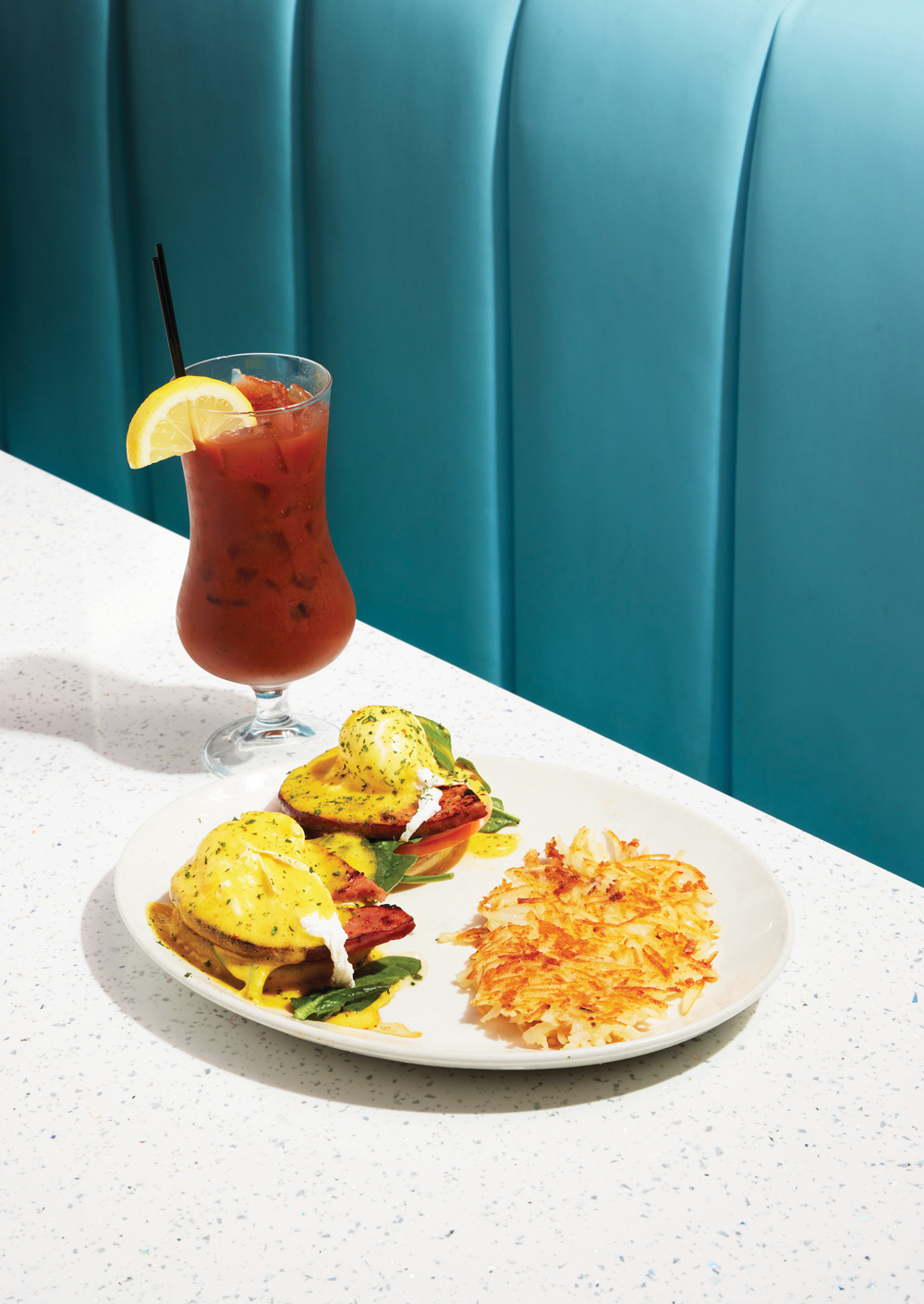 Back in the day, Sugar n' Spice was just a restaurant. Now, it's a nouveau-retro breakfast institution. The original location on Reading Road is being renovated (it's reopening this summer), but the food is as classic as it was in 1941. The famous omelettes are still fluffy and the legendary pancakes are the same lighter-than-air variety that fill the plate, if you can keep them anchored down with butter and syrup. But if you're a steak-and-eggs kind of person, go at it. Reservations (and loose pants) are highly recommended.
Locations in Bond Hill, Over-the-Rhine, and Blue Ash
---
PROUD ROOSTER
With its wood paneling and rooster memorabilia, the decor at this place is a throwback to the days when genuine hippies roamed Ludlow Avenue. The omelettes are the go-to, but many give the pancakes two thumbs up. And biscuits and sausage gravy might need a side of ham to make sure you get your minimum daily requirement of pig. The service is friendly and generally fast as they bring out a basic breakfast at prices that won't break your wallet. Speaking of wallets, make sure you bring yours—it's still cash only.
345 Ludlow Ave., Clifton, (513) 281-4965
---
BLUE JAY RESTAURANT
Fifty years is a long time to perfect your hotcakes and home fries, but as good as those are, the Blue Jay is best known for its signature omelettes. The Gyro Omelette transforms the classic sandwich into a breakfast star (gyro meat, feta, tomatoes, onions, and peppers), and if you're feeling particularly proud of your hometown, there's no start to your day like the Northsider 3-Way Omelette (egg, cheddar, and Cincinnati chili). True to its roots, it comes as a 4-, 5-, and 6-way, too, with onions, tomatoes, peppers, or beans.
4154 Hamilton Ave., Northside, (513) 541-0847
---
When you have a hankering for a slab of goetta or a country biscuit breakfast, it's hard to beat this Newport diner. It's good, hearty food designed to launch you into your day on a full stomach. Helping the tri-state live up to its Porkopolis roots, Pepper Pod offers both a grilled pork tenderloin breakfast and a grilled pork chop breakfast, complete with eggs, hash browns, and toast. If that sounds like too much meat, the Poor Boy Breakfast delivers fried bologna with the same sides as its big brothers.
703 Monmouth St., Newport, (859) 431-7455
---
This family-owned and -operated spot offers craveable breakfast staples and innovative twists on everyday items. It's a Cincinnati spot for Cincinnati favorites. We're talking Glier's goetta and Seven Hills Coffee beside house specialties like mango butter rum pancakes and the Bowl O' Goodness (house-made red-eye gravy over carnitas, white cheddar grits, and sunny-side up eggs). The rosemary potatoes go well with everything, including the chorizo omelette (chorizo, black beans, spinach, red peppers, and goat cheese) or the sweet potato pancakes.
8825 Wilkens Blvd., Mason, (513) 204-1965
---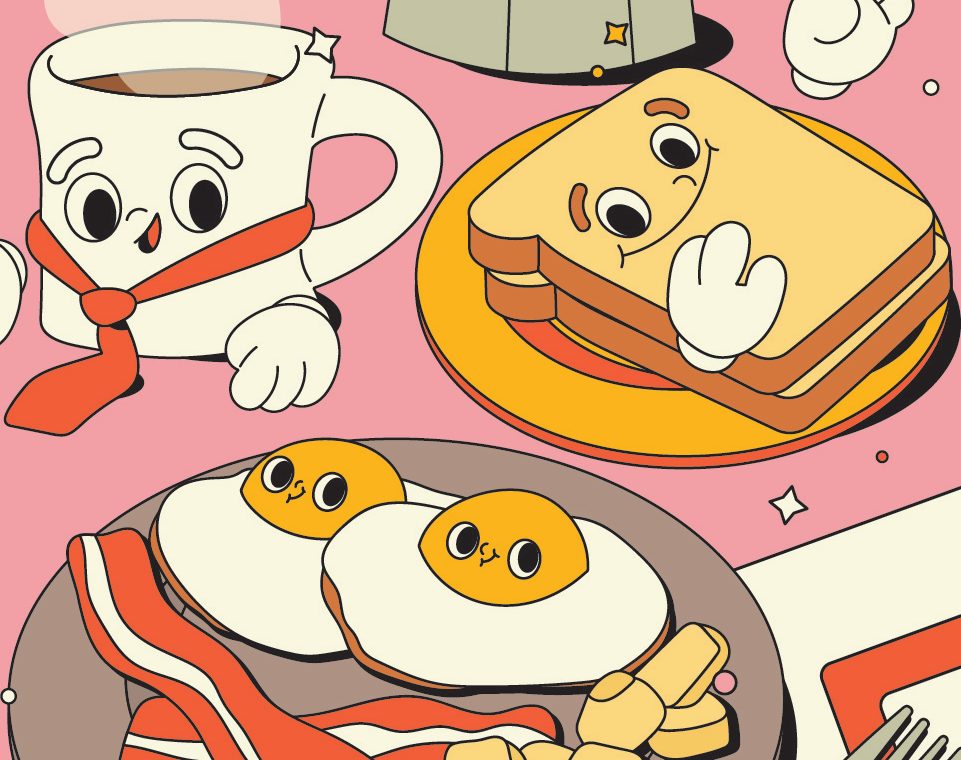 The Echo is an edible oxymoron: an old-school diner right off of posh Hyde Park Square. It's been there almost 80 years and still has a line out the door for breakfast on weekends. They might have the crispiest Belgian waffle in town here, but to be initiated properly, get the Hot Mess. It's layer upon layer of that pesky cholesterol your doctor warns you about—home fries, scrambled eggs, sausage and bacon, all hiding under sausage gravy and cheddar. And why not add a side of hollandaise on top of that and a pitcher of mimosas, too.
3510 Edwards Rd., Hyde Park, (513) 321-2816
---
Since 1956, Hathaway's has served up breakfast in Carew Tower. The interior remains nostalgic with vintage posters and old Cincinnati photos as well as tables and red chairs right out of a Happy Days rerun. It's probably the one place "Under the Rhine" that still serves up a filling breakfast at a reasonable price. You get the standard breakfast fare you'd expect at any decent diner with a few perks, like the decadent French toast sandwich, or the local fave, the goetta omelette. Most diners add a pancake and hash browns, too.
25 W. Fifth St., downtown, (513) 621-1332
---
New Classics
This Over-the-Rhine joint is best known for turning diner lunch classics into elevated fine dining, so it's no surprise that the same principle applies to its all-day breakfast menu. At first glance, the choices appear ordinary: an omelette, hash browns, corned beef hash, and eggs. But look a little closer and you'll see that the omelette is made with piquillo peppers and goat cheese, or the hash browns are coated in neckbone gravy and served with roasted chicken. Our advice? Don't skip the pancakes, made with lemon and ricotta in the batter. They're practically dessert. 1437 Vine St., Over-the-Rhine, (513) 213-2864
---
This West End food truck slings acai bowls for health-conscious diners who'd rather indulge in acai berry puree and granola than syrup and pancakes. Full of antioxidants, the puree can be mixed with your pick of six gourmet granolas, and then topped with fresh fruits and other ingredients (like mangoes, bee pollen, and coconut shavings). We recommend the Expialidocious—oats, honey, cherries, strawberries, banana, mango, blueberries, cinnamon, pumpkin seeds, and coconut—which is a popular option with BOLers. 2165 Central Ave., West End, (513) 903-9636
---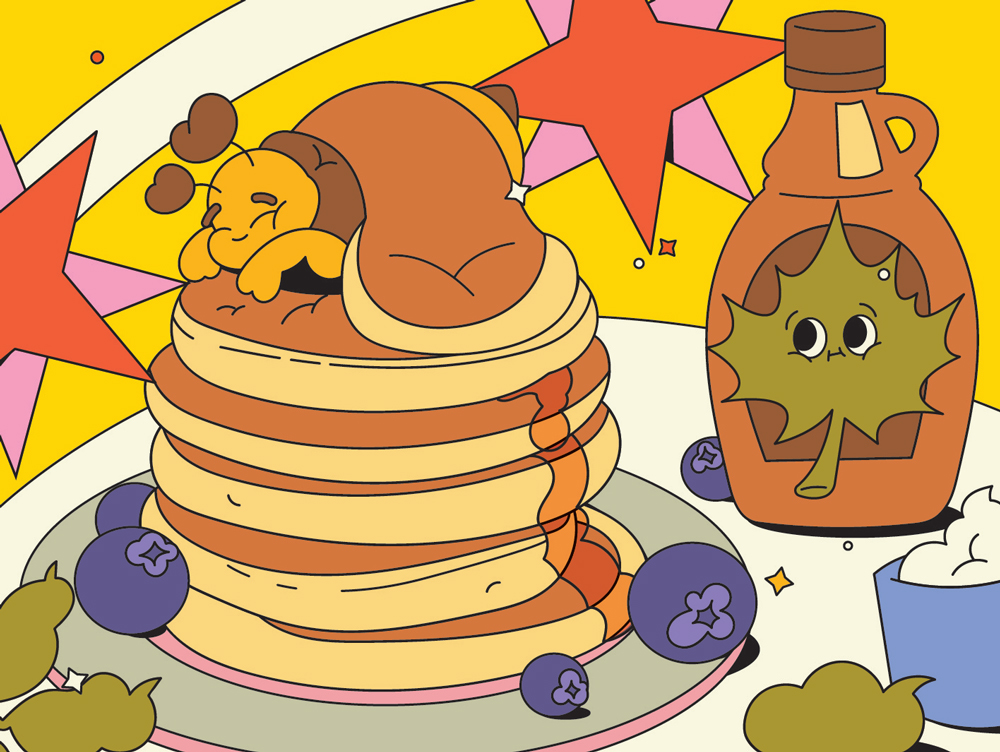 This place serves up breakfast classics done right. Scrambles, sandwiches, avocado toast, eggs, goetta, and all your other morning favorites are here. Options for dietary restrictions are abundant, too; there are even pancakes made from bee-pollinated flowers. If you want breakfast staples just how you remember 'em with freshly sourced local ingredients and plenty of gluten-free and vegan options, it'd be hard to do better than Sleepy Bee. Downtown, Oakley, College Hill, and Blue Ash locations
---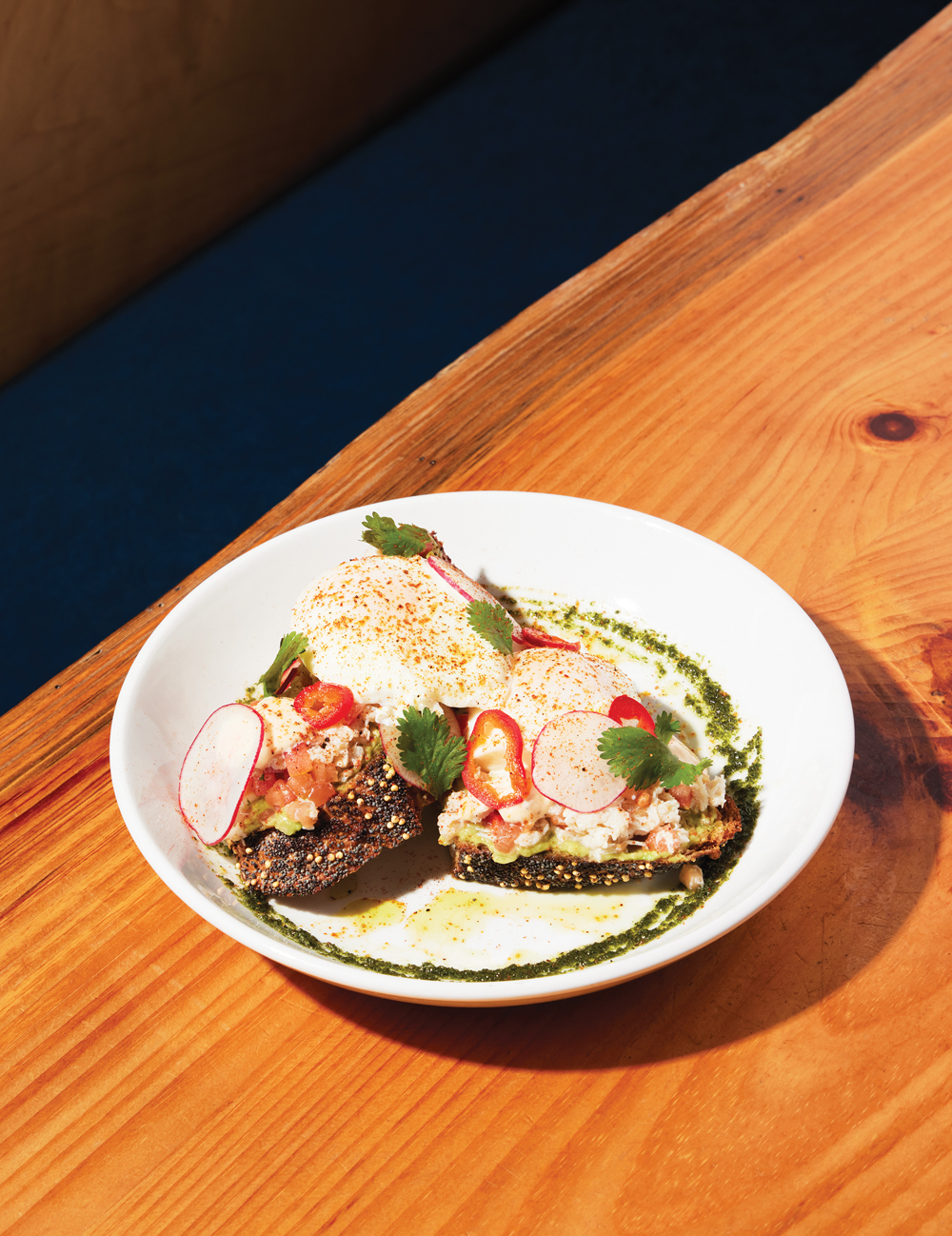 There are only three weekday breakfast options here, but those are three of the best (and biggest) ways in town to start your day. Hearty portions of each—baked eggs with seasonal vegetables and ciabatta bread, a "belly buster" sandwich, and a business special that includes eggs, toast, potatoes, extra aioli, your choice of meat, and a beer—ensure that you'll be ready for a mid-afternoon nap the moment you step out the door.
720 Sycamore St., downtown, (513) 246-4272
---
Taste of Belgium has many fans (and some detractors) among Cincinnatians, but one thing's for sure—everyone's been there. It's grown from its humble beginnings as a stall at Findlay Market to a breakfast juggernaut with eight locations. While most known for its array of thick, no-syrup-needed Belgian Liège waffles, many customers partner that with a chicken breast and hot sauce in place of maple syrup. But don't overlook the crêpes and omelettes. There's no better time to develop your own opinion on this Cincinnati classic.
Multiple locations in Ohio and Kentucky
---
Health nuts, look no further. Maplewood is your breakfast of choice. This West Coast–style café prides itself on its organic ingredients—like grass-fed butter and cage-free eggs—and features every trendy health food you can think of: avocado toasts, quinoa bowls, kale salads, greens, superfoods, and plenty more. There are also specialty cold-pressed juices (see "Drink Champs" on page 44), locally-roasted coffee, and bottled cocktails made daily for the perfect pairing to go with your meal.
525 Race St., downtown, (513) 421-2100
---
Given the items on the menu—Walk of Shame, Kick In The Crotch, Sunshine On My Ass, just to name a few—and its proximity to UC's campus, you'd be forgiven for assuming HangOverEasy is a by-and-for-college-students-diner. (It is.) What you might not expect is that H.O.E. is a stunningly executed and tasty monument to excess, with every single dish as big and bombastic as a college football crowd. French toast, but make it out of cinnamon rolls and coat it in a giant mound of powdered sugar and five inches of whipped cream. Pancakes, but they're made of oatmeal, have granola inside, and are layered with buttercream icing and some more granola on top for good measure. You get the picture.
13 W. Charlton St., Corryville, (513) 221-5400
---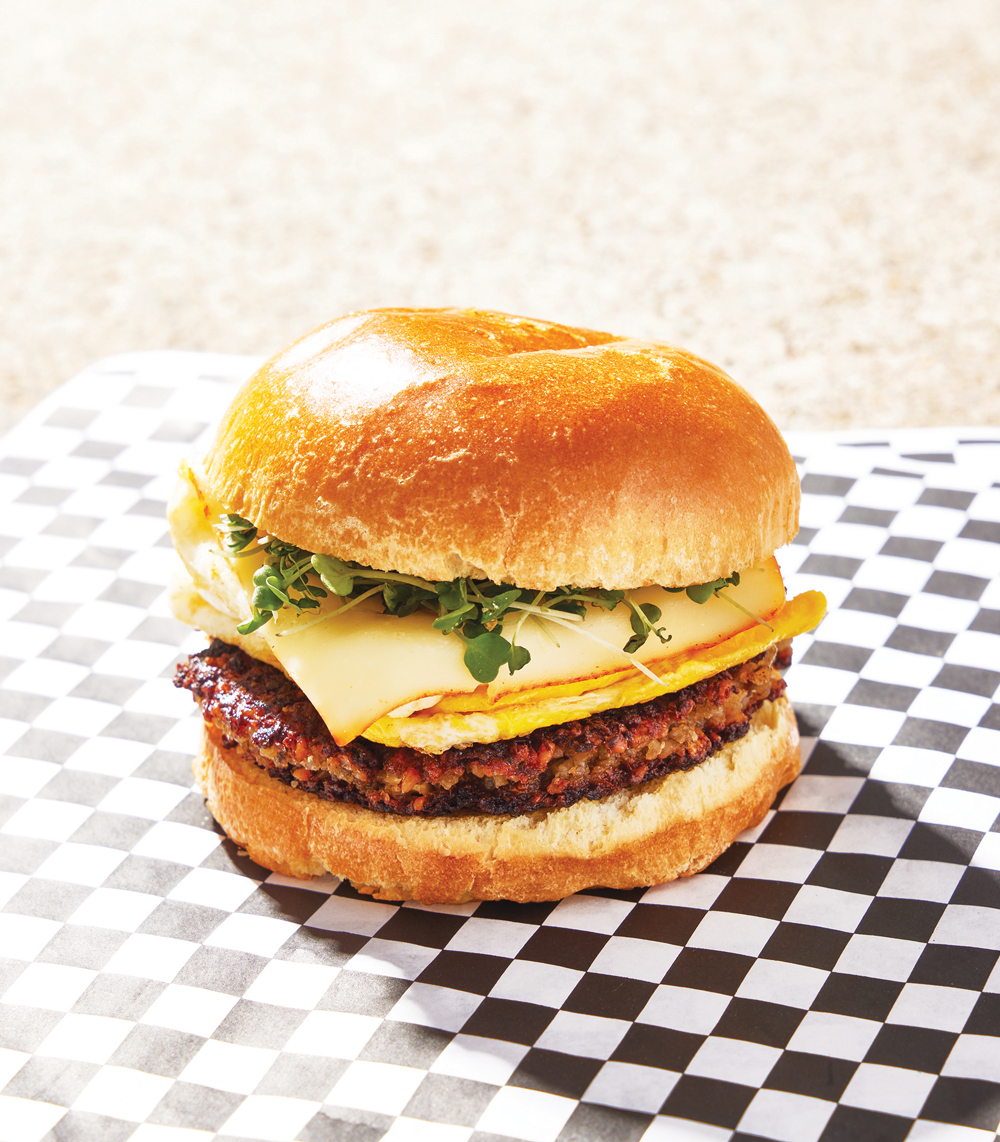 When you see Cackleberry's vintage trailer set up around town, your mouth should immediately start watering. It's the only proper Pavlovian response to China Kautz's Filipino-fusion breakfast sandwiches. We're partial to the Lola (Spam, Japanese rolled omelette, chives, and sriracha mayo) and the Lolo (Filipino sweet sausage with atchara, egg, and garlic aioli), named after Kautz's Filipino grandparents ("lolo" and "lola" are "grandfather" and "grandmother" in Tagalog). If you're thinking over which sandwich to get (the Porter, with its goetta and Muenster cheese, is another great option), don't dawdle—once they're gone, they're gone, and you'll have to wait until the next weekend for a taste.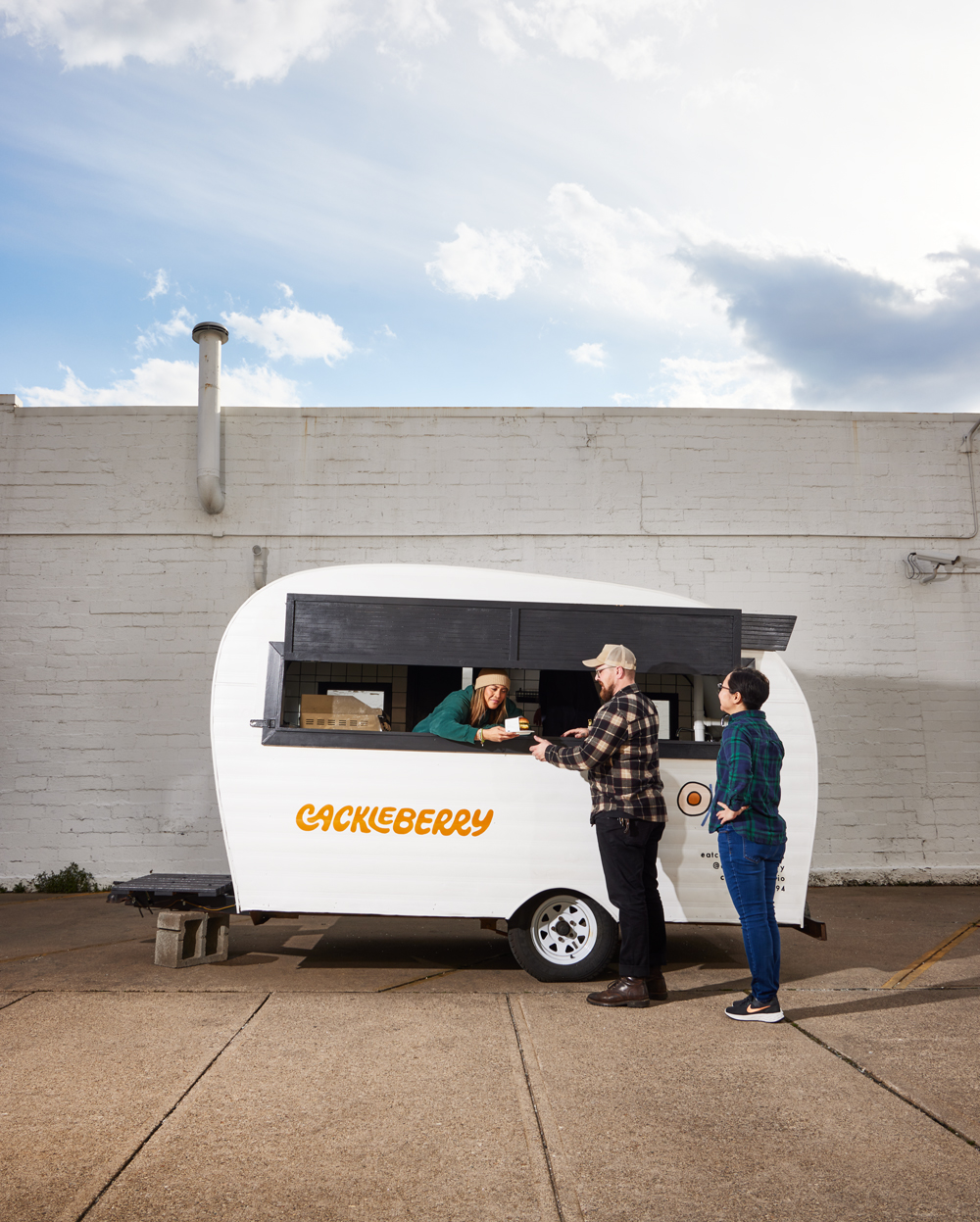 ---
A hot breakfast isn't always what you're craving in the morning. Sometimes what you want is the breakfast of your youth—a nice cold bowl of cereal. That's where Saturday Morning Vibes Cereal Bar comes in. Choose two cereals from the menu, add a topping (like coconut flakes, brownie crumbs, or crushed Oreos), and pick from five types of milk (regular, almond, soy, oat, or lactose free). You can Frankenstein the bowl of cereal you longed to create when you were a kid before parking yourself in front of one of several flat-screen TVs showing classic cartoons. It's your inner 10-year-old's dream come true.
3539 Reading Rd. Suite 101, Avondale, (513) 801-6058
---
Brunch Spots
It wouldn't be a Cincinnati restaurant list without an appearance from Jose Salazar. This simple American joint is probably the biggest CM staff favorite on the list, with funky-yet-familiar versions of pancakes, grits, goetta, and more. It's certainly more straightforward compared to Salazar's fancier restaurants, but the word "basic" will never leave your mouth at G&E. Having one of the city's best chefs cook up subtle twists on brunch classics is never a recipe for disaster. 1800 Race St., Over-the-Rhine
---
Christian Gill has become a Cincinnati foodie icon for his repeated victories on various Food Network series, like the time he beat Bobby Flay or conquered Guy Fieri's grocery games. It's no surprise, then, that his restaurant serves up some of the most inspired breakfast in the tri-state. You really can't go wrong with any of the Southern cooking on this menu, but the best option is in the name. Don't pass up the rotating housemade jams and butters either—the habanero-cinnamon butter on a biscuit lives in our heads rent free. 9039 US-42, Suite H, Union
---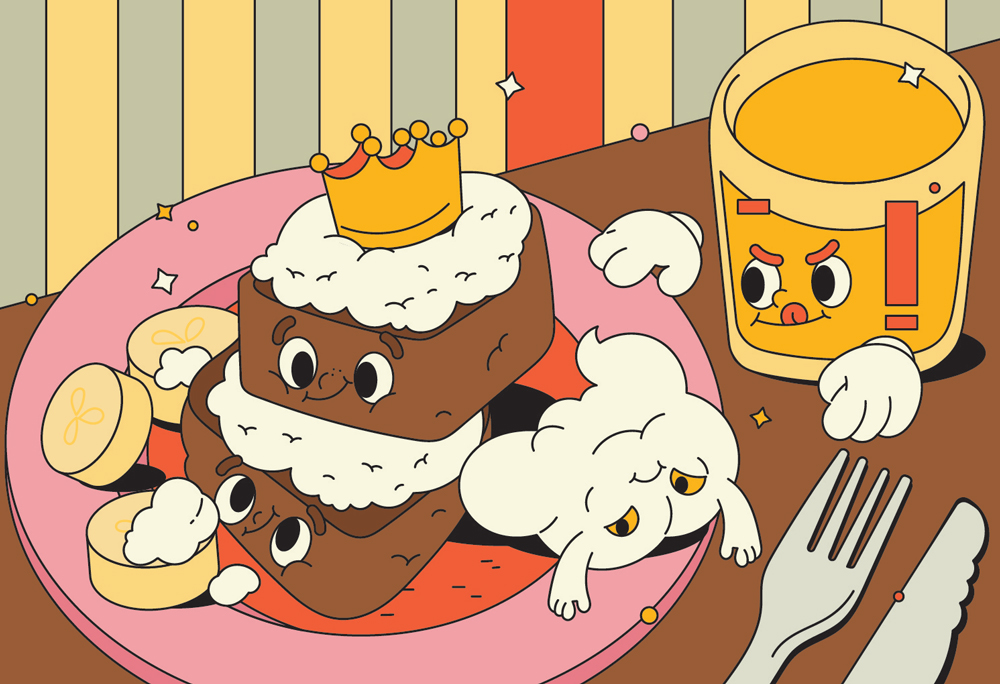 One of Northern Kentucky's best-kept secrets, Bellevue Bistro's crown jewel—cinnamon-brioche French toast with powdered sugar and peanut butter bourbon caramel sauce, served over bananas—will cure the mightiest hangover. But this homey breakfast spot can also serve up a mean hot brown, a killer goetta grilled cheese (complete with bacon jam and potatoes), and a bevy of meats and proteins served over biscuits. If you're wondering why you can never find Fairfield Avenue parking on weekend mornings, blame Bellevue Bistro.
313 Fairfield Ave., Bellevue
---
It's no surprise that this quirky-casual MainStrasse eatery has a brunch menu that's a little unusual. For the unadventurous, there's your basic French toast or lox bagels. But you probably won't find many spots serving you a casserole at 10 a.m. or a BLFGT (ahem, fried green) on a toasted croissant. At Otto's, unusual is never a bad thing.
512 Main St., Covington, (859) 491-6678
---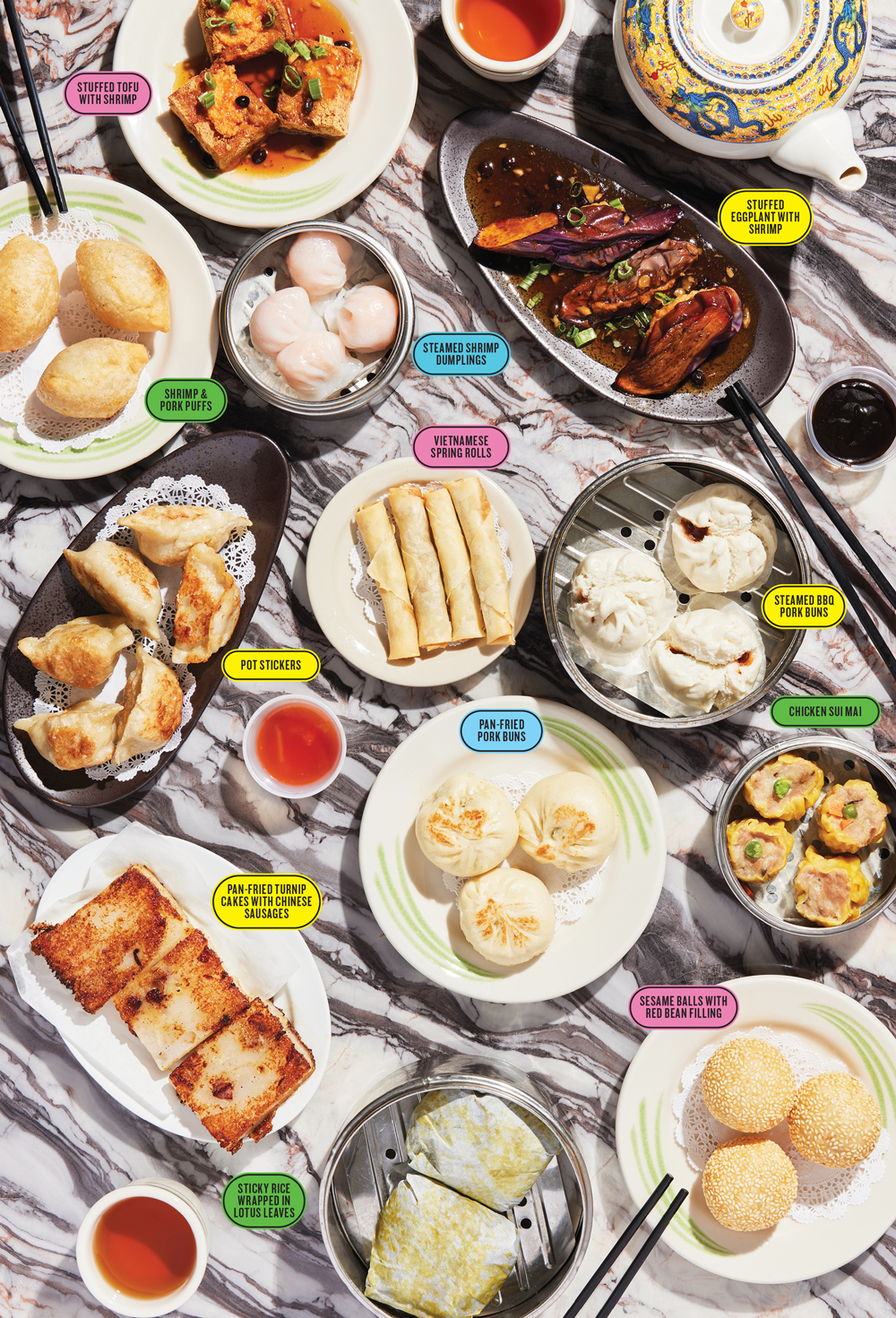 If you've never tried dim sum—a Chinese brunch style where servers roll around carts full of savory and sweet delights for you to purchase—head up to an Uncle Yip's weekend brunch service immediately. Having servers come up to your table and show you various plates full of food for $6 each is an ideal dining experience. "Do you want steamed BBQ pork sticky buns? Pan-fried cake? Fried puff pastries with shrimp and pork? Mochi with a peanut filling?" Yes, yes, and a thousand times yes. Be prepared to stay a while.
10736 Reading Rd., Evendale
---
True to the neighborhood it resides in, Northside Yacht Club has never fit into one category. The nautical-themed gastropub is described as a dive bar (it's too clean for that), a tiki bar (it's too cool for that), the best wing joint in the city, a great music venue, and plenty more. So it's no surprise it excels at brunch, too. The menu has everything from poutine to waffles to a surprising number of vegan and vegetarian items (including the Killer Tofu, which is made with tofu produced by local soy sauce maker CinSoy). Rock on.
4231 Spring Grove Ave., Northside
Facebook Comments