→ Place to Watch the River Roll By
Rosenberg Swings at Smale Riverfront Park
Whether swollen by spring's rains, buzzing with pleasure cruisers in summer, filled with loaded barges in autumn, or icy around the banks in the winter, the mighty Ohio is always on the move. The best vantage from which to watch the constant show? A swing at Smale Riverfront Park. Thirteen new ones joined the existing dozen in June, the newest batch west of the Roebling Suspension Bridge. Bring your coffee, bring a friend, or just bring your thoughts and commune with Old Man River.West Mehring Way, downtown, cincinnatiparks.com/smale-riverfront-park
→ holy artwork
Holy Family Church
As Mariemont-based photographer Robert Flischel makes clear in his 2012 book Messages of Glory: The Narrative Art of Roman Catholicism, Cincinnati's Catholic churches are full of masterfully crafted adornments in paint, plaster, and glass. The saintly representation that covers the soaring, domed ceiling of Holy Family Church in Price Hill is a perfect example of an art form rapidly being lost to time and economy. 3006 W. Eighth St., East Price Hill, (513) 921-7527
→ way to get to Athens
GoBus
You don't need to be an alumnus of Ohio University for an excuse to visit Athens. Enjoy the gorgeous foliage of the scenic campus, visit a nearby hiking trail, or walk the charming brick streets while stuffing your face with Big Mamma's Burritos. Of course, all of these will undoubtedly lead to you hitting the bars on Court Street. With roundtrip GoBus tickets ranging from $30 to $60, local stops at the Greyhound station downtown and UC's main and Batavia campuses, and WiFi and electrical outlets on board, it's the most convenient (and safest) way to nurse that inevitable hangover on the trip home. (888) 954-6287, ridegobus.com
→ Pocket Park
EAST SIDE > Annwood Park
On Madison Road in East Walnut Hills, this lushly planted green space is the perfect example of an urban pause button. It's a place to sit on a bench while you read the paper or watch traffic—or catch your breath after walking off a dinner of fried chicken from Son of a Preacher Man. 1910 Madison Rd., East Walnut Hills
west side> Olden View Park
Sandwiched between Primavista and the Incline Public House, it offers a sweeping vista of the city on the spot that was once the terminus for the Price Hill incline. Views, benches, green space, history, and easy access to one of the city's best Bloody Marys? Good things do come in small packages. 2610 W. Eighth St., Price Hill
→ Remote Office
The Mercantile Library
It's magnificent in a the-last-place-a-Clue-character-was seen kind of way. Filled with leather-bound books as well as new releases, large tables, abundant natural light, and blessed peace and quiet, the 180-year-old institution makes for a perfectly productive workday hideaway. Memberships start at $55, providing access to the library itself as well as the packed event schedule. Plus: There's free WiFi and you can BYO lunch or coffee. 414 Walnut St., 11th floor, downtown, (513) 621-0717, mercantilelibrary.com
→ Itinerary: Playing Hooky
What better way to use a sick day than by not being sick in the first place?
9:00 Wake up. Head to Collective Espresso at the Contemporary Arts Center, grab morning coffee, an egg and avocado biscuit, and get inspired by the latest exhibit. Downtown, contemporaryartscenter.org; collectiveespresso.com
11:00 Smale Park and a non-work book. Downtown, mysmaleriverfrontpark.com
12:30 Use the Red Bike to travel to Otto's in Covington—no brunch crowd! Try the fresh veggie ciabatta. Multiple locations, cincyredbike.org; Covington, ottosonmain.com
2:00 Get out of the city and take a hike at the California Woods Nature Preserve. California, (513) 231-8678
4:00 Go home. Shower and prepare to meet up with suckers who spent the day working.
5:00 Happy hour and post-hike nourishment at Kaze. Get the sliders and a Saporro draft. Over-the-Rhine, kazeotr.com
6:30 Second dinner time: the famous dry-rub smoked wings on the front patio at Knockback Nats. Downtown, (513) 621-1000
8:00 Wipe the sauce off of your face and make up for the fact that you just ate 20 hot wings in public by going to a Cincinnati Symphony Orchestra performance at Music Hall. Over-the-Rhine, cincinnatisymphony.org
→ Place to grab a drink while your kids play
Free Play> Sharon Woods Snack Bar
Need a cheap date that doesn't require a babysitter? The Sharon Woods Snack Bar (at the outdoor playground, May–September) sells beer by the can. Kids romp and climb; parents can relax with a cold one under the covered pavilion. Sharonville, greatparks.org/parks/sharon-woods
Organized Sports> GameTime Training Center
If your social life suffers because you spend every weekend watching your kids play soccer, check out organized sports at GameTime. Sure, the indoor venue removes the inclement weather-factor, but they also serve beer at the concession stand. Need we say more? Fairfield, gametimetrainingcenter.com
→ Beautification Project
Westwood Adopt-A-Pot
The green thumbs of Westwood put the rest of us to shame. Not only do they vie to outdo one another with their own gardens, but they plant and maintain the neighborhood streetscape flower pots—some 40 in all—for everyone to enjoy. Hit Harrison Avenue mid-summer to get the full effect. That's not just civic activism—that's flower power. westwoodcivic.org
→ doggy heaven
non-dog-park hangout> BrewRiver GastroPub
You know what dog parks don't have? Fine dining. Not legally, anyway. BrewRiver serves a great dinner and they let your dog join if you sit on the patio. It feels slightly unnatural at first, but you'll be surprised how quickly dogs adjust to the finer things. East End, brewrivergastropub.com
non-dog-owner hangout> SPCA Cincinnati
You love them. They love you back. You just don't want one at home and they don't want you loitering around the park staring. Enter the SPCA: They always welcome adult volunteers, just take the orientation course and you can commit at least one hour per week for the first three months. Northside, spcacincinnati.com
→ Sports History Collection
Softball Hall of Fame at Sorrento's
You can see major league memorabilia at the stadium. But where can you get a good dose of small-fry sportsmanship and retro Americana (and dinner) at the same time? Sorrento's. The Norwood pizzeria's Softball Hall of Fame is an homage to the slow pitch clubs of yore whose team photos and pennants fill up a room set aside just for them. Order the house ale and have a good look around. 5143 Montgomery Rd., Norwood, (513) 531-5070
→ Outdoor Concert Venues
>Washington Park, Over-the-Rhine
Bluegrass on the bandstand, big band on the stage, R&B, opera, dance, theater: Come summer, the place crawls with freebies. Could there be a better spot to celebrate city life? washingtonpark.org
>Devou Park, Covington
Bring a blanket and claim your space on the hill. The fine amphitheater serves as a second home to the Kentucky Symphony Orchestra and their wildly popular summer series. covingtonky.gov/visitors/parks/devou-park
>Summit Park, Blue Ash
Taste of Blue Ash, known for its big-draw musical entertainment, now has a venue spacious enough for the crowds. blueash.com/summitpark
>Miami Whitewater Forest, Harrison
Generations of families have made the trek to bask in the grandeur of the Cincinnati Symphony or the Cincinnati Pops at this treasured county park. greatparks.org/parks/miami-whitewater-forest
→ Instagram Account for City Scenes
Nick Dewald
@nickdewald
This observant urban dweller could teach a master course in photo composition.

→ Itinerary: Digital Detox
Leave the phone at home and enjoy a screen-and-device-free night on the town (distractions from separation anxiety included).
4:00 Kick off the evening by browsing Mannequin Boutique's superior collection of consignment clothing, shoes, jewelry, and accessories. Labels such as Burberry and Dries Van Noten are regularly found here, as well as vintage apparel from Cincinnati brands like Gidding-Jenny. Over-the-Rhine, mannequinboutique.org
5:00 Belly up to the bar at Japp's for one of their craft cocktails, all infused with the spirit of '79 (that'd be 1879, when Japp's sold hair tonics instead of gin and tonics). The bar is intentionally TV-free, so there's nothing to distract from your conversation…remember conversation? Over-the-Rhine, wellmannsbrands.com/japps1879
6:00 Stroll up Main to Porter's Pinball Parlor to play 11 different classic pinball games from owner Brian Porter's personal collection. Take a turn on The Shadow and see if you can identify the voice. Over-the-Rhine, (513) 381-2136
7:00 Make your way across the river to The Turn Vintage Warehouse for one of their vintage game nights (check their Facebook page for dates—yes, we see the irony here). Spin the wheel of Life, open the door to a Mystery Date, or find the culprit in Clue. Newport, theturnvintage.com
→ Relationship Status Change Site
Proposal Spot> Pergola at Alms Park
Not every couple had a rom-com meet-cute, but Alms is the perfect spot to drop down on one knee. The pergola's kiln-dried Douglas fir beams frame sweeping views of the river, with silent surroundings. Complete the nuptial circle and tie the knot at the same spot. Columbia-Tusculum, cincinnatiparks.com

Breakup Spot> Washington Park
It's not them, it's you. You need to focus on your career. You're just not looking for anything serious. We get it—and found your spot: plenty of private nooks and multiple exit points, plus the rejected can be cheered up at the dog park or drown sorrows at the park's bar. Over-the-Rhine, washingtonpark.org

→ Instagram Account for Animal Pics
Cincinnati Zoo
@cincinnatizoo
A snow leopard taking a nap. A baby bonobo eating a snack. An arctic fox making eye contact: Get a close encounter from your desk chair.
→ Instagram Account for Arts
Cincinnati Ballet
@cincinnatiballet
From stage close-ups to behind-the-scenes glimpses, you see what the dancers see.
→ Local History Blog
Cincinnati Curiosities
The brainchild of Greg Hand, former associate VP of public relations for UC, Cincinnati Curiosities, as its tagline says, is "working overtime to keep alive the weird soul of the Queen City." At the blog's core are slightly off-kilter items from the past—William Howard Taft's middle-school teacher, a madam who beat the case against her, long-forgotten criminal masterminds. Hand augments these with links to other sources, such as the Cincinnati Fire Department History blog. The quirky posts charmed us so much, we feature them on our CityWise blog. handeaux.tumblr.com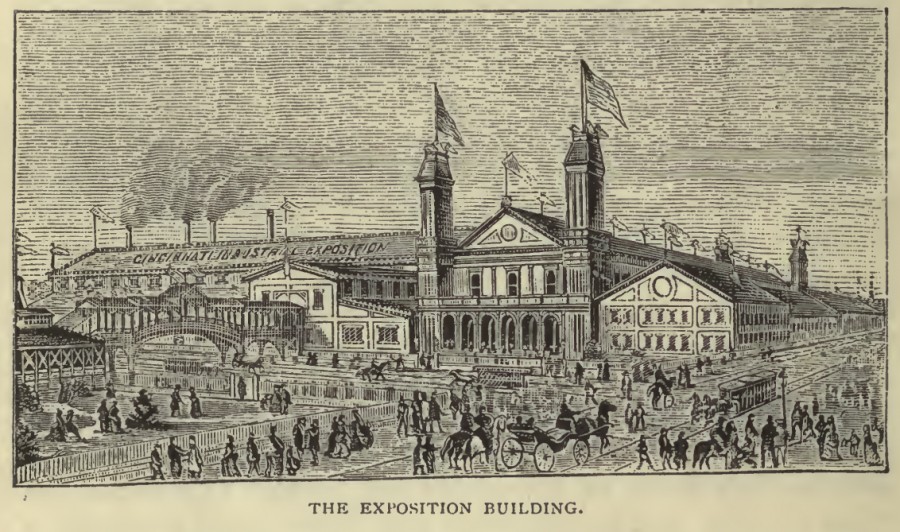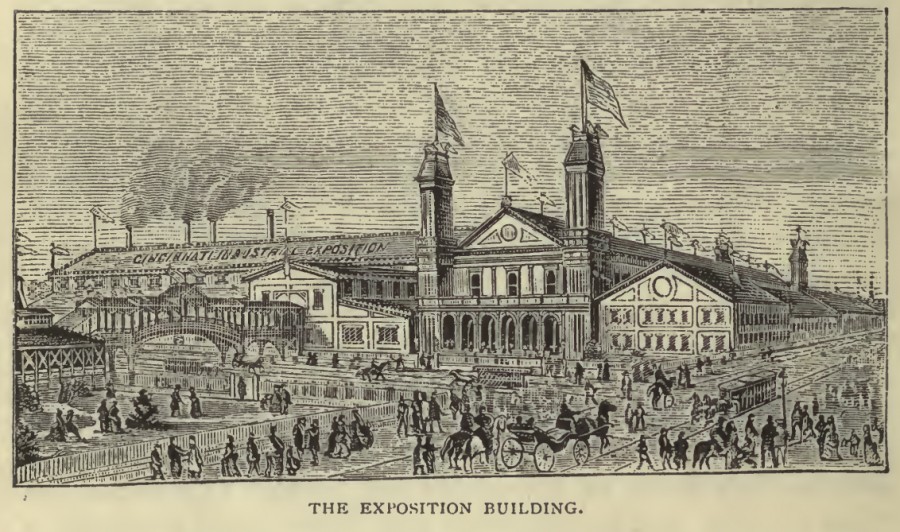 → View from on High
Carew Tower Observation Deck
The 85-year-old Carew Tower may have been ousted as the city's tallest building five years ago, but it still has the most expansive views in town. More than 500 feet up on the building's 49th floor, the 360-degree observation deck reveals hidden rooftop patios, an overhead look at Fountain Square, a peek into Paul Brown Stadium, and the greenery of Northern Kentucky for just $4. Use old-school viewfinders for a quarter to pick out your house. 441 Vine St., downtown, (513) 579-9735
→ New Podcaster
Jerry Springer
Jer-REE! is quietly returning to town several Tuesdays each month to play emcee, finally, for himself. Ignoring everything he's famous for, our former mayor/news anchor hosts his personal podcasts from the Folk School Coffee Parlor in Ludlow, purely because he wants to. With guests and co-hosts (including CM contributing editor Jene Galvin), Jerry chats, rants, does comedy sketches, sings along with local folk acts, and completely upends everything you would expect to find at jerryspringer.com. Available free on iTunes or jerryspringer.com

→ New Public Library
Clifton Branch
Rarely are both techies and history buffs into the same remix. Radio-frequency identification technology and banks of Macs with state-of-the-art Adobe Creative Suite are housed in the lovingly restored historic home of "Boss" Cox. Despite its 58-year tenure as a Pi Kappa Alpha fraternity house, many of the historic details (painted glass windows, ornate mantels and molding) are well preserved. 3400 Brookline Ave., Clifton, (513) 369-4447, cincinnatilibrary.org
→ Book Club
Kids> Book Bums
Inside Kids First is a quiet café where retired teacher Kathy Foley guides young readers through YA versions of classics like Black Beauty and Robinson Crusoe with discussion, vocab work, activity, and snack. "Things are so structured in schools now, teachers don't have this kind of time," she says. Sycamore Twp., bookbums.com
Adults> The Mercantile Library
You've got options: the First Wednesday Book Discussion, Walnut Street Poetry Society, Canon Club—plus moderated discussions on topics like presidential elections and dystopian novels. Their latest dialogue, The 12th Story, comes in podcast form (soundcloud.com/the12thstory). Downtown, mercantilelibrary.com
Facebook Comments