The local movie business has gotten a lot of attention recently, the likes of Cate Blanchett and Don Cheadle helping to shine a klieg light on Cincinnati as a hospitable and malleable location for filmmaking. In both Carol and Miles Ahead, the city served as a tax incentivized, budget-friendly stand-in for decades-old New York City. But in The Fits, a micro-budget indie film that opens here June 10, Cincinnati finally gets to plays itself, and beautifully so.
The Fits is a beguiling coming-of-age story centered on Toni, an 11-year-old tomboy who works out with her older brother at the boxing gym in the West End's Lincoln Community Center. When she discovers an all-girl dance team practicing at the center, she tries out, but as she works to master the routines, a wave of mysterious seizures begin to afflict the group.
"We fell in love with the community center and did adapt the script pretty heavily to that space," says director Anna Rose Holmer, who shot the film entirely on location in and around the center. Holmer funded the The Fits primarily through a grant of 150,000 Euros ($165,000 U.S.) from the Venice Biennale Cinema College, and then premiered the film at the 72nd annual Venice International Film Festival in September 2015. It continued to build buzz early this year at the New Directors/New Films festival at the Museum of Modern Art in New York City and Sundance Film Festival in Park City, Utah.
Holmer fell hard for Cincinnati, but it was the Q-Kidz dance team (above) that brought her here, a West End squad whose members inhabit many of the film's acting roles. "It was something really electric," says Holmer. "I was looking at lots of different types of dance groups, but the first video I saw was of Q-Kidz. I became obsessed. They were the only team I actually made the offer to."
Marquicia Jones-Woods founded Q-Kidz 30 years ago as a way to offer West End youth after-school activities. She remembers Holmer's pitch call well: "I thought I was being punked," says Jones-Woods. "It was my last day of work. I was leaving a job I had been at for 25 years, as a property manager for the Cincinnati Metropolitan Housing Authority. I decided that I was going to do Q-Kidz full-time, to step out there on faith and see what happened."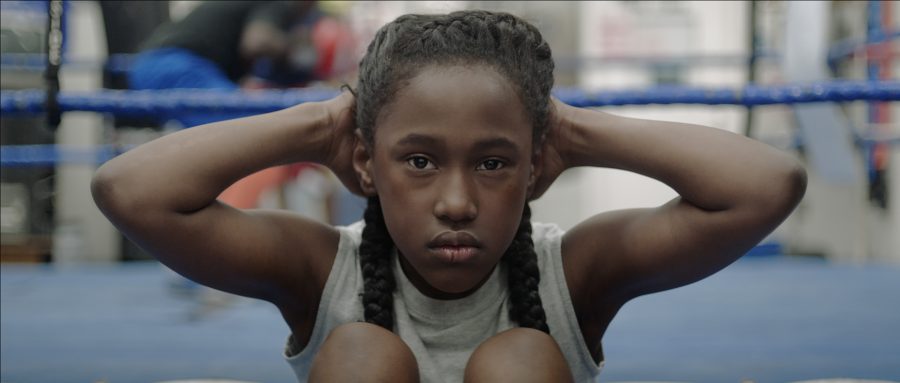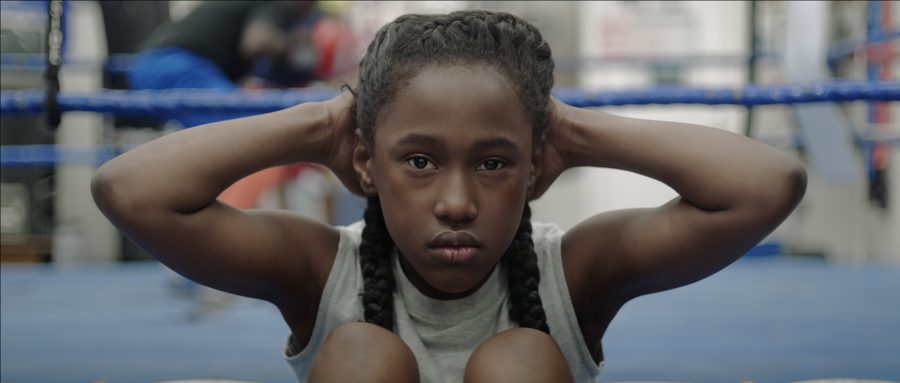 After securing the grant money in Venice, Holmer flew directly to Cincinnati to meet Jones-Woods and the dancers. "I was so blown away by the community center on Linn Street where the Q-Kidz were practicing at the time. From the moment I walked into that building, I knew we could make the film in Cincinnati," says Holmer. "What the community center means to the West End was a huge inspiration for the film."
Unlike other, bigger-budgeted film productions that have come through town, Cincinnati didn't have to do anything special to sell itself. The Fits was too small to qualify for those prized state tax incentives that helped lure other projects, but the director was undeterred. "[Cincinnati] is familiar but new," says Holmer, who hails from upstate New York and lives in Brooklyn. "It's a city, but not a metallic city. It's not harsh or cold. It feels really warm, and there are all these layers of history."
Her decision to set and shoot the film here also revealed several of the unsung perks of Queen City movie making. "Because it's on the western edge of the Eastern Time Zone, you get really long days," she says. "[And] because of films like Carol and Miles Ahead, there was a lot of crew that had experience on big shows, but who were ready to do a more independent film."
Another amazing discovery: Royalty Hightower, who was a 9-year-old Q-Kidz dancer when she was cast in the film's lead role. Hightower had no acting experience prior to her star turn as the shy, serious Toni, a performance that nabbed her an agent after the film's screening at Sundance. "The only thing we have in common is dancing. We're very different," says Hightower of Toni, flashing the thousand-watt smile her character never gets to crack on screen.
Holmer agrees. "People assume when you're doing child casting that they're not acting," she says. "[But] Royalty is an actress."
Cincinnati has already proffered itself to A-list actors, Oscar-hopeful directors, and as a worthy, subsidized surrogate for place and time. The hope is that a movie like The Fits—which allows local talent, crew, and settings to flourish on their own merits—will present a breakout performance for a city that's ready for its close-up.
Facebook Comments