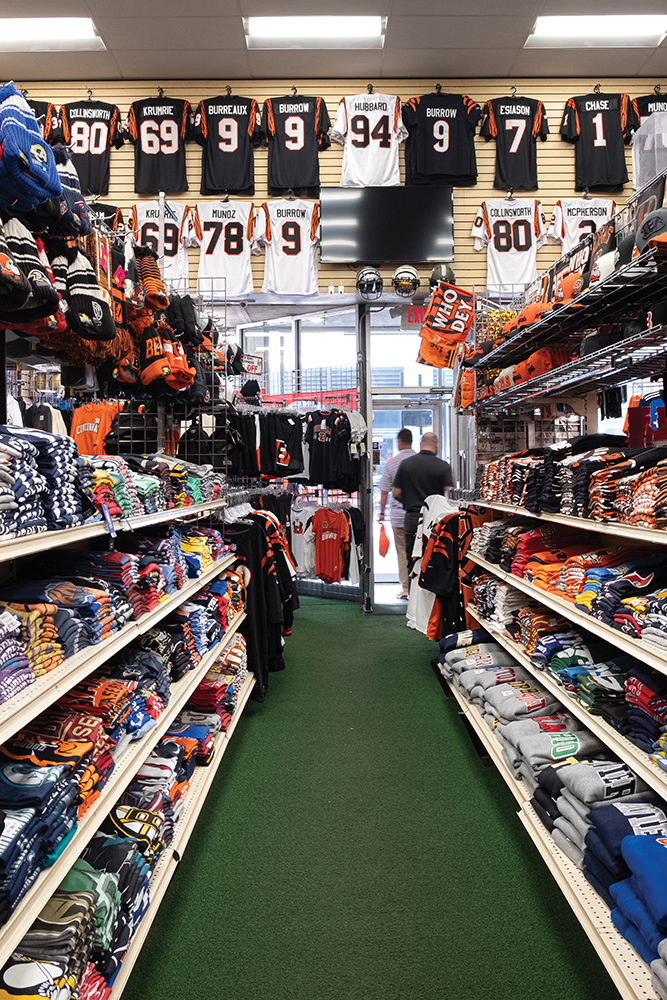 It started with curtains. Well, it started with sewing. But theater curtains were huge for Koch in the 1880s.
That might not seem to fit with today's selection of jerseys, sports equipment, and custom uniforms at Koch Sporting Goods, Cincinnati's oldest sporting goods store, but the timeline makes sense.
Koch was founded in 1888 by Edward Maximillian Koch. The middle name is important because the store, which is still run by Kochs, has employed a lot of Edwards—including Edward Greg, or simply Greg. He's a current Koch at the store and the one sharing this history. That first Edward apprenticed for a man in the sewing industry. Many of his siblings left Cincinnati, but he stuck around and opened his own retail store. 
Eventually, Edward's son stepped in: Edward Victor, or Eddie. Eddie, his brother, and other family members joined the business, which eventually began specializing in bowling shirts. In the 1930s, Greg says, bowling became huge nationally, and it was the gateway trend to transform Koch from a sewing store to a sports store. Local breweries would sponsor teams, who wore bowling shirts promoting their brewery sponsors. Koch embroidered the shirts.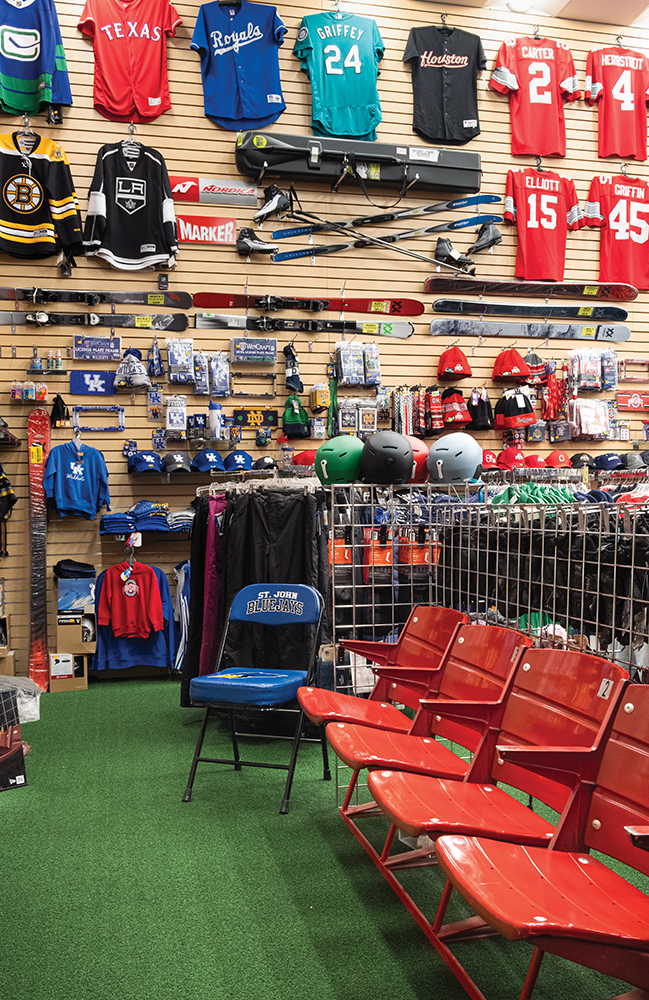 After Eddie came his son, Edward Martin, or Sonny, a.k.a. Greg's father. Greg's first memory of Koch is about those shirts: When he was 8 or so, he would remove dress shirts from their plastic bags and remove the pins at the shirt tops, at the shoulders. Each custom order had five or six shirts—four bowlers per team, plus an alternate or two. The tedious work was easy for little 8-year-old hands.
"I got a soda pop for doing it. I was happy," Greg says. "A 7-ounce bottle of Coke. I was excited. Or orange Fanta."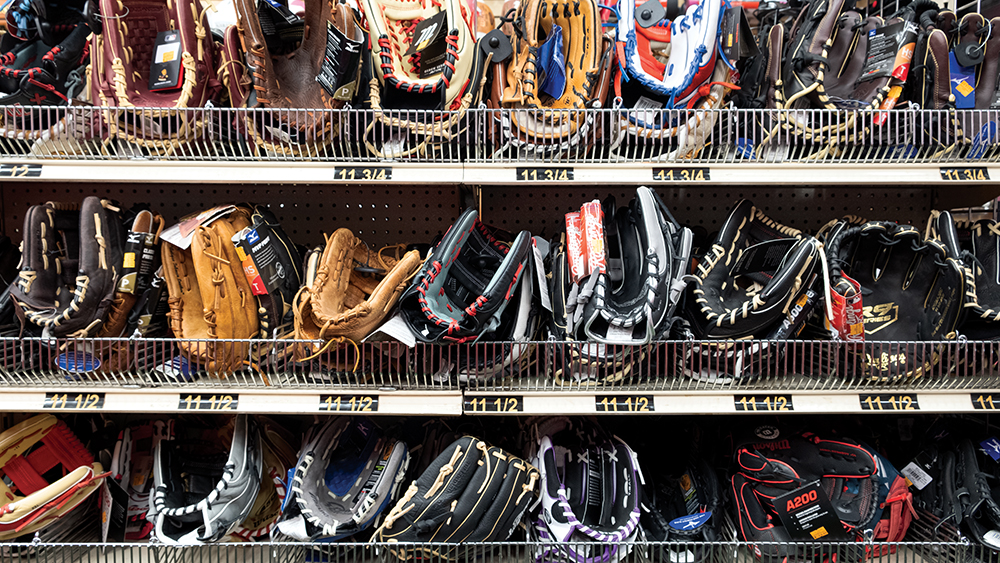 In 1968, when the Bengals formed, Koch supplied the team with whatever they needed; by 1970, that included jerseys. The team was a major customer through the '80s, Greg says, in part because you never saw Nike on the field; this was before national companies had contracts with the NFL. Similarly, however, fan merchandise wasn't popular either. "We'd sell 24 Bengals T-shirts a year," he says. 
Today, there are five Kochs at Koch: Greg (who's there part time these days, spending most of the year in Florida) as well as his brother Chris, nephew Ryan, niece Kassie, and son Edward Eric, who goes by Eric.
Whose son is—you guessed it—also an Edward.
While Koch still works with local pro teams, youth sports is a huge part of its business. "For every NFL athlete, there are 300 school football players," Greg says. 
Koch Sporting Goods, 131 W. Fourth St., downtown, (513) 621-2352
Facebook Comments