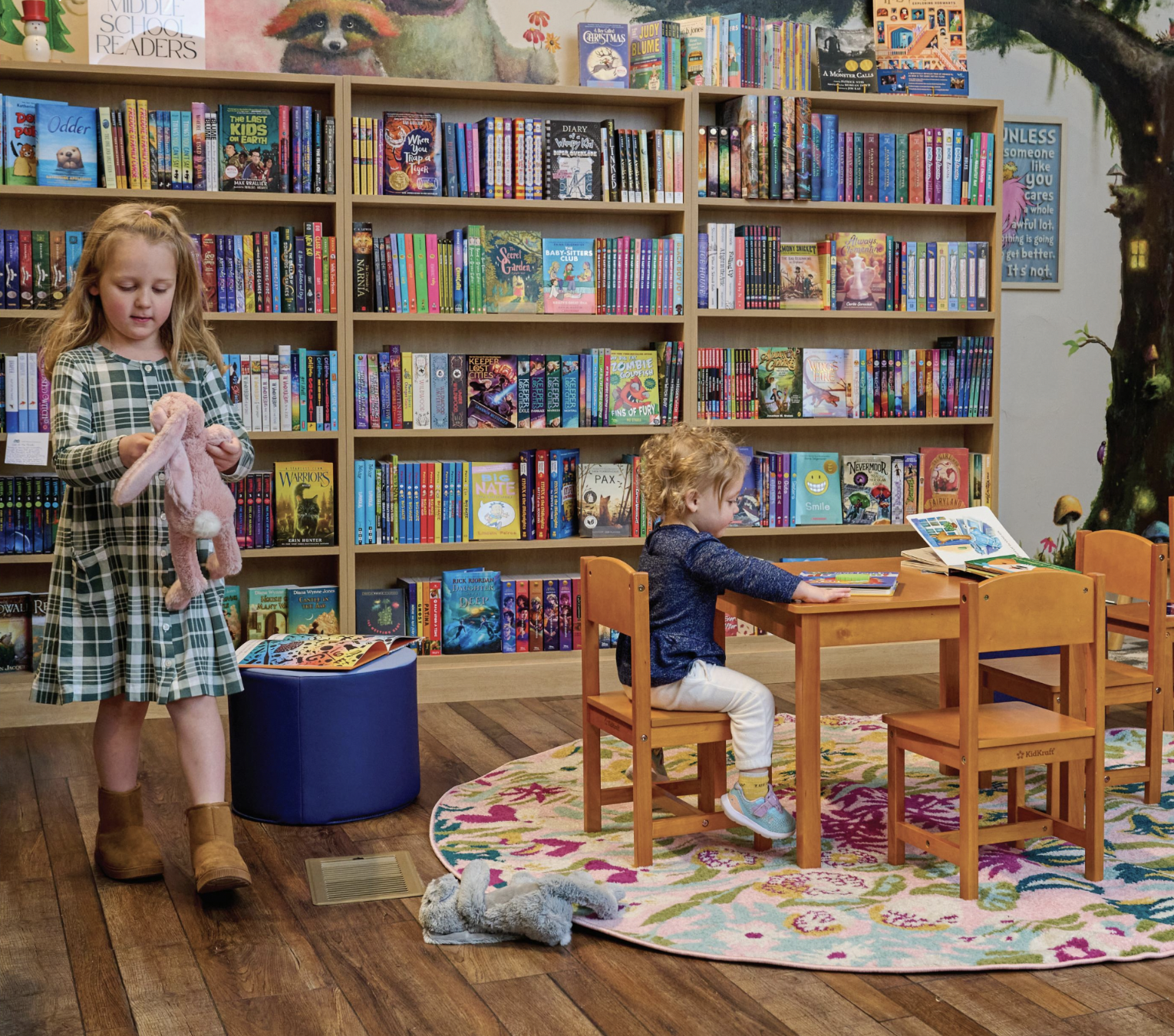 Rather than bury the children's section behind mountains of books meant for adults, The Bookery, in Columbia-Tusculum, places the most magical part of any bookstore front and center. Practically a third of the store is devoted exclusively to kids' literature, the space brought to life by a set of whimsical murals painted by North Carolina–based artist Scott Mills—owner Sierra Hollabaugh says she's still discovering woodland creatures hiding in the tree and poking out from behind the shelves.
Bring your little ones in for educational, interactive story time sessions with local authors like Julie Whitney, who reads her book Astra the Lonely Airplane in a pilot's uniform to teach kids about planes, and Mary Barry, who uses her If Zebras Ziplined as a lesson in phonics for elementary-aged learners.
The space itself is designed to grow with your child, beginning in the far corner with pop-up books for babies and toddlers and weaving around the room, running the gamut from Goodnight Moon all the way up to the middle-school-level Harry Potter and The Chronicles of Narnia. Parents, meanwhile, are free to browse for themselves while kiddos take advantage of the pint-sized furniture, floor-level bookshelves, and tiny, endlessly fun tunnel that acts as a portal from the real world into a literary wonderland where kids rule.
Facebook Comments