Root for the Reds and their young superstar talent, get your fill of Italian favorites, watch independent plays that are kinda weird (like you), see a dram-com about two neighbors, have an adventure at a new Kings Island fun zone, enjoy new works at the Bold Moves Festival, experience fine automobiles, sample from hundreds of craft beers, and enjoy opera and musical theatre tunes in Washington Park at these weekend events.
Cincinnati Reds vs. Los Angeles Dodgers
Bolstered by the hot debut of Elly de la Cruz this week and more rookie talent, the Reds have won eight of their last 12 games and look to wrap up their series against the Dodgers with a win. The Reds hit the road for St. Louis this weekend.
June 8, 12:35 pm, Great American Ball Park, 100 Joe Nuxhall Way, downtown
More than 120,000 visitors are expected to attend this annual celebration of Italian food and culture. Say buonasera to authentic Italian eats, live music, family games, and lots more fun on the riverfront all weekend.
June 8–11, Riverboat Row between Taylor-Southgate and Purple People bridges, Newport
It's kinda weird (like you). This year's festival of new and independent plays features 31 total productions from local and international artists. Plus, you can attend workshops, nightly themed gatherings in the Know Theatre's Underground Bar and Lounge, free shows, and more. Find the full lineup of shows and locations here.
June 8–17, multiple locations around Cincinnati
Ensemble Theatre presents Maytag Virgin
If good fences make good neighbors, what does a clothesline make? The regional premiere continues of this romantic dramedy about an unexpected connection between the "unflappable" Jack Key, who moves in next door to the "endearingly neurotic" Lizzy Nash.
June 8–17, 1127 Vine St., Over-the-Rhine
Cincinnati Ballet presents Bold Moves Festival
The Ballet concludes its current season with the second Bold Moves Festival featuring two weeks of two diverse programs. Enjoy pieces including the Ballet's resident choreographer Jennifer Archibald's SIT, Val Caniparoli's Ibsen's House, William Forsythe's In the middle, somewhat elevated, Annabelle Lopez Ochoa's Written and Forgotten, and Garrett Smith's Façades. The production also includes guest artist Compañía Irene Rodríguez.
June 9–18, Aronoff Center, 650 Walnut St., downtown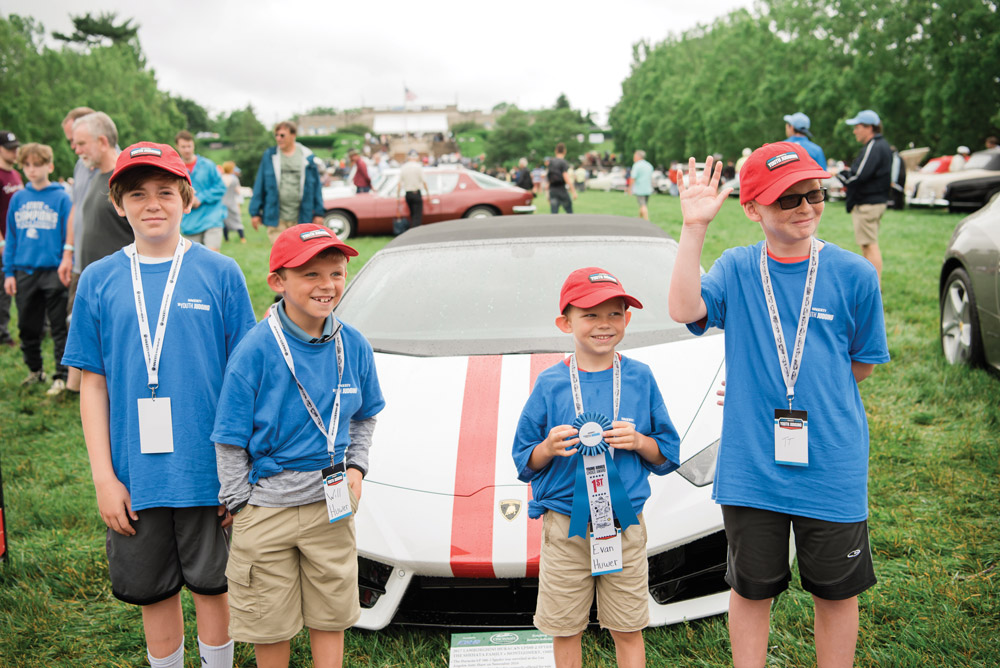 Cincinnati Concours d'Elegance
Feed your passion for fine automobiles at this 45th edition of vintage car rallies, competition, art, food, and conversation with experts and enthusiasts. This year's marque celebrates 75 years of Porsche with special display events to mark Corvette's 70th anniversary and 85 years of the VW Beetle. The Concours d'Elegance, featuring more than 200 cars and motorcycles, commences at 10 a.m. in Ault Park. You can find the full lineup of weekend events here.
June 10 & 11, multiple locations around Cincinnati
Adventure Port Opens at Kings Island
Feeling the call to adventure? Kings Island's mythical Adventure Port experience opens Saturday. Anchored by two rides, Sol Spin and Cargo Loco, you'll find ancient stone city vibes and the classic Adventure Express coaster with new theming enhancements and experiences. Plus, find in-theme wares at the Mercado and eats at Enrique's when you explore this new area of the park.
June 10, 9:30 am for season passholders, 10 am for general public, Kings Island, 6300 Kings Island Dr., Mason
The second annual festival of craft beer is coming to TQL Stadium to celebrate artisan brews and pro soccer. Dozens of breweries pouring hundreds of beers will descend on the stadium for the celebration, and concession stands serving hometown favorites like Skyline and Montgomery Inn will be open as well. If you got your early admission tickets, you'll even get to step onto the pitch in front of The Bailey. Cheers!
June 10, early admission at 12:30 or 6 pm; regular admission at 1:30 or 7 pm; TQL Stadium, 1400 Central Pkwy, West End
Enjoy a Cincinnati Opera production from the comfort of your lawn chair. This free outdoor concert features opera and musical theater favorites performed by the stars of the current season, the Cincinnati Opera Chorus, and the Cincinnati Symphony Orchestra. Stop by at 6 p.m. for a pre-show performance by the CSO's Brass Institute featuring opera-inspired brass selections from Wagner to Gershwin.
June 11, preshow at 6 pm; 7:30–9:30 pm, Washington Park, 1230 Elm St., Over-the-Rhine
Facebook Comments