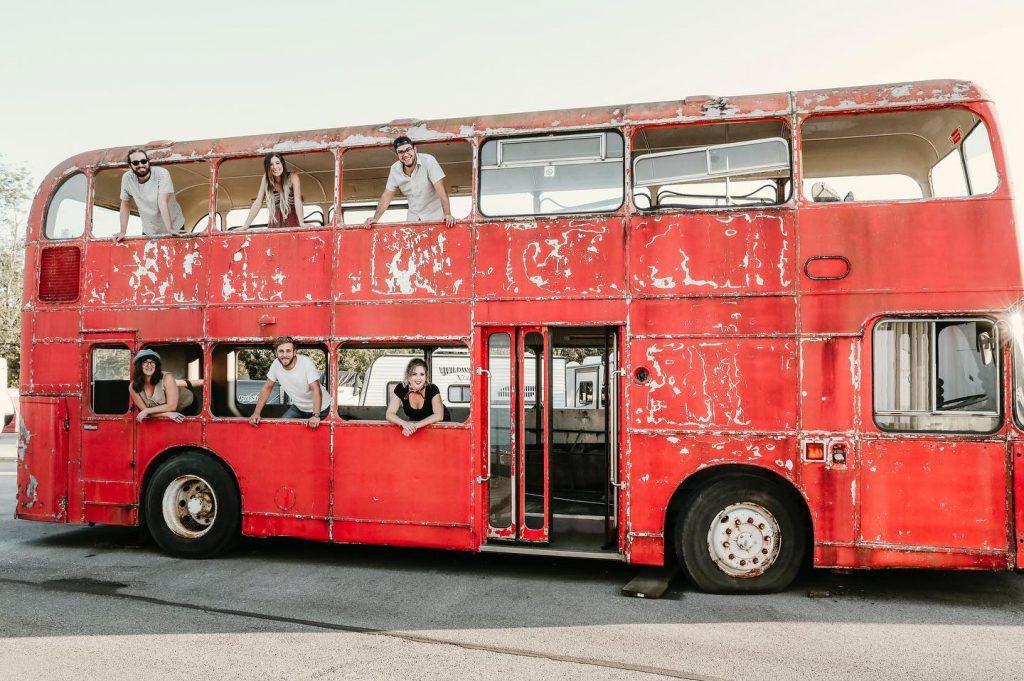 It all started with a red double-decker bus. Last September, Kelti and Tanner Ziese, owners of Bellevue's Coda Co., announced plans for Nomad, a café inside of a red 1976 double-decker bus. Inspired by a visit to the Double D's coffee bus in Asheville, North Carolina, and the infectious sense of community there, the Zieses wanted to bring that vibe home to their city. But if you've driven down Fairfield Avenue recently, you'll notice that Nomad's centerpiece is nowhere to be found. Kelti says that's because the planning and zoning hurdles created by old city codes have made it essentially impossible to operate out of a vehicle with low ceilings and narrow stairs. That leaves the couple's original plan of converting their double-decker into a late-night doughnut spot at a standstill.
While the Zeises haven't ruled out any possibilities for their once-in-a-lifetime find, the Nomad team—which includes friends and co-owners Ryan Thierauf and Kirstie Storer—has pressed on to create a place that brings the community together. Since opening over Labor Day weekend, the cafe has offered live entertainment (musicians, DJs, and comedians) whenever possible and highlighted local artists with a rotating gallery installation featuring new work each month. Plans are also underway to collaborate on events for yogis with Darkness Brewing. And the Zeises hope to link up with even more neighboring businesses in the future, pandemic permitting.
With evenings quickly getting colder, the Zieses have winterized the café's courtyard with heaters, complimentary blankets, and a fire pit. "We want our outdoor courtyard through this shutdown to be an extension of our living rooms," Tanner says. "We want to be a place where people can come and relax—safely, of course—and enjoy each other and our food and drinks."
Be sure to try Nomad's casual bites like tatchos (think loaded nachos but with tater tots) and music-inspired boozy milkshakes, like Strawberry Dreams Forever and Oreo Speedwagon. The doughnuts from the original plans for the café had their own set of complications, so you won't find them on the menu just yet.
Nomad will continue limited hours of operation until the weather warms back up in the spring. "Until then, we are going to have fun and continue to hold our heads high with the new normal," Tanner says.
225 Fairfield Ave., Bellevue, (859) 360-7134
Open Thursday through Saturday. Carryout available. Check the café's Instagram and Facebook pages for hour updates and menu changes.
Facebook Comments