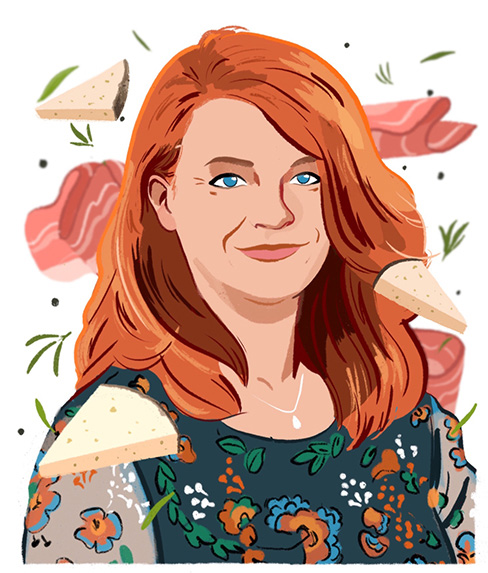 After closing the restaurant's O'Bryonville location in 2016 and relocating to Charleston, South Carolina, for two years, this restaurateur is happy to return to Cincinnati for her next chapter.
What happened to get you to bring Enoteca Emilia back?
This opportunity was brought to me by JoAnne Serdar of Entertainment Properties. I had been in Charleston a couple of years, and she reached out to me [and said] that there was a [development] in Loveland that was looking for another Italian restaurant, and [she] thought that because my restaurant had the reputation it could be a good fit.
Why Loveland?
I love the area. I love the outdoor focus—there's the river, there's the biking—and that's what I always enjoyed about Loveland. It's just such a cozy hamlet in Cincinnati…. I didn't really know the development that was going on in Loveland…and I was amazed at how it's become not just a recreation area but an entertainment area.
What can diners expect?
We are replicating [the original] Enoteca Emilia. About 80 percent of the menu is what we've always had, like our Bolognese, pizza, salumi, and formaggi boards. And 20 percent is seasonal and specials.
Brittany Blodgett, my last chef at Enoteca Emilia, is back on the team. As are both my former sous chef and assistant general manager…so we've got a team of people who worked in the O'Bryonville location. I'm very confident in this team [and that] we're going to roll it out strong.
How does the new location differ?
The original in O'Bryonville was in an 1864 coach house. This is brand new construction, so the challenge is to bring in the warmth and the coziness of that location, but we're expressing it in a very different way.
You've been living in Charleston for the past two years. Have you incorporated any influences into Enoteca Emilia from your time spent living there?
What inspired me about Charleston was not so much what I could bring to the cuisine, but their culinary scene is on fire. It inspired me to continue to do what I love, and that's make restaurants. It was a great experience but as far as Enoteca Emilia goes, I think we're going to keep on keeping on. I don't like to fix things that aren't broken.
What have you learned since closing in 2016?
More recently what I've learned was that the product and the concept still have opportunities, and that's very rewarding. I never thought I'd be coming back to Cincinnati and people would still be interested in this. I've learned to keep doing what I did well.
What are you looking forward to with this new chapter?
I'm really looking forward to this management team that I'm working with. It's just really solid people, and what they bring to be able to replicate this in a consistent, quality manner, it's just huge. It's like the band getting back together. I've been fortunate so many of my guests from O'Bryonville are reaching out. I'm so looking forward to pulling off the hospitality that we were known for, and seeing all the guests I used to see at my restaurant. That's what I'm really looking forward to.
Enoteca Emilia, 110 S. Second St., Loveland

Facebook Comments