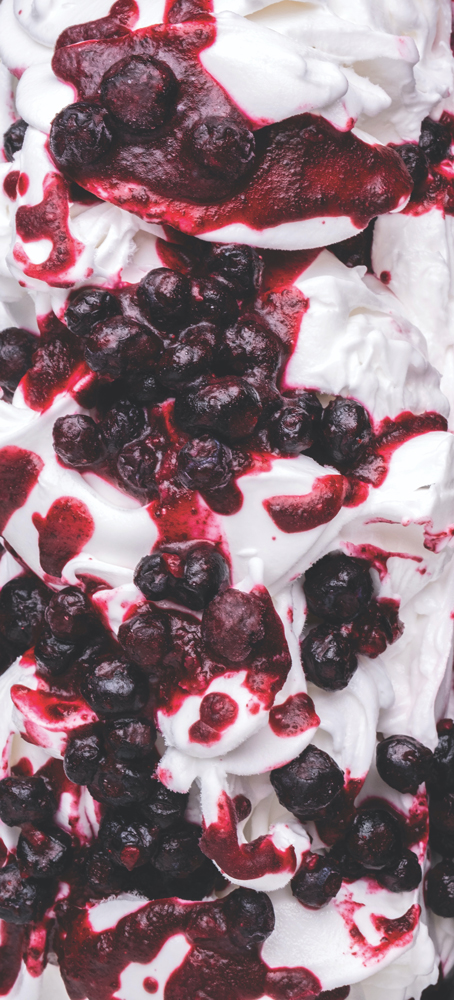 Whether you're lactose intolerant, vegan, or choosing to skip dairy for other reasons, you still need sweet frozen treats. These four yummies can satisfy any tummies, so check them out.
WHIPTY-DO
Pineapple Dole Whip
Fear not, soft serve fanatics: There's dairy-free hope for you. Dole Whip, the Disneyland classic that has inspired something of a cult following, lives on at Whipty-Do. While flavors rotate during creamy whip season, you simply can't go wrong with the original pineapple.
HELLO HONEY
Banana Cookies & Cream
The small-batch banana honeycomb ice cream is a wildly popular choice at this downtown parlor, but vegans don't have to settle. A scoop of Hello Honey's dairy-free banana cookies and cream is just as rich and creamy as its traditional counterparts.
SIMPLY ROLLED
Vegan Dark Chocolate Base
Next time you're at this Thai-inspired OTR parlor, start with the vegan dark chocolate base—a rich concoction of cocoa, cashew, and coconut cream—then load up with all the fruity toppings your heart desires. Or smother it with Oreo crumbles. We won't judge.
BUONA TERRA
Lemon Blueberry Sorbetto
This Italian dessert, dairy-free by nature, is chock full of fresh fruits and juices. Buona Terra's sorbetto offerings rotate based on seasonal fruit options, but the lemon blueberry is a crowd favorite, packing a sweet, fat-free punch that's perfect for a hot summer day.
Facebook Comments