5706 Onondago Ave., Kennedy Heights, $499,000
Mid-Century Modern homes are easy to spot: clean lines, built-ins, and natural materials, all in the service of radical functionality. And yet conformity is not the point: Many designs are also highly customized, built to spec for the people living there.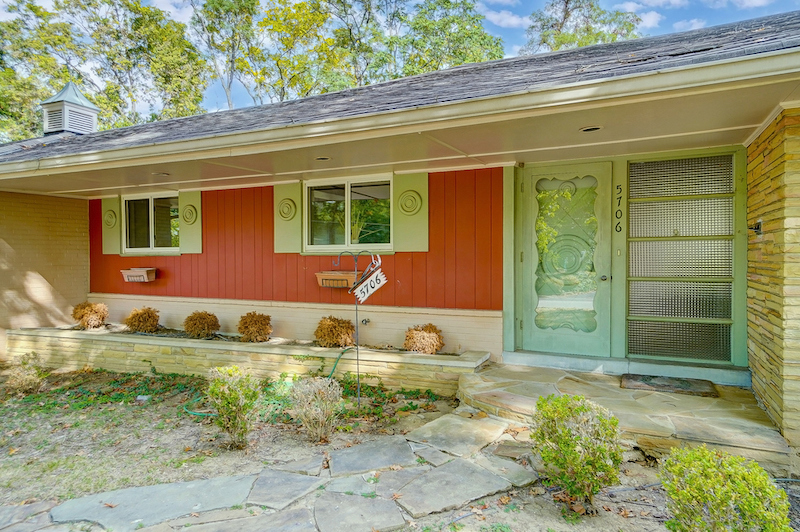 This sprawling Kennedy Heights home represents that trend with its bespoke front door, double-fluted glass windows, wooden shutters, and curved entryway tiled in colorful ceramic (complete with built-in planter). Custom-designed in 1951 by Mid-Century Modern architect Edmund Hare as his own residence, the 4,100-square-foot ranch sits near the edge of the 66-acre Daniel Drake Park.
Inside you'll find a stone fireplace set right in the middle of the open plan living room (Hare repeated the feature in the finished basement, which also boasts a huge bar). There's a double-wide picture window that affords leafy views unique to a city address. And those custom windows out front are repeated in room-dividing doors.
The bathrooms are not for the bland of heart: original pink-on-pink plus mint green tiling for one and cherry red for the other. The kitchen is tame in comparison, updated enough to fit contemporary tastes but still in keeping with the home's overall style.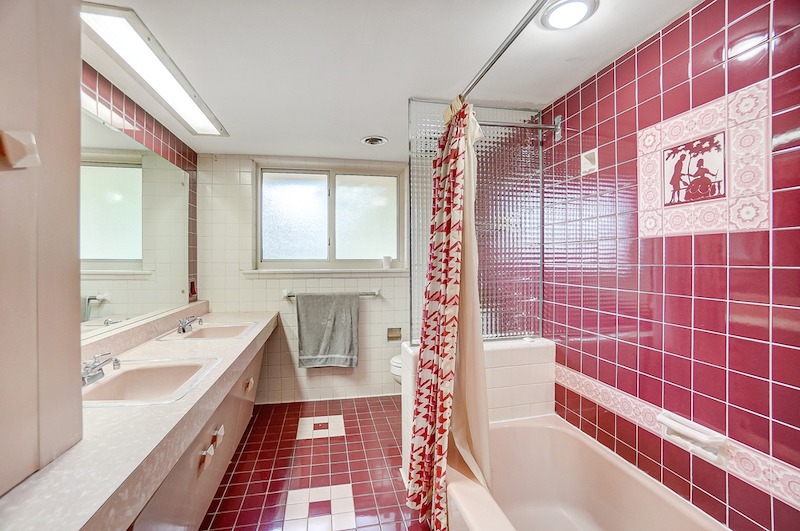 Outside, the corner lot is dotted with mature oak trees and the back lawn–impressively scaled for a city property–slopes down towards the park.
This blend of styles–both simple and grand, domestic and natural–was a new concept in the 1950s, reforming the Victorian excess of the first half of the 20th century. Perhaps the most fitting feature of this home is the back veranda, a shady perch where you can take in the view just steps from your customized kingdom.
See more photos of this home below:
Facebook Comments
---