Cincinnati native Mike Twombly is a heavy hitter in the Mt. Adams hospitality industry. He fearlessly leads Hi-Fi Cincy, a vinyl records-themed lounge and cocktail bar, as well as Lofi, a downstairs club that hones in on the younger generation with more revelry. This month, Twombly opened the doors to his newest cocktail bar, Flora & Flair, focused on the dream-like nostalgia of the 1980s, Miami Vice, and a secret garden.
Twombly started his foray into cool clubs at a young age. "I worked with the fantastic and knowledgeable Mr. Walter Brown of the Blind Lemon," says Twombly. "He taught me the true fundamentals of our industry, and after learning from a great mentor I continued on to build and operate some of the most enjoyable and memorable venues in Cincinnati, from Longworth's to Ghost Baby."
As Twombly continued in the hospitality industry and his passion for bringing together a community grew, he opened Hi-Fi and Lofi on Pavilion Street. "Mt. Adams has always been a special place for me—the community is close knit, and we all celebrate our little community on The Hill with its little traditions and quirks," says Twombly. "I created Hi-Fi and Lofi with the idea of creating a space to help people in our community connect and socialize with music from across generations through vinyl."
And the results have exceeded Twombly's expectations. Now open Tuesday through Saturday, the upstairs bar has a different attraction for its patrons each night ranging from karaoke and live music hangouts to trivia and comedy shows. Down in the basement, Lofi hosts local DJs and drag shows on the weekends.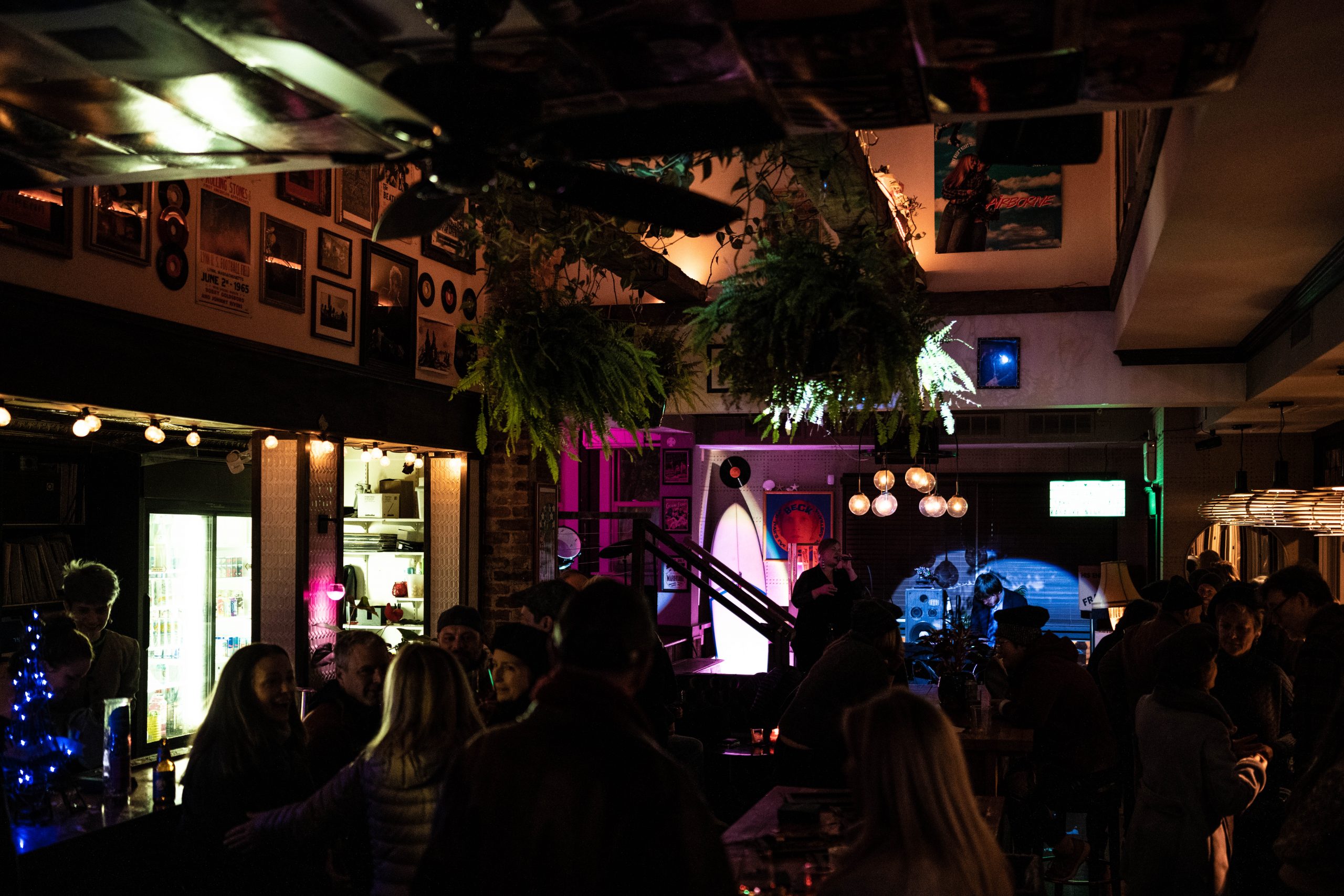 The variety of events hosted at Hi-Fi and Lofi go hand in hand with the variety in their cocktail menu. Featuring a range of craft cocktails such as "Highway to Hell." With aged run, cacao, banana and a favorably spicy hellfire finish, and "Penny Layne," with blueberry, gin, and sparkling wine.
Based on the successes of Hi-Fi and Lofi, Flora & Flair is expected to bring the heat and follow in the footsteps of its sister locations when it opens this weekend. The new bar comes on the heels of Philanthropub, another of Twombly's Mt. Adams establishments offering a perfect place for a quick drink and a high-energy environment while giving back to charitable causes.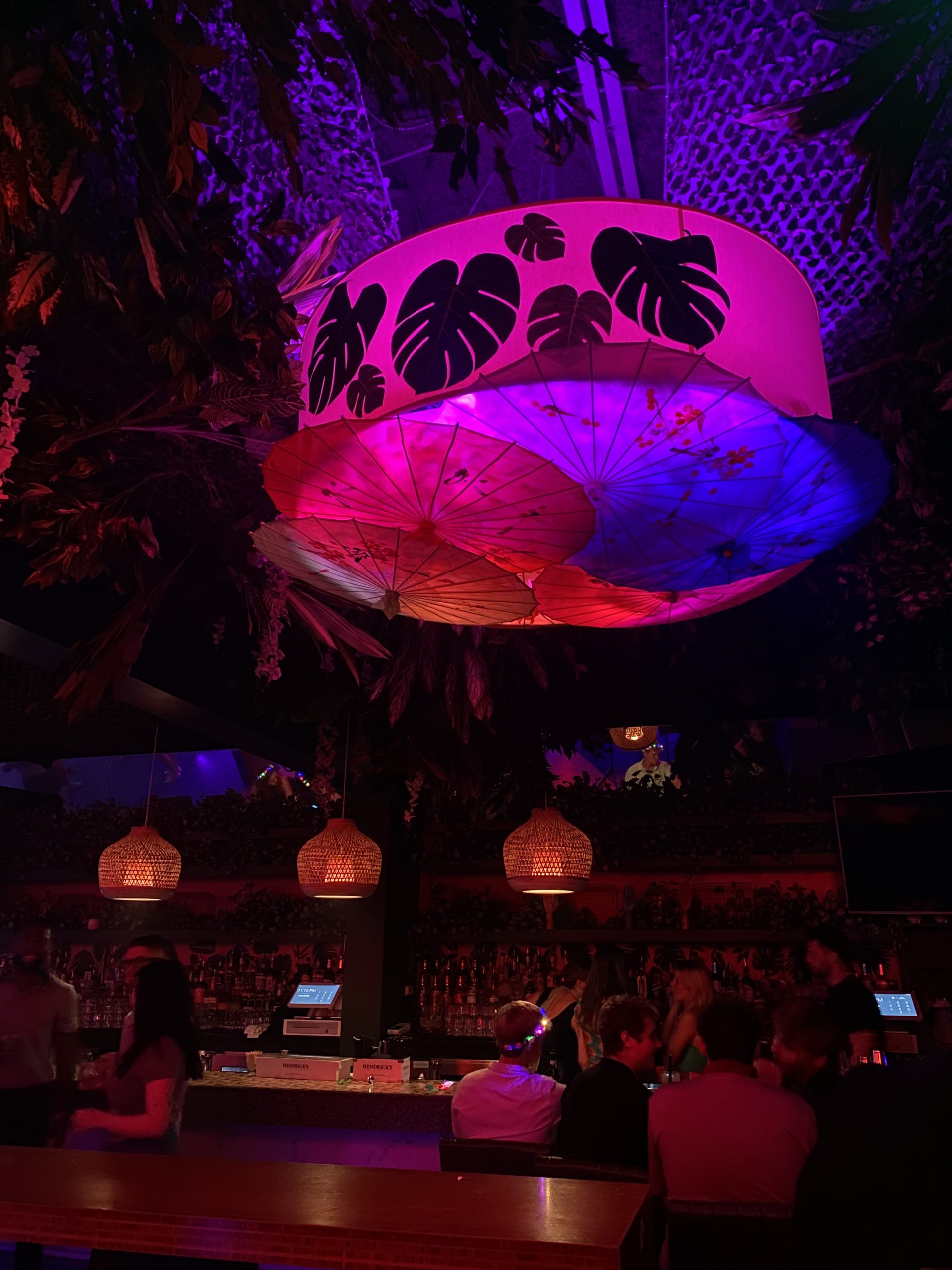 Along with the elevated atmosphere, Twombly and his team have also elevated their cocktail menu. "'Fuchsia Fantasy', is an alluringly bright cocktail that offers as much in flavor as it does in visual appeal, and 'AquaWoman', a smooth and easy drinking cocktail that will delight and surprise the tastebuds," says Flora & Flair team member McKayla Swindell.
Twombly also plans to use Flora & Flair to build on a legacy and create a safe and enjoyable space for all patrons with the fun energy, beauty, abstract art, and cocktails that give us all the neon vibes of the 80's. Like Philanthropub, Flora & Flair will also donate proceeds to The Ronald McDonald House and Women Helping Women.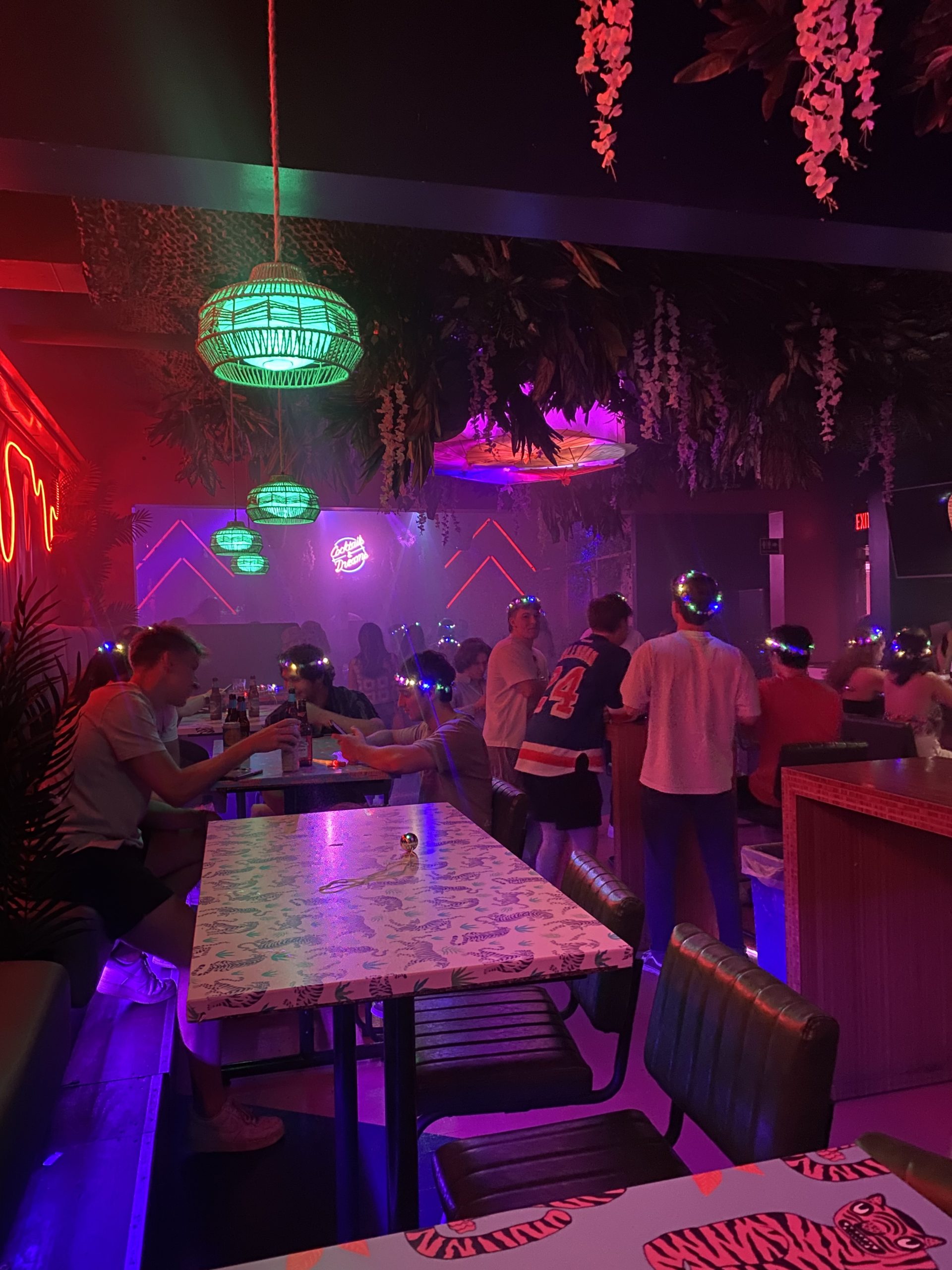 "We want our patrons to know that when you walk through our doors, you are a part of a small, welcoming community that focuses on inclusion in a space that provides craft cocktails, vinyl records, local musicians, and programming that provides a wide variety of things to do," says Twombly.
Flora & Flair, 1101 St. Gregory St., Mt. Adams, info@floraflaircincy.com
Facebook Comments