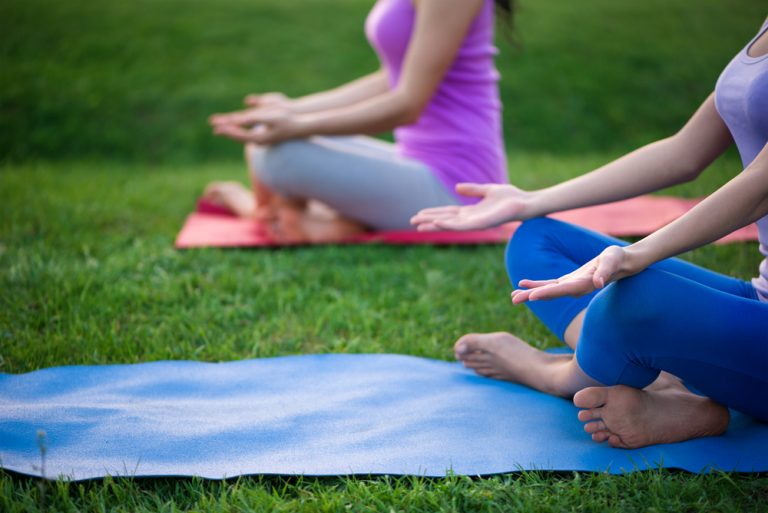 Photo: Shutterstock
It's hot, but you don't want to spend your entire summer indoors, do you? Yoga en plein air is a pretty chill solution. Strike a tree pose (amidst actual trees) at an outdoor yoga class.
1. Washington Park
Decompress from the workday on Tuesday, July 19 with a 6 p.m. vinyasa class led by the yogis at The Yoga Bar.
2. Washington Park
The Yoga Bar instructors return Wednesday, July 20 at 10 a.m. for a kid's class.
3. Ault Park
Yoga teacher Brittany Venci leads this gentle flow class suitable for beginners and enthusiasts from July 25–29. Register at nkynutritionandwellness.com/shop or (859) 414-6903. Space is limited.
4. Sharon Woods
New to yoga? Ease in with Yoga Stretch at Sharon Woods on July 28 from 7–8 p.m. Sharon Woods summertime Thursday yoga series is co-sponsored with YMCA of Greater Cincinnati.
5. Summit Park
Instructor Stacey Shirley guides the asanas Wednesdays at 5:30 p.m.
Facebook Comments