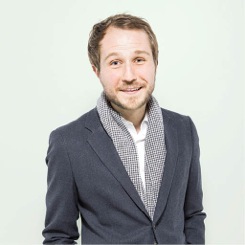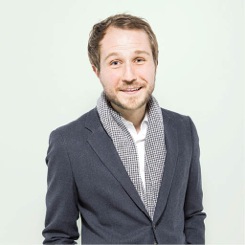 How does your style play out in the classroom? The kids used to ask me "Are you getting married today?" It's a self-respect thing. I have respect for the institution—for education and being professional. I can display my character, my work ethic, and my creativity through my dress. I look back to old films and photographs of men in soup lines in full suits, wanting to strive for more.
You were fashion director of A&H digital magazine for awhile, right? Yes. A trip to Italy with my father in 2007 got me into fashion and writing. I was floored by the Italians' impeccable appreciation for oneself as a canvas, and how these men and women of all ages, sizes, classes, and demographics carried themselves—and lived! It was my first real understanding of living life. I came back to Cincinnati and started reading blogs. I saved money to make trips to New York City for trade shows and met guys in the menswear community.
We're pretty far from Italy. Where do you go to get the look you want? Locally, the tailor Mike Trotta. It's old style—shirt and tie—and all about fit. I also look to designers like Carlos Castillo and Thom Browne. Browne's shrunken suits have a Japanese appeal, a twist on Americana. It's like the Mad Men look with a pinch more tailoring.
Do you see your passion for menswear as similar to your passion for teaching kids? I've always had a creative edge to what I do, a different way of doing and thinking. I truly enjoy putting on a shirt and tie. It's become somewhat second nature—a second skin. I don't know if I would've gotten into style, frankly, without Italy as that spark. But I've been working with kids as long as I can remember.
Originally published in the March 2015 issue.
Photograph by Annette Navarro.
Facebook Comments