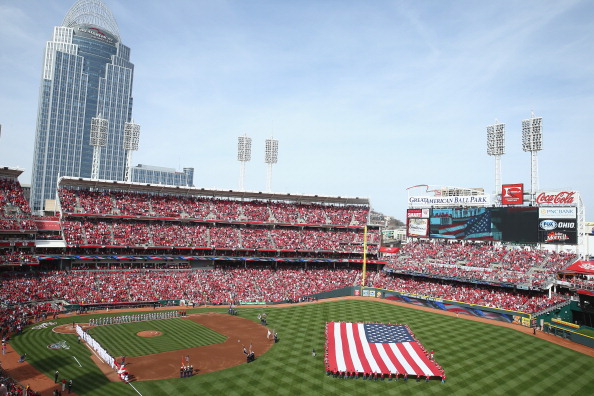 The Reds lost to the rival St. Louis Cardinals on Opening Day yesterday by a score of 1-0, managing a total of only three hits.
The lack of offense can be attributed largely to Cardinals pitcher Adam Wainwright, who threw seven scoreless innings and stuck out nine. This is the same Adam Wainwright who had an ERA of 2.94 last year and a WHIP of 1.07. The same Adam Wainwright who was a 2013 All-Star, Gold Glove winner, Cy Young runner-up, and ace of an NL pennant-winning staff.
So what's wrong with the Reds?
On the season, they've allowed one more run (1) than runs scored (0), and they're a game out of first place in the division. There are 161 games remaining. It's 74 and sunny today in Cincinnati, and they play again tomorrow.
So what's wrong with the Reds?
—
Facebook Comments