In Cincinnati this summer, two things are painfully obvious: Great American Ball Park is hosting the 2015 MLB All-Star Game, and the Reds really want Todd Frazier to start at third base. Like, REALLY want him to start.
All-Star Game voting ends tonight at 11:59 pm EST. As most of you probably know, the game's starters are decided by a fan vote—the player with the most votes at each position in each league gets the nod. In the most recent update released by Major League Baseball this past Monday, Todd Frazier had crept within 63,000 votes of St. Louis's Matt Carpenter at third base for the National League. It's a fittingly tight race for two of the game's top players at their position, particularly Frazier, who is having by far the best season of his career and is among the league leaders in a number of offensive categories. But those 63,000 votes are only part of the story. On May 27, Frazier was in third place among NL third basemen, nearly 690,000 votes out of first; on June 2, he was more than 1.3 million votes behind; on June 9, his deficit surpassed 2 million; and by June 16, Frazier had fallen more than 2.5 million votes behind the starting spot, Carpenter's victory all but guaranteed. That's when the Reds PR department—and through sheer force, the city of Cincinnati—mobilized, circling the online-voting-wagons as if their jobs (and livelihoods) depended on it: #VoteFrazier or die.
On June 17, the unofficial campaign to have Todd Frazier start the All-Star Game was thrust upon the public far and wide, commencing with the Reds website creating a collage of Frazier's face and branding anything and everything with #VoteFrazier—a hashtag that would soon be ubiquitous across the Greater Cincinnati Area. The reasons for this push are self-evident: Aside from the fact that Frazier's performance this season is more than All-Star worthy, the game is here in town for the first time since 1988. It's been well documented on this blog and elsewhere that the team has had a rough first half, and that a second-half "fire sale" is the most likely conclusion. The team wanting Frazier to start the game, as a celebration of his fantastic season, in his home park—it's far from a ridiculous plea. But the Reds PR Illuminati (one of the best in sports, for what it's worth) also knew that merely wanting it wasn't going to be enough. So they enacted the previously mentioned guerrilla hashtag warfare, turning their website and Twitter and Instagram feeds into a constant stream of #VoteFrazier propaganda, even using Frazier's (completely adorable) infant son to garner votes.
The team went to the zoo, aquarium, and other businesses around town to promote their star—you can't drive a mile in this city without seeing #VoteFrazier in your peripheral vision. They encouraged fans to print out their own signs. They hosted a #VoteFrazier lunch. They hitched his wagon to Mike Trout's star in the name of New Jersey solidarity. Frazier himself was not shy about stating his own case. Fans can vote online up to 35 times with a single email address, and the Reds organization made sure you knew about it (though I've been unable to confirm rumors that they trudged through the remote jungles of the Pitcairn Island in the South Pacific with smart phones and #VoteFraizer T-shirts).
The local media got involved, with blogs (including this one) and TV stations lending support. The Cincinnati Enquirer became a brochure for Frazier's candidacy in print and online—everything from asking for fan feedback to penning a Sunday editorial column about why he deserves our vote(s). Beat writer C. Trent Rosecrans stated that Frazier had "earned" the right to start—which is an admittedly odd claim to make in a fan-voting popularity contest. Columnist Paul Daugherty wrote an article titled "Vote for Frazier, as much as possible" in which he offered his company email address to the public for voting use, and suggested fans create their own dummy accounts as well. "Either way, you'll get to vote your preference," Daugherty stated, tongue partially in cheek, "if not necessarily your conscience."
Basically, we have been implored to vote in every way short of physical assault, and not without results. By June 23, Frazier was in second place and only 1.2 million votes behind Carpenter, followed by Monday's surprising announcement that he trailed by less than 63k; in fewer than two weeks time, Frazier's gap was slashed by more than 2 million. (For those of you interested in conspiracy theories, our fellow Nuxhall Way editor Adam Flango discovered some interesting similarities in the voting progress made by Frazier and a few of his teammates.)
| | | | |
| --- | --- | --- | --- |
|   | Votes on 6/23 | Votes on 6/29 | Percent added |
| Todd Frazier | 4,308,446 | 6,189,347 | 43.7% |
| Jay Bruce | 1,679,987 | 2,397,019 | 42.7% |
| Brandon Phillips | 2,114,569 | 3,040,165 | 43.8% |
| Joey Votto | 2,476,879 | 3,566,216 | 44.0% |
But whether or not you believe Bob Castellini was hanging around MLB's grassy knoll, and as excessive as this whole voting campaign has felt (at least to me), I get it—it's the All-Star Game, and it's in our city. It's ridiculous to say that a player "deserves" or "earned" the right to have more fans vote for him than someone else, but the popularity-contest format also makes it impossible to cheapen or ruin the integrity of the game. In other words, if the Reds PR team is that determined to get Frazier into the starting lineup—if they foresaw their destiny in the flickering flames of Melisandre's fire—then go for it, by any means necessary.
And you know what? It worked, at least to some degree. I can't tell you the last season in which I voted for the All-Star Game, but this morning, before posting this, I went online and cast my ballot for Todd Frazier (and, full disclose, Ivan DeJesus Jr.). Through some combination of hometown pride, fandom, exploitation, guilt, annoyance, subliminal messages, and hypnotic drugs released through the water supply, the Cincinnati Reds got me to #VoteFrazier. I don't know whether it will be enough, if he'll ultimately surpass Carpenter in one of the greatest upset victories of our time. I truly, genuinely hope he does.
But either way, it won't be for lack of trying.

Update, 7/6: It worked.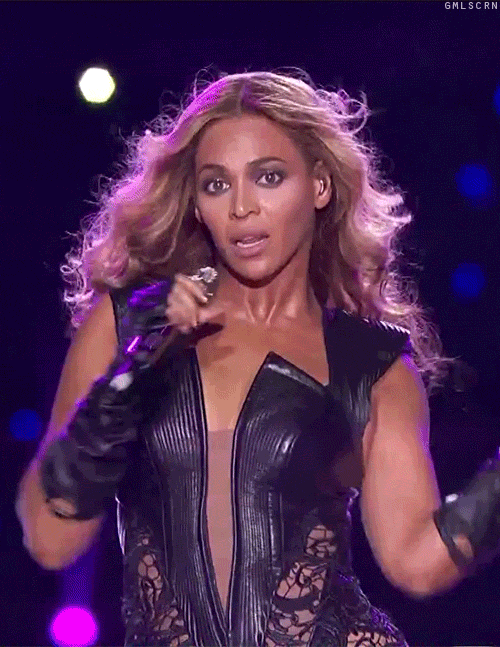 —
Justin Williams is an associate editor at
Cincinnati Magazine
. You can follow him on Twitter at @Williams_Justin.
Facebook Comments