Art and antiques are the vernacular when it comes to the design language of this 1937 Indian Hill house, which began its life as a Tudor-style hunting lodge. Its rustic, Old Country elegance turns quirky at will, with unexpected steps, alcoves, and passageways—even a wide catwalk outside the children's bedrooms that overlooks the great room.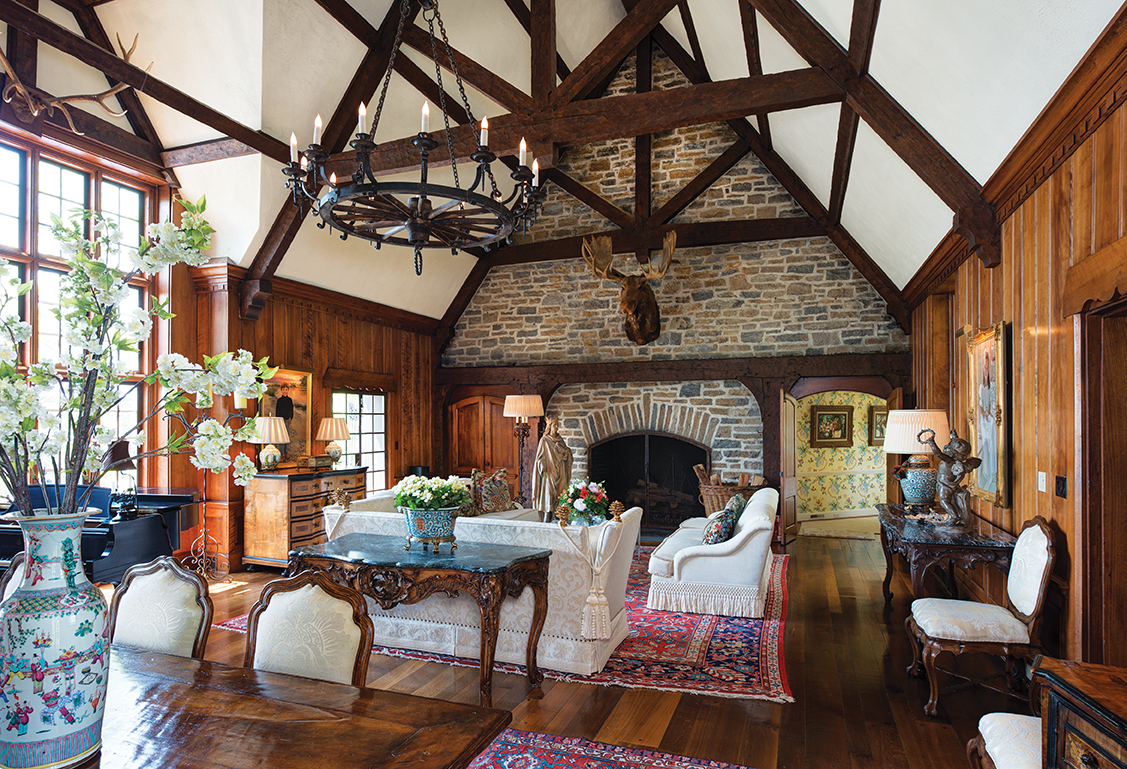 Exceptionally large interior spaces offered a challenge. Project designer Doug Greiwe, ASID, of Greiwe Interiors met the task head on by carving out dedicated spaces, such as a dining area, as well as creating a style that still held the charm of the home's original era in a formal, yet slightly relaxed, way.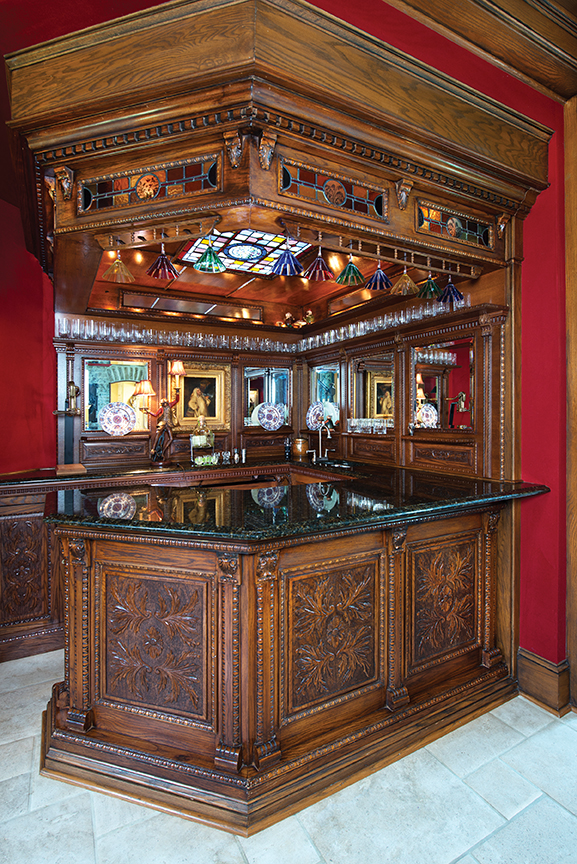 Greiwe and the client conveyed that style through a collection of vintage and antique pieces from around the globe. "Along with a few whimsical touches, we were able to create our vision for the family home," he explains.
Years of travel and seeking out distinctive work by expert artisans uncovered furniture, art, and accessories. On a buying trip to southern France, Greiwe and his client discovered an early 18th century hand-carved buffet offered by a 90-year-old dealer who was selling off beloved family heirlooms. On another trip, the client found a fabulous multi-colored tribal door in Istanbul, which was made into a coffee table for the family room. Therein lies the primary secret of successful traditional design—take your time to wait for the right pieces to show up, and let them serve as meaningful reminders of life's experiences.
"Be unpredictable," Greiwe adds. "Don't be afraid to be eclectic. Select interesting and beautifully designed pieces that will patina nicely over time. A well-designed room should be accomplished gradually with a sensitivity to design, scale, and proportion."
Originally published in Cincinnati Home 2015.
Facebook Comments