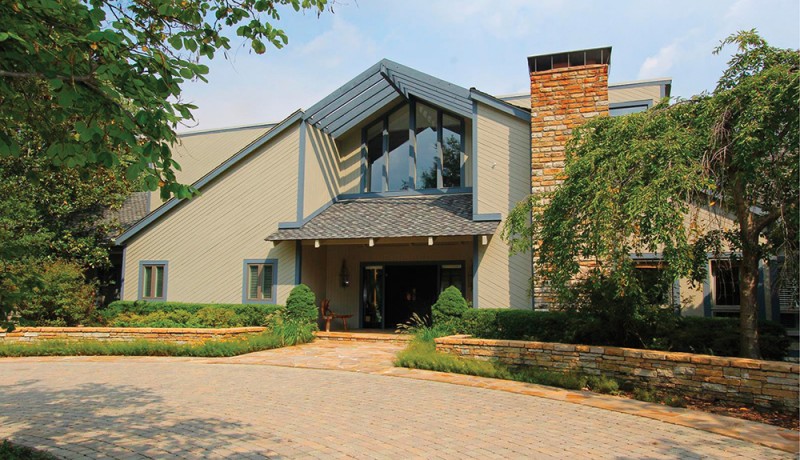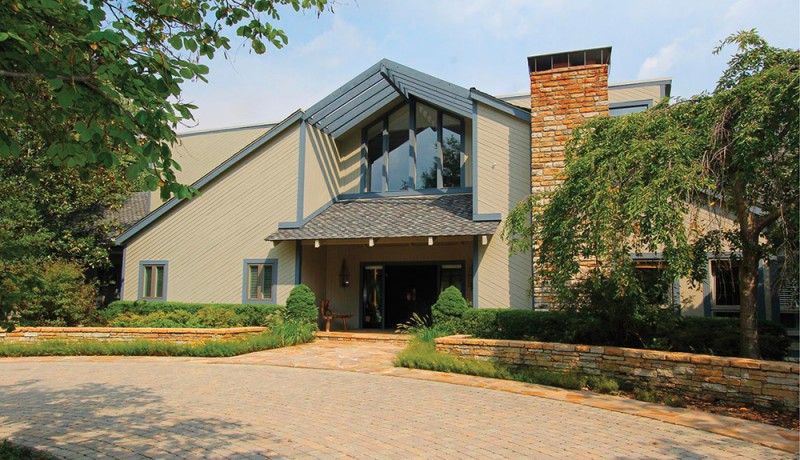 When developer Mike Zicka bought this five-acre Indian Hill lot for himself in 1979, he paid just over $200,000. "People thought I was nuts," he says. "It made the newspaper. It was the most anyone had ever paid for a lot in greater Cincinnati." Fast forward to today. Zicka has long since moved on (the wood-clad contemporary home he built here in 1981 is now on its third owner) and the entire estate—tennis courts, in-ground pool, hot tub, pond, and all—could easily be called a bargain in these parts, on the market for $1.99 million.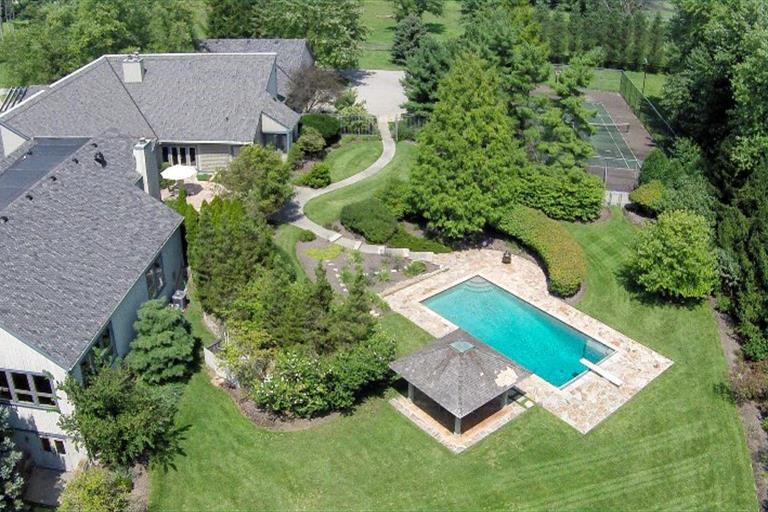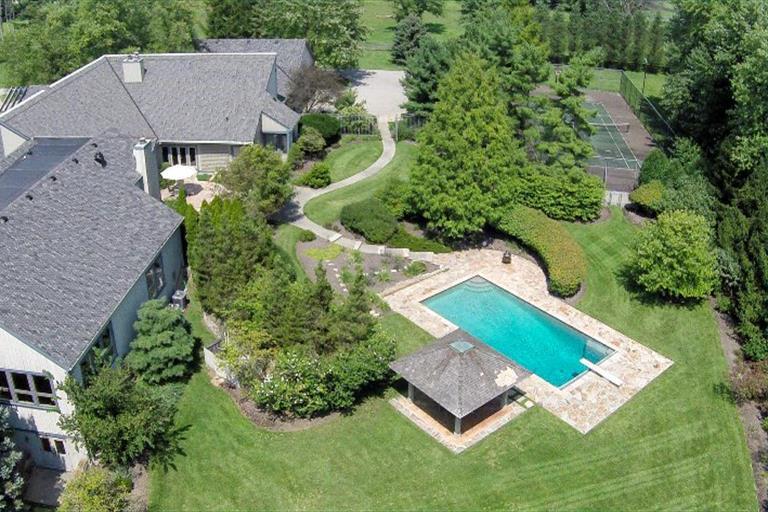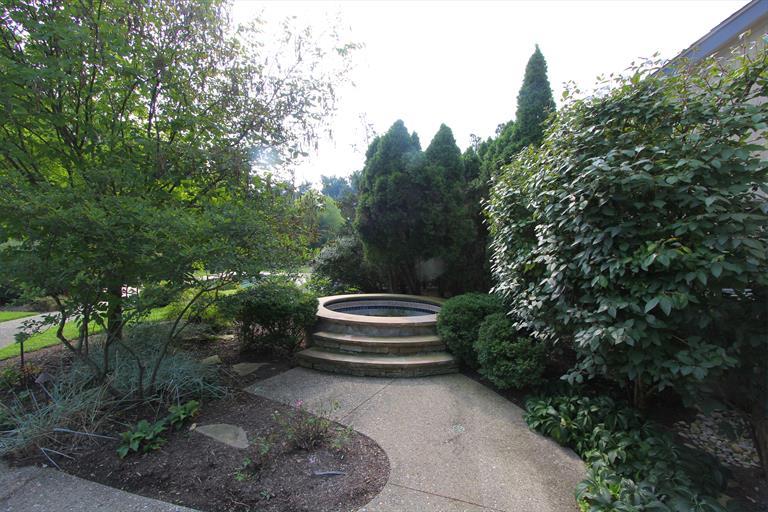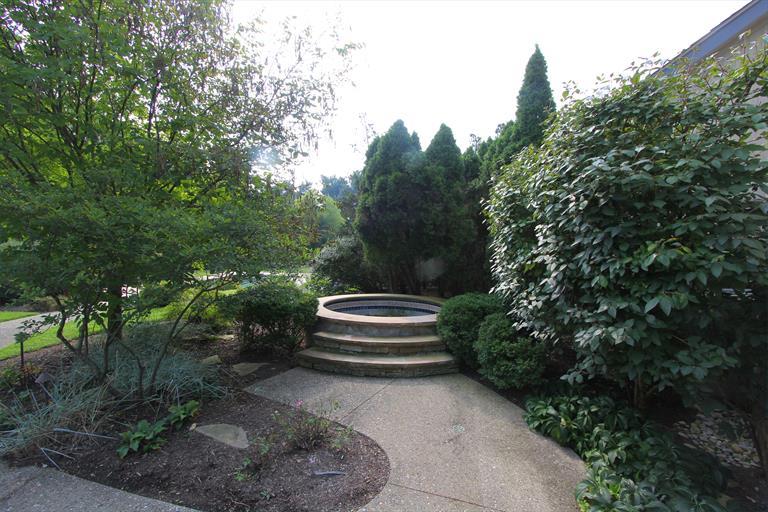 Some things have stayed the same, others have changed. The carved wood Aztec-style front doors Zicka purchased from Arizona are still there. The original jungle-themed etched glass wall still greets visitors at the front entry, too, but the indoor planting bed it once surrounded, complete with water feature and tropical plants ("I even got bananas to grow in a tree there," says Zicka) has been filled in and carpeted over.
The second owner also tacked a little something extra on to the home's original footprint: a sizable addition including a new master suite, glass-walled workout/observation room (currently used as an office), and an authentic half-court gymnasium, complete with basketball hoop, shiny wooden floors, and blue mats on the walls. Just like you remember from school, minus the sweaty smell.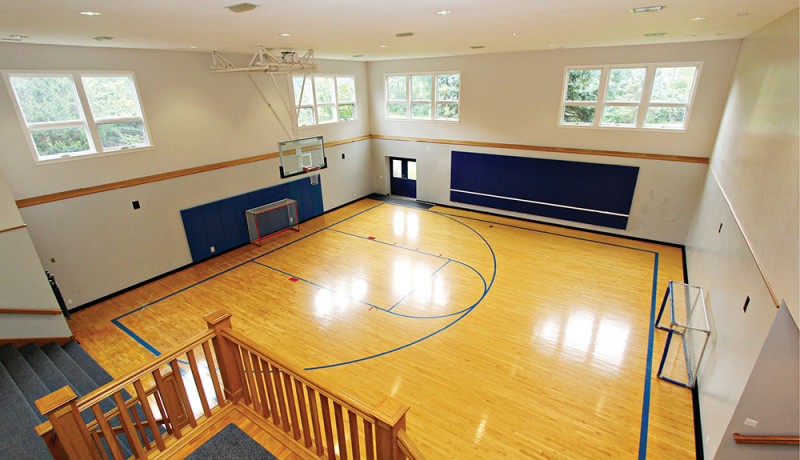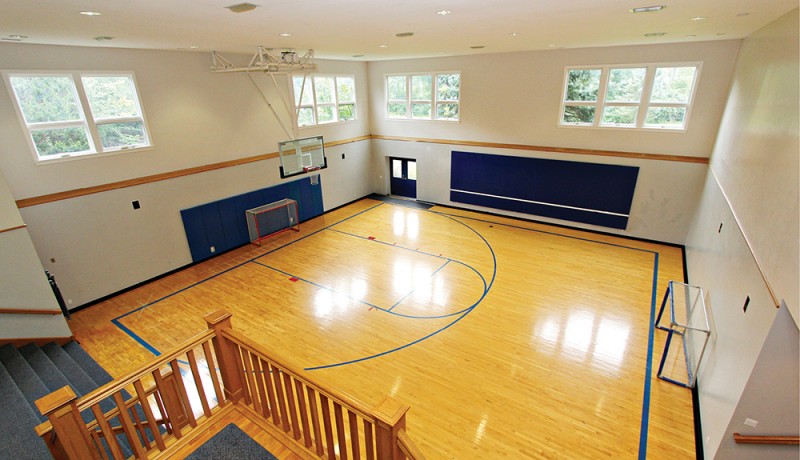 Adjoining the gym is an au-pair-style suite (with full bath) and a sprawling finished rec room equipped with full-sized Ping-Pong, pool, and air hockey tables, plus a jukebox, stand-up video game consoles, and a full bar with mini-kitchen. There's a home theater and a wine cellar, too.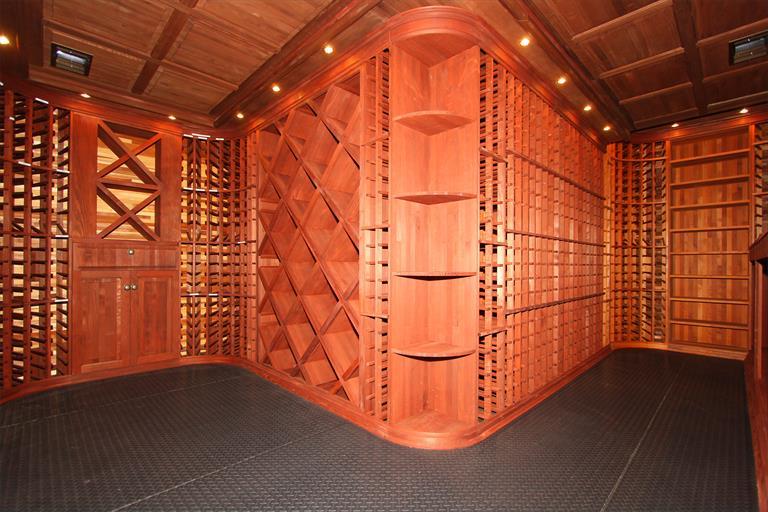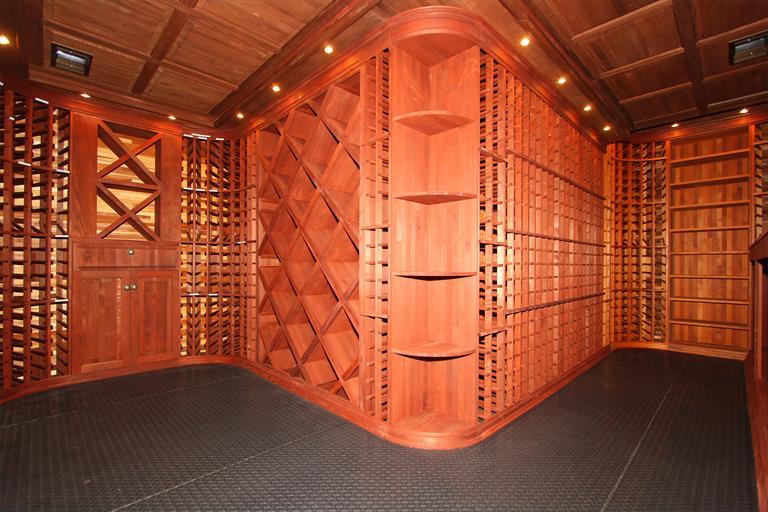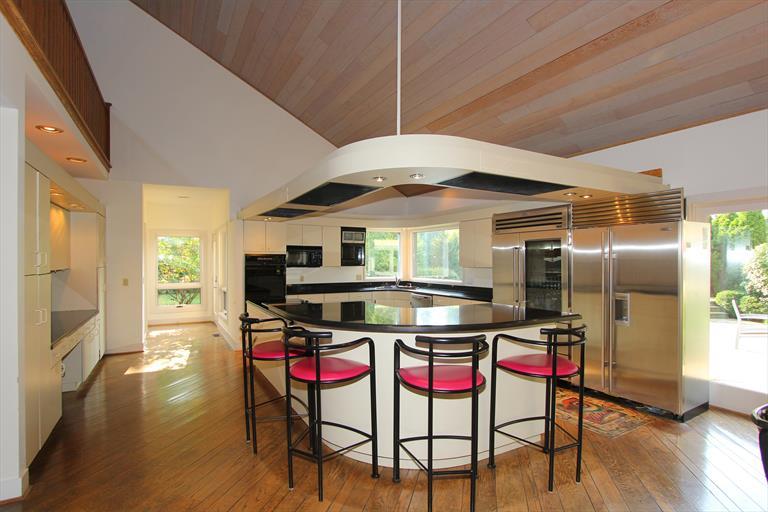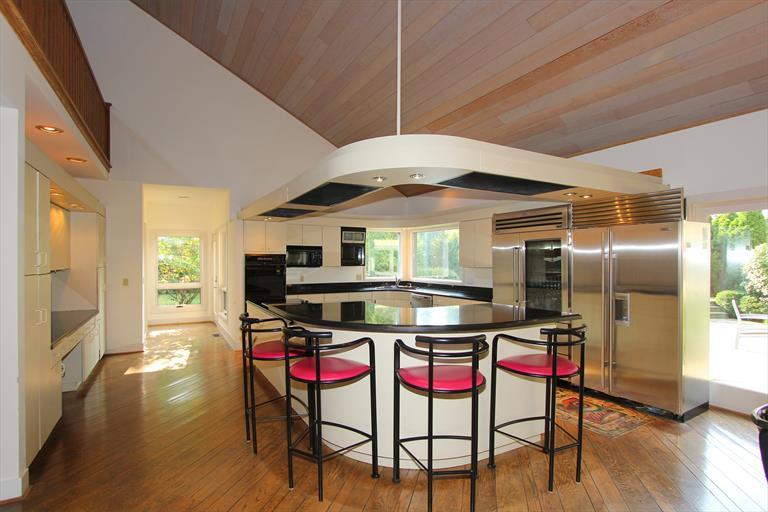 At one point during Zicka's tenure there was even a helicopter pad on the property and the front yard was fenced in so his daughter's horse could roam free. Add up all those amenities, present and past, and it's fair to say this home pretty much embodies "resort-style living."
Facebook Comments