515 Manhattan Blvd., Manhattan Harbour, Dayton, Kentucky, $1,295,000
When developer Dave Imboden graduated from Miami University in 1977 and moved back home, he was hit with a hefty bill—from his mother. "She slipped a note under my door saying I owed her $5 a day in rent," he says. The financial reality prompted him to buy his first home on Point Pleasant Ridge in Hebron. "I paid $5,000," says Imboden, "and I sold it a year later for $19,900." The real estate bug had bit.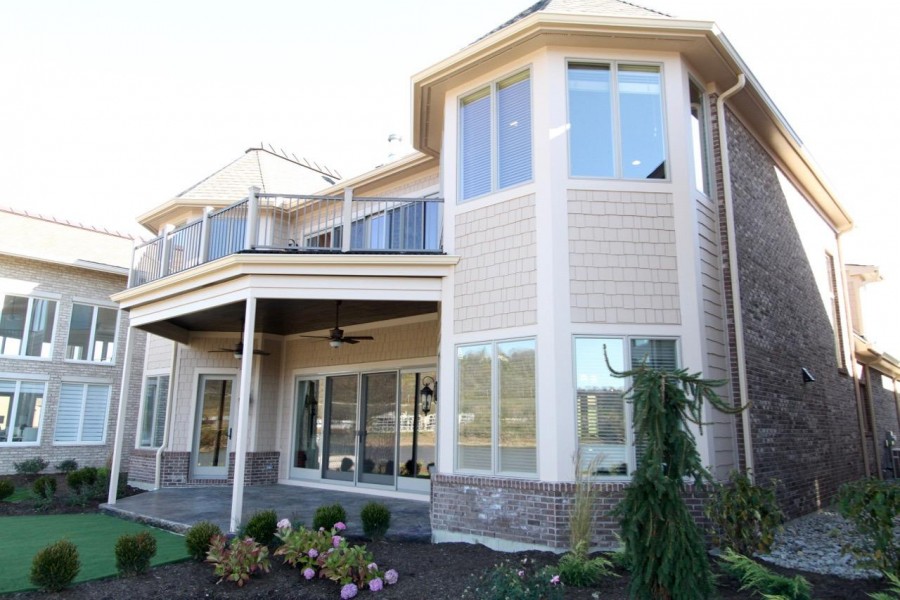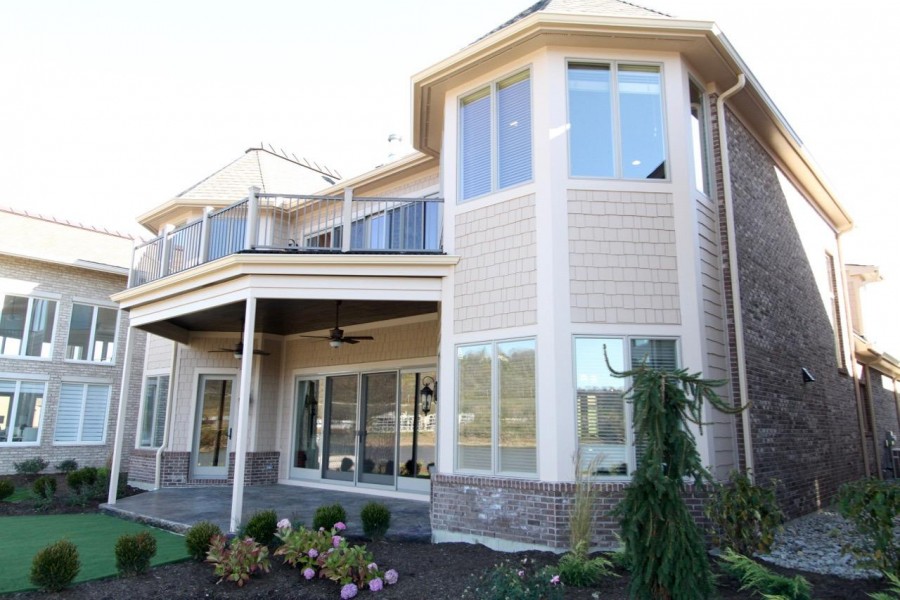 Imboden's latest venture is a 23 acre, mixed land use development in Dayton, Kentucky, called Manhattan Harbour. The Banks-like plans include the existing boat marina, 41 single-family homes, 100 condo units, 70 luxury rentals, plus shopping, dining, and a 17-mile bike path, all built a literal stone's throw from the water.
For the past 10 years, nearly a million yards of dirt have been trucked in and compacted to raise the building site above the 100-year flood zone. "The requirement is 20 feet, but we're at 23," says Huff real estate agent Lisa Beaty. "Flood insurance is not required, unless you have a basement."
And why would you want to spend anytime below grade? At 515 Manhattan Boulevard, the open plan living/dining/kitchen on the first floor leads out to a patio and putting green; the first floor master also faces the water.
The second floor features a rec room with a wet bar nearly the size of the fully equipped kitchen below (why go downstairs for refills?), a balcony, and two more bedrooms. "These homes appeal to empty nesters who want the ease of condo living in a single family home," says Beaty.
Imboden admits he's been surprised at the slow takeoff; only two of the five existing homes have been purchased so far, by Imboden himself. To help turn the tide, he has tapped Coldwell Banker new construction specialists Mike and Bill Hines of Build Cincinnati and in March launched liveatmanhattanharbour.com. But Imboden remains Manhattan Harbour's most tireless advocate. "$13 million has been spent on roads, $17 million on sewers. God made the earth, but he didn't run a compactor," he says.
Facebook Comments