Cincinnati is notorious for hiding rental gems in rundown buildings and other spots you thought were just for college kids. Here is a list of lofts that are currently for rent around Cincinnati:
1. 1435 Main St., Over-the-Rhine $1,525/month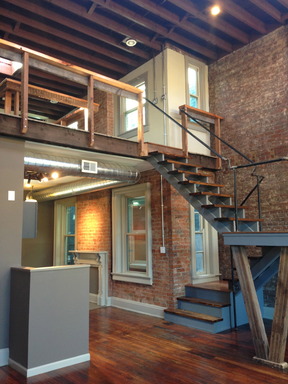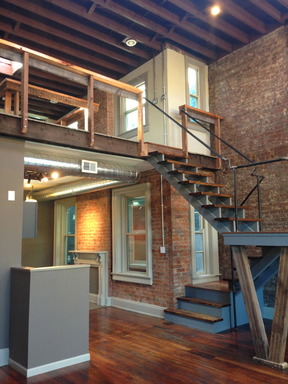 Over-the-Rhine is a hub for modern lofts with exposed brick and rustic details. With skylights, wood floors, and dark brick, this OTR beauty is no exception. The Main Street flat can serve as a two-bedroom apartment or an office with one bedroom.

2. 1622 Vine St., Over-the-Rhine $1,600/month
This 5,000-square-foot apartment will have you doing cartwheels (so it's a good thing the place is big enough to host a full-on dance party). With three bedrooms and one bathroom, the space is expansive and very open with wide windows that overlook OTR.

3. 3301 Colerain Ave., Camp Washington $1,560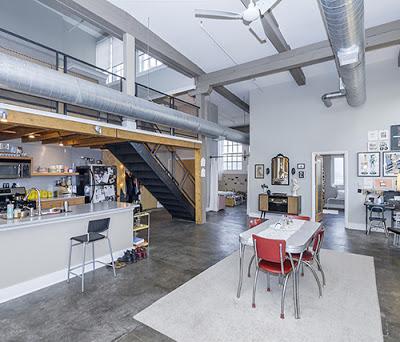 Over OTR? Camp Washington is for you. This sleek loft apartment is filled with wood details, stainless steel appliances, and expansive windows, all located a short distance from the University of Cincinnati and Cincinnati State.

4. 353 W. 4th St., Downtown, $1,900
Calling all sports fans: This apartment is your ultimate location. Situated across from Paul Brown Stadium, the industrial loft has a patio with a garage door for a window. You can hear the fireworks when the Reds hit a homer and watch the sea of orange and black move through the city from your living room.
Photos Courtesy of Urban Sites, City Center Properties, and HotPads
Facebook Comments