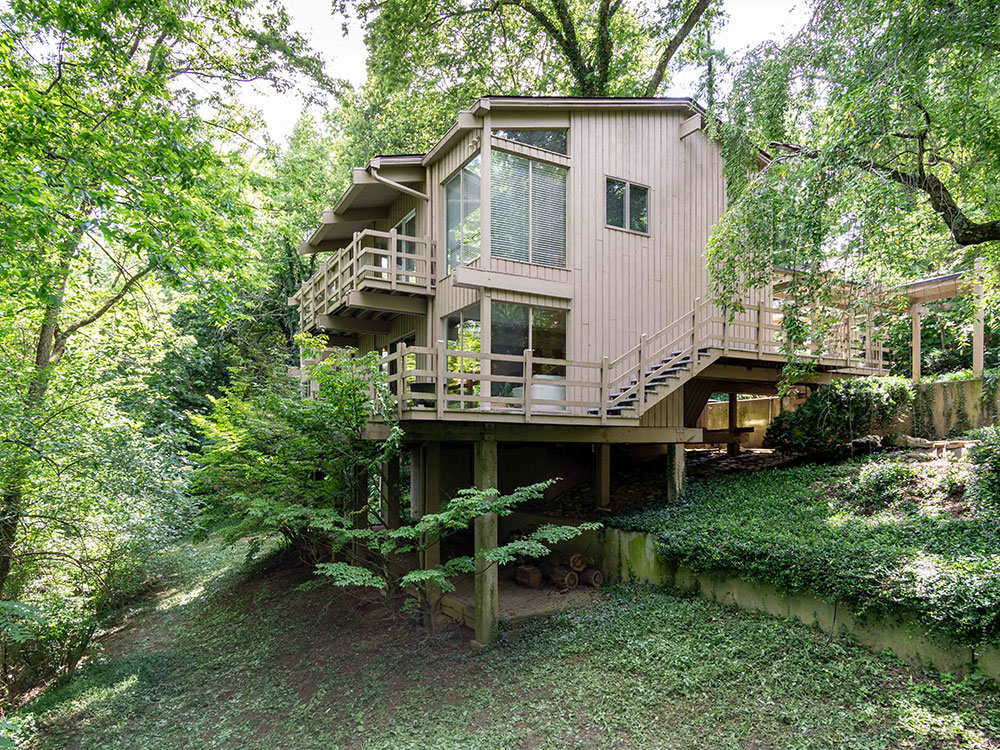 In the early days of Cincinnati's founding, infectious diseases of all sorts made their way into the overcrowded urban basin. In response, many citizens took to the hills and helped build up the region we know today, spreading from Mt. Washington to West Price Hill and to points north and south. Terrace Park is one such high-flying suburb, tucked into the corner along the Little Miami River where it bends southwest toward the Ohio River. If relocation is part of your coronavirus quarantine plan, then consider this little village: It's a quiet, leafy retreat from the downtown business district, which is just 15 miles away via a scenic drive down Columbia Parkway.
As you walk into this sprawling house, cut into a hillside and surrounded by nearly a half-acre of wooded land, stop and listen: You'll hear flocks of birds in the not-so-distant trees, the low rush of the Little Miami just below you, and a serene waterfall emptying into a mini lazy river flowing right through the property. It's like living inside a life-sized meditation soundtrack. And what you won't hear is people.
Indoors feels calmer still, as the muffled nature sounds are a pleasant backdrop to large sunlit rooms (thanks to wall-sized windows and multiple sliding-glass doors), corner window views of the Little Miami below, and vaulted slat wood ceilings with exposed beams. An airy entryway with double-decker windows sets the tone right away, and white-painted wall paneling gives it a seaside vibe.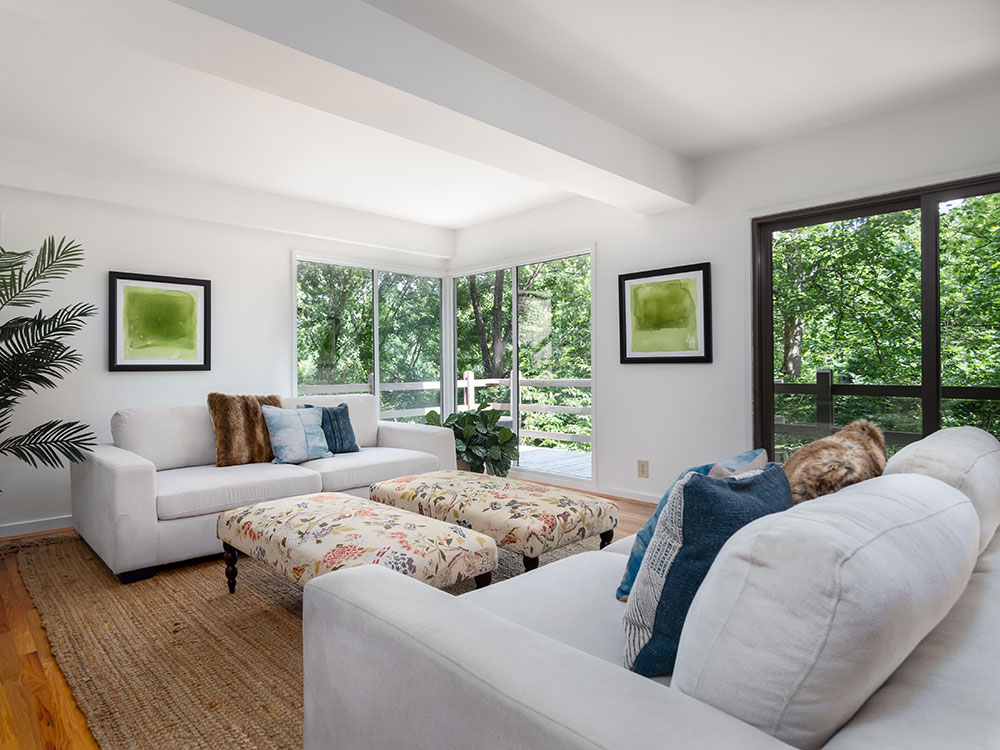 Built in 1971, the home has the retro-cool character of a Hollywood Hills pad with a nod to comfy contemporary living. An updated open-plan living/dining/kitchen area is perfect for all your post-pandemic entertainment plans. Out back, stilts keep you and yours clear of the river below, separated from the home by a steep bank, a rustic rock wall, and a winding hillside staircase. The home has four bedrooms and two and a half baths, plus a detached two-car garage, a covered walkway and front porch, and wraparound decking, where you can step out and survey your empire—from a distance, of course.
Facebook Comments