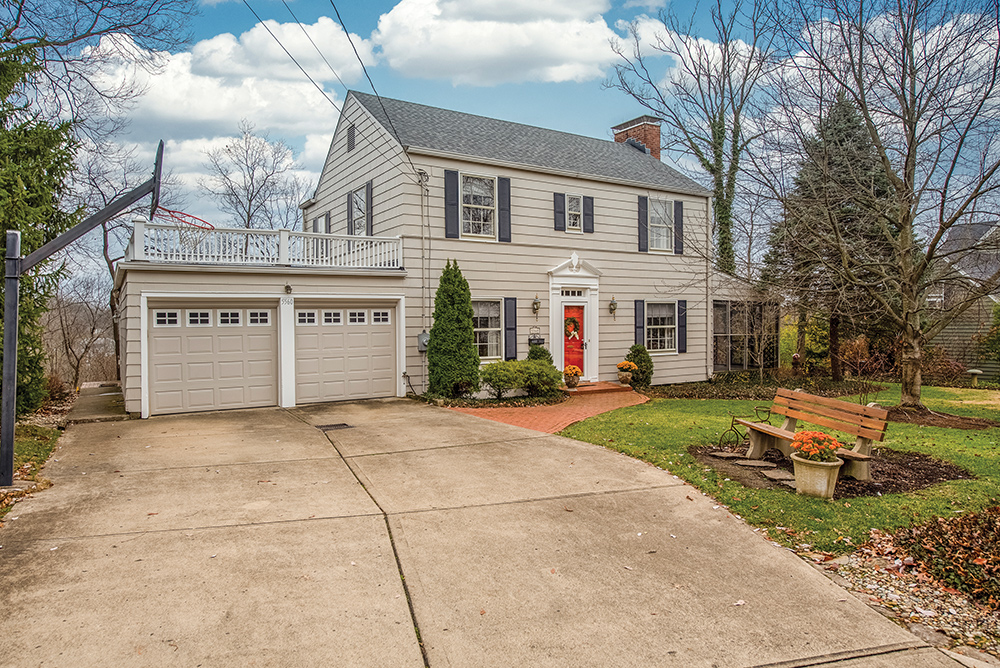 Meryton Place is an anomaly: a city street smack in the middle of a nature preserve, itself just steps from the fast-developing borough of College Hill. A one-mile jaunt up the road past the gilded age Laurel Court mansion (also known as the former LaRosa's corporate headquarters) will put you right in the center of a business district on the move.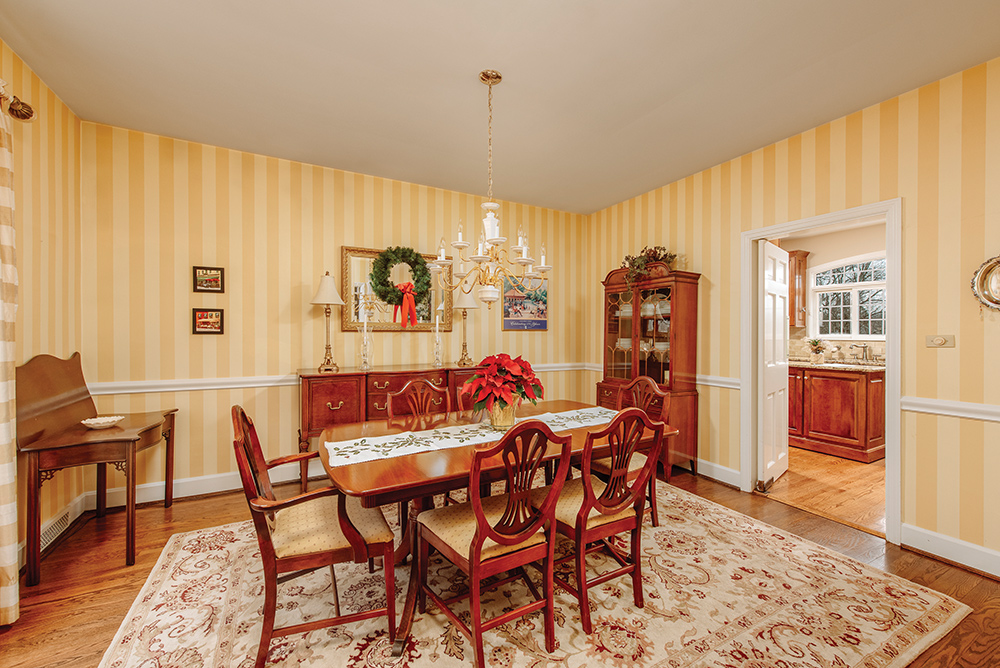 On a map at least, Meryton's short strip of single-family homes in the otherwise dense and hilly Fox Preserve looks almost comically out of place, as if a giant pushed a lawnmower straight through the woods and sprinkled in a miniature neighborhood. But for the home buyer who dreams of morning forest walks and evening sidewalk strolls, of uninterrupted treetop views and a crop of close neighbors, then Meryton is truly the best of both worlds. In short: if you're part City Mouse, part Country Mouse, then it may just be the most well-appointed street in the city.
This house, one of just two dozen or so on the whole street, is sort of a business-in-the-front-party-in-the-back situation: The facade is a straightforward and exceedingly respectable two-story traditional abutting a wide two-car garage. But the back deck will stop you in your tracks. It's a huge wraparound affair with its own screened-in porch, which is visible from the street, all overlooking a steep hill down into the preserve.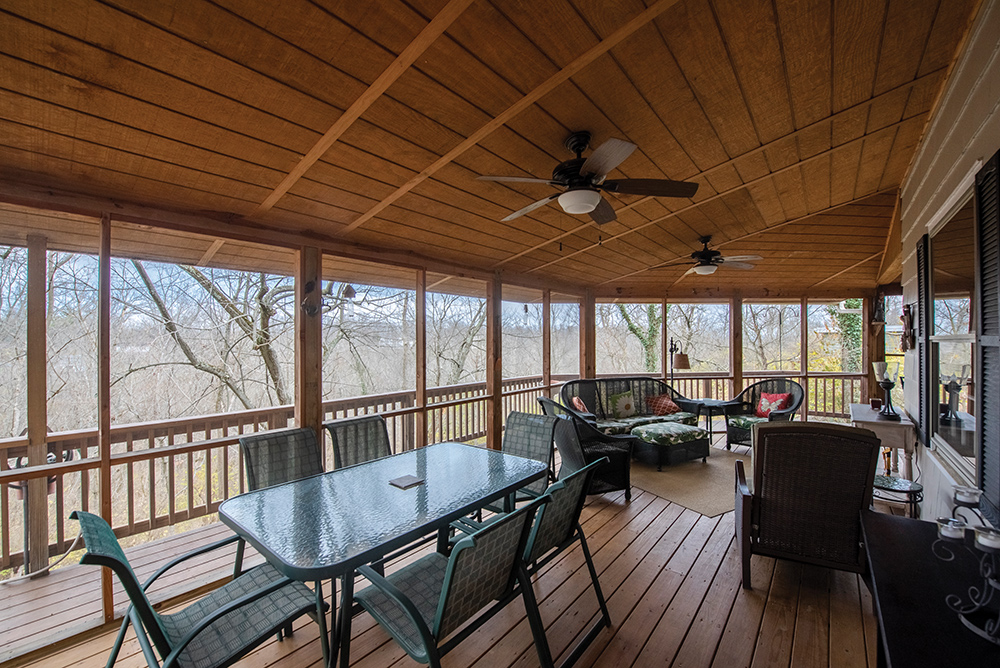 "The location of this place is just beautiful," says Nancy Pater, the listing agent with Keller Williams Seven Hills Realty. "That screened-in porch? I would live there. I would be on the back porch probably six months out of the year." That very special feature, along with its pristine locale, would likely be enough to sell this 1925 home to most buyers in our very tight local real estate market (and the house was indeed under contract at press time). But the interior, with its stately layout, four sizable bedrooms, and two full bathrooms, has also been lovingly maintained by the owners, who lived there for 45 years. Large banks of windows on the first floor flood the rooms with filtered light, and a walk-out basement gives instant access to the great outdoors.
Facebook Comments