For our May 2015 issue, we're exploring everything you need to know about the distilleries, bars, cocktails, traditions, private barrels, accoutrements, and high tech experiments featuring Kentucky's great gift to the world: Bourbon!
1. The Lackman: Nice selection and even nicer cocktails
A Gateway Quarter trailblazer, this craft-focused cocktail and beer bar stocks 30-plus bourbons and ryes and always features a few rare finds.
The barrel-aged Boulevardier cocktail gives you something super-crafty on the fly (the Bulleit, Carpano Antica, and Campari are mixed and aged together, served over a giant sphere of ice), and the Whiskers on Kittens—so named because it includes a few of the manager's favorite things—shows just how nicely bourbon and tequila can share a glass. Who knew? 1237 Vine St., Over-the-Rhine, (513) 381-0741, lackmanbar.com
2. Pontiac BBQ: Focus on new and craft distillers
We counted 55 bourbons on the list when we visited Dan and Lana Wright's Vine Street barbecue shack (they've since expanded). A fair number of newer craft distillers are represented here: Tom's Foolery, based in Chagrin Falls; Georgia's Thirteenth Colony; Cleveland Whisky, which accelerates the aging process by putting their liquor under pressure; and OYO, made by Columbus-based Middle West Spirits. 1403 Vine St., Over-the-Rhine, (513) 579-8500
3. Dean's Hops & Vines: Generous pours at friendly prices
Our Kentucky-based correspondent put geographic jingo-ism aside, ventured into the wilds of Cheviot, and discovered a bourbon oasis at Dean's. Alongside a sick selection of craft beer (more than 150 rotate in and out) and a wide variety of wines, there's a strong selection of bourbons: around 50 labels at any given time. Go forth and discover this gem for yourself, whatever part of town you live in.3722 Harrison Ave, Cheviot, (513) 515-3215
4. Greyhound Tavern: Solid lineup, including some Pappy
Don't let Greyhound Tavern's famous fried chicken distract you from the fruit of the barrel. The 40 to 45 labels available include 15-, 20-, and 23-year Pappy, as well as what they call "Poor Man's Pappy": a blend of Weller Antique and Weller 12-year aged in a bitty barrel behind the bar. Prices are reasonable, pours are solid, and if you're lucky, the bourbon slush will be the cocktail special. 2500 Dixie Hwy., Ft. Mitchell, (859) 331-3767, greyhoundtavern.com
5. The Rookwood: Great cocktails and a menu to match
The drinks fit right in with the space: classic in a well-crafted, rough-hewn sort of way.
Just take the Tailored Misfit, made with Bulleit bourbon, Luxardo maraschino liqueur, and Carpano punt e mes, served up with a bourbon-soaked fig. Come hungry, too; the menu's suited to the darker spirits (alcoholically, not existentially…that's your deal). 1077 Celestial St., Mt. Adams, (513) 421-5555, therookwood.com
6. Horse & Barrel: Two pour sizes for efficient sampling
In January the Nicholson's crew added an adjacent bar devoted to bourbon, serving some 50 labels from 22 distilleries. They keep things user friendly, with the menu plainly laying out the flavor profile, proof, and distiller for each. Our advice: Skip the cocktails here, and sample what you aren't familiar with. With one- or two-ounce pours, you can try several—starting with their hand-selected Knob Creek Single Barrel. 625 Walnut St., downtown, (513) 564-9111, horseandbarrelcincy.com
7. The Littlefield: Hip but not hipster; excellent cocktails
This neighborhood bar has around 70 bourbons on their list, offers pours in two sizes (.75 ounce or 1.5 ounce), and will drop one perfect ice cube if you wish, but the vibe is friendly and chill, not precious.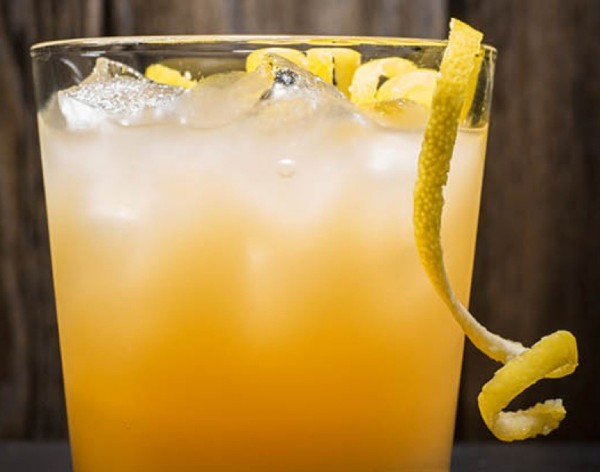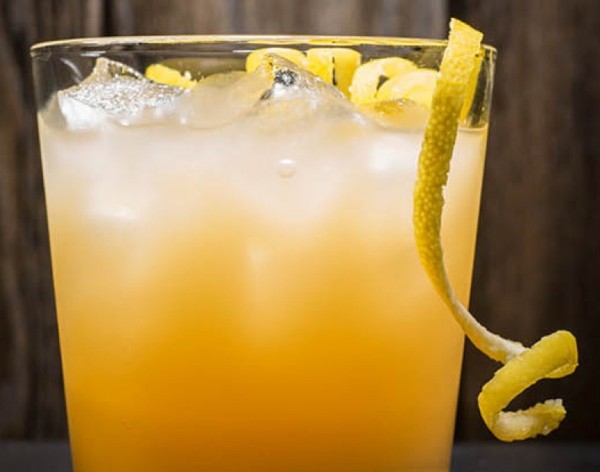 We give a thumbs up to the Northcider (hot cider, ginger beer, Ancient Ancient Age) and The Chase (Buffalo Trace, house ginger beer, lemon twist, above). Every month, a special cocktail benefits a cause; in March, every Wrecking Ball (Bulleit Rye with chipotle vanilla bean simple syrup, OJ, and candied jalapeños) supported Thunder-Sky, Inc. 3934 Spring Grove Ave., Northside, (513) 386-7570, littlefieldns.com
8. Wiseguy Lounge: Extensive selection and two locations
Choose from upwards of 150 bourbons here, including the elusive Pappy Van Winkle (15-, 20-, and 23-year on our visit). Feeling a cocktail? The Frame Job on Main (Old Forester Signature, barrel-aged bitters, and Gosling's ginger beer) is crisp and refreshing.
Service staff are friendly and patient, even with a jammed bar, which is our only quibble—it's hard to find a place to sit. But don't get hangry: GoodFella's pizza is just downstairs. (The OTR location, pictured above, opened in January, with a similarly huge selection.) 603 Main St., Covington, (859) 916-5209; 1212 Main St., Over-the-Rhine, (513) 381-3625
9. deSha's American Tavern: Just getting into bourbon? Start here.
Putting the 'burb in bourbon since 1990, deSha's is a little bit country club and a little bit sports bar—with the upholstery and wood-framed sports miscellanea to prove it. Polo bar theme notwithstanding, the bourbon selection and staff knowledge are on par with anything you'll find in the urban basin. The menu lists roughly 20 bourbons (plus some whiskeys), but ask what bottles they have off-menu, too: We loved the Ridgemont Reserve 1792—our bartender tipped us off that it's the year Kentucky became a state. 11320 Montgomery Rd., Montgomery, (513) 247-9933, deshas.com
10-12. Molly Wellman's Empire: Staff that knows their stuff
At Old Kentucky Bourbon Bar we lost count somewhere around bottle 120. (How ya doin', Pappy?) Overwhelmed by choice? Try a featured flight, which runs around $14 for three one-ounce pours. North of the river, Neons has a smaller but well-curated selection, plus weekly cocktail and infusion specials. Visit Japp's on a school night and sip one of the many small batch or one-off bourbons they stock (think Barterhouse and Lock Stock and Barrel). 1136 Main St., Over-the-Rhine, (513) 381-1524, japps1879.com; 208 E. 12th St., Over-the-Rhine, (513) 827-9361, neons-unplugged.com; 629 Main St., Covington, (859) 581-1777
Facebook Comments