—as told to Lisa Murtha
All hospitals within the Cincinnati region where babies are born do universal drug testing on every woman who comes in to deliver. Any child who has been exposed to narcotics in utero will have symptoms of withdrawal.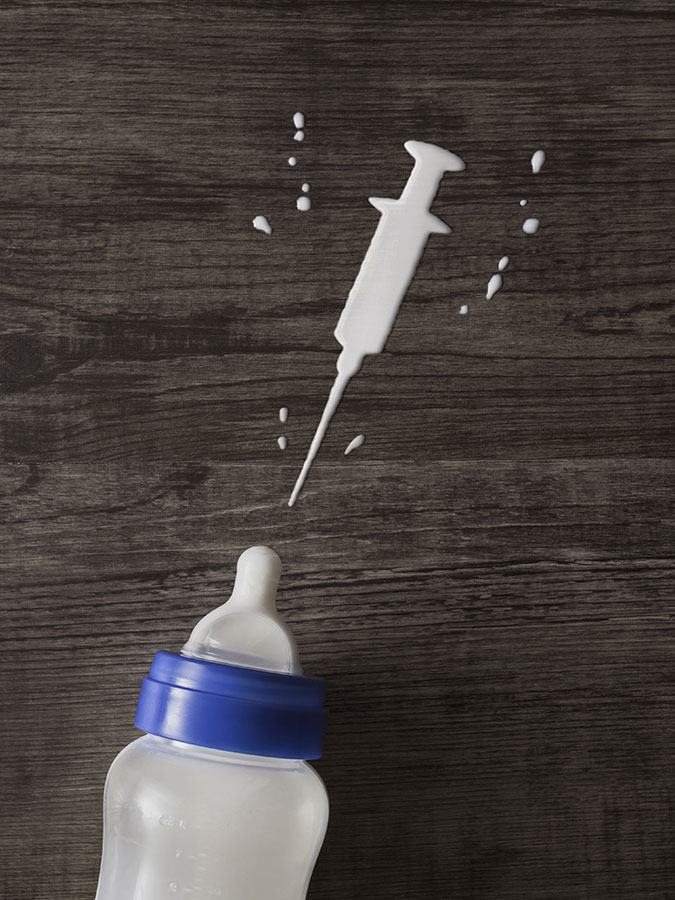 ---
We define a child as having neonatal abstinence syndrome, or NAS, when they need medical treatment with methadone or buprenorphine, and very rarely morphine, for their signs of withdrawal. We really should say NAS applies to any baby who's been exposed to narcotics in utero [treated or not]; in my experience, they [all] can have the same problems. Right now we have about 33 children per thousand, or 3 percent, who are exposed to narcotics each year in this area. Thirteen per thousand, or 1.3 percent, develop NAS.
The neonatology group at Children's, which I'm a member of, covers almost all of the hospitals from Northern Kentucky up to Kettering, so our physicians would be the ones to see the babies in the NICU. Our intent is that within two weeks of them going home, we will see them in clinic. [Pediatrician] Jennifer McAllister [the cofounder of the clinic], myself, and the team have seen about 250 children at the NAS Clinic at Children's since it opened [in October 2015]. I can't tell you the numbers I had to subsequently see in the Good Sam clinic or the neonatal intensive care clinic on main campus because we can't get them into the NAS clinic. The numbers are overwhelming.
The babies cannot sleep, they cry for long periods of time, they have tremors. They may not be able to eat because they cannot focus on sucking. They may have copious diarrhea. They may vomit. They sweat, they sneeze, they have high heart rates. They may breathe fast.
We monitor growth and formula tolerance and prescribe different formulas if necessary. We monitor for muscle tone issues, gross motor delays, and torticollis—or wryneck, where they want to turn their head to one side and the muscles get very tight—and make referrals to physical therapy. We evaluate for eye problems and refer to ophthalmology to correct issues early. We evaluate speech and language capability. We address sensory and behavioral issues based on the child's age.
No child should be considered a "bad child" because they have the long term problems of being exposed to narcotics. Every child should be given the help they need to become a happy, productive person in our world.
Facebook Comments