If you've ever found yourself saying "Gee, I wish someone would throw a snazzy rooftop party with the best South Indian food I've ever had," then you should know that your dream has been realized.
---
Oh Little Mustard Seed is the project of Mandira Jacob, and it is one part catering company, one part cooking workshop, and one part social activism effort (a portion of all proceeds goes to support mission work—specifically to end sex trafficking). Thali Thursdays is a brand new monthly event that Jacob hosts on the rooftop of the Reserve at 4th & Race, in downtown Cincinnati.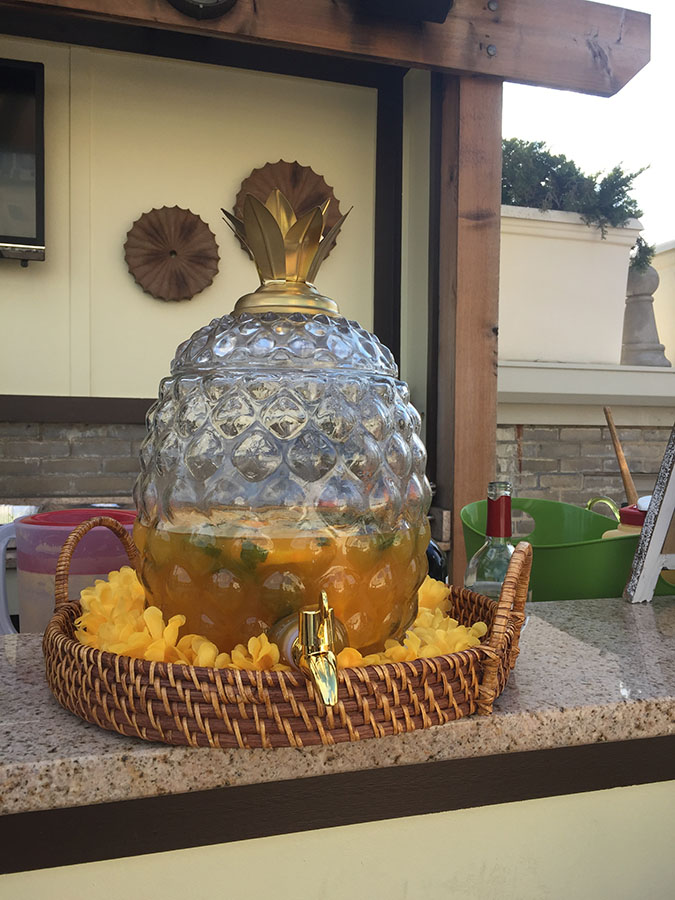 ---
To the uninitiated, a thali might be intimidating. But it is basically the personal pan pizza of Indian buffets. The contents of the thali are typically chef's choice, but always represent the main flavors of Indian cuisine: salty, tangy, spicy, and sweet.
---
Jacob hails from Kerala, a southern Indian state on the Malabar Coast, and her menu for this inaugural Thali Thursdays event reflected the dishes she was raised on, including uzhunna vada with coconut chutney (ground urad dal batter fritters with green chiles, ginger, onion, and curry leaves); lemon rice (with curry leaves, mustard seeds, and raw peanuts); steamed basmati rice (with fried shallots, sultanas, and nuts); Kerala fish moilee (a regional fish dish in coconut-based broth); Alleppey shrimp masala; beetroot thoran (shredded beetroot with coconut); shallot raita; and regionally specific bread, pickle, desserts, and beverages like fresh-made papad, fried plantains, and mango lassi and mango rum punch.
Every dish was bright and flavorful, and basics like raita and papad had a slight spin from Jacob's imagination—in the case of the raita, a dose of earthy shallots, and for the padad, a dusting of coarse salt. And since Cincinnati's Indian food landscape is generally dominated by meat-and-cream-based Northern dishes, it was a fun introduction to a different regional cuisine that is characterized by seafood, curry leaves, fresh vegetables, and coconut everything.
---
It's fun. It's fancy. And we can't stop thinking about that beetroot.
Thali Thursday, May 25, 7–9 p.m., $75, ohlittlemustardseed.com
Facebook Comments