Cincinnati's proximity to the South comes with major perks in the comfort-food department. Case in point: an embarrassment of fried chicken riches. From countrified roadhouses to high-end hotel kitchens to suburban strip-mall dives, here are 10 purveyors who do it up right.
---
Fried Chicken, Richie's
Might this be Cincinnati's only local fried chicken franchise? Our fact-checkers are still looking into that one. In the meantime, we'll be revisiting this carryout counter where you can get a single chicken wing snack for 60 cents or bulk-buy 100 pieces for $105. Where you land on that quantity spectrum is between you and your god. Multiple locations, richieschicken.com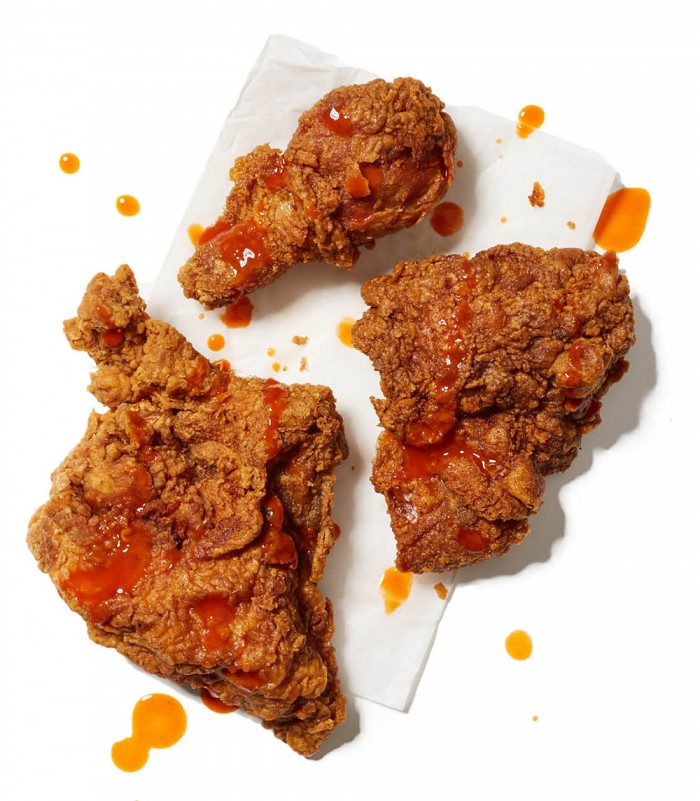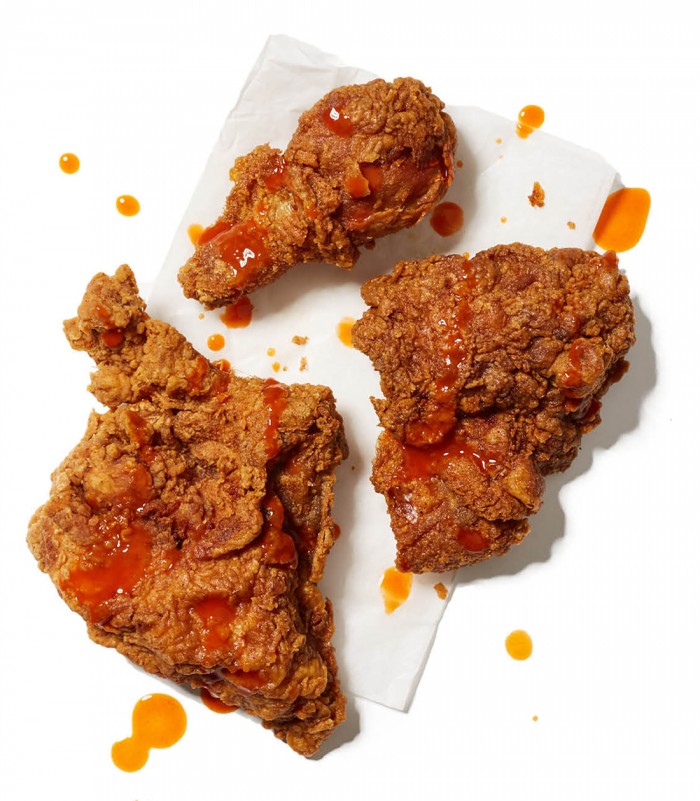 ---
Waffle & Chicken, Taste of Belgium
Jean-François Flechet's Tabasco-spiked riff on chicken and waffles is more sweet than spicy, which is fine by us. The chicken is boneless, the waffle Belgian, and the maple syrup Ohio-made. Taken together, it's a delightful carb explosion. Multiple locations, authenticwaffle.com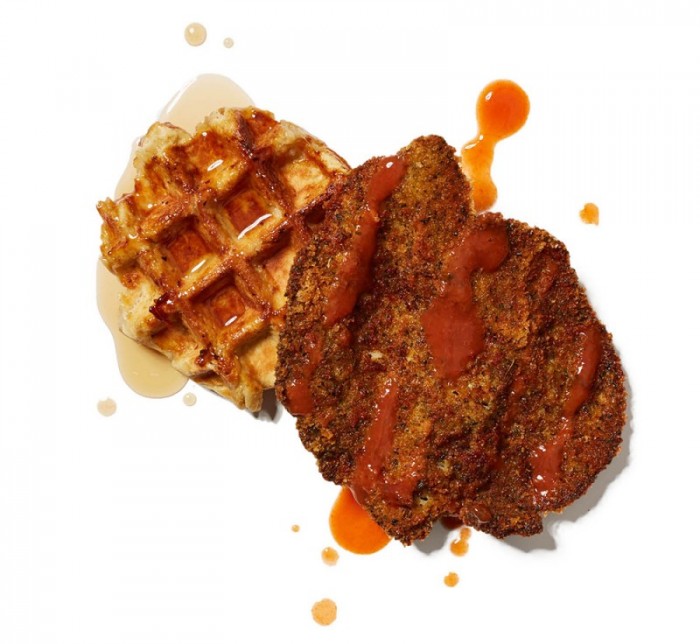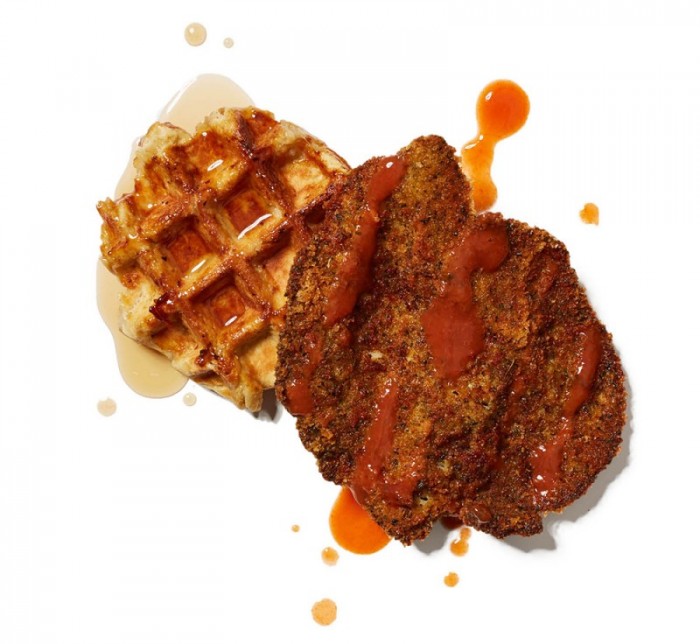 ---
Fried Chicken, Green Derby Kentucky Bistro
The first thing we noticed about this Newport mainstay—now under new ownership—was an army of apparent regulars (senior citizens, no less, which is always a good sign where home cooking is concerned). The chicken was served piping hot and the crunchy skin was sporting a deep tan from the fryer. 846 York St., Newport, (859) 431-8740
---
Fried Chicken Tuesdays, Orchids at Palm Court
This weekly lunch special is all about the high-tone presentation: Tidy pieces of breaded white and dark meat laid out on a wood cutting board with a ramekin of Tabasco honey, a dollop of slaw, and an elegant little crème fraîche biscuit. But if you don't lick your fingers, you're dead to us. Hilton Cincinnati Netherland Plaza, 35 W. Fifth St., downtown, (513) 421-9100, orchidsatpalmcourt.com
---
Red Dry Chili Chicken, Sichuan Bistro
Once you locate the Chinese menu (just keep turning pages), order this dish of boneless fried chicken pieces tossed with hua jiao (mouth-numbing Sichuan pepper) and garnished with dried red chilies. It's all the best things about fried chicken and Chinese food piled together onto one plate. Do not try to finish it alone or you'll hate yourself in the morning. 7888 Mason Montgomery Rd., Mason, (513) 770-3123, sichuanbistro.com
---
1/2 Chicken, The Eagle Food & Beer Hall
Ringing in at just $9, this supremely juicy (half) bird is one of the tastiest deals in OTR. No one will judge you if you douse the whole thing in the accompanying spicy hot honey. 1342 Vine St., Over-the-Rhine, (513) 802-5007, eaglerestaurant.com
---
Fried Chicken Buffet, Greyhound Tavern
You can get textbook fried chicken at this Northern Kentucky institution any old day, but the best way to experience it is during the Sunday buffet. The reasons should be obvious, but we'll elaborate: Fried. Chicken. Buffet. With all the fixins, of course. 2500 Dixie Hwy., Ft. Mitchell, (859) 331-3767, greyhoundtavern.com
---
Chicken-in-a-Basket, Hitching Post
You'd be forgiven for confusing this tiny chicken shack with the identically named Hyde Park storefront, but they're no longer related. The East End shop still fries in lard, though, which is an objectively badass move that produces the crispiest skin in the land. 4535 Kellogg Ave., East End, (513) 871-4293, hitchingpostkellogg.com
---
Hot Chicken, Colonial Cottage
This Nashville-born delicacy is served on hot sauce-soaked white sandwich bread speared with pickle slices (it's a weekly menu special that you can actually get any time if you just ask). Medium is plenty spicy—get cocky about the heat and you'll find yourself sputtering though lunch. But it hurts so good. 3140 Dixie Hwy., Erlanger, (859) 341-4498, thecottagenky.com
---
Editorial Note: Son of a Preacher Man is closed.
Sunday's Best Fried Chicken, Son of a Preacher Man
If this is new Southern cuisine, we'll take two. Executive Chef Arik Messerschmidt hails from the Jeff Ruby empire and brings serious chops to this stylish east side eatery. And the chicken, sourced from Gerber Poultry in Ohio, is beautifully fried, simply spiced, and perfect with a biscuit (or three). 3009 O Bryon St., O'Bryonville, (513) 813-3052, eatatpreacherman.com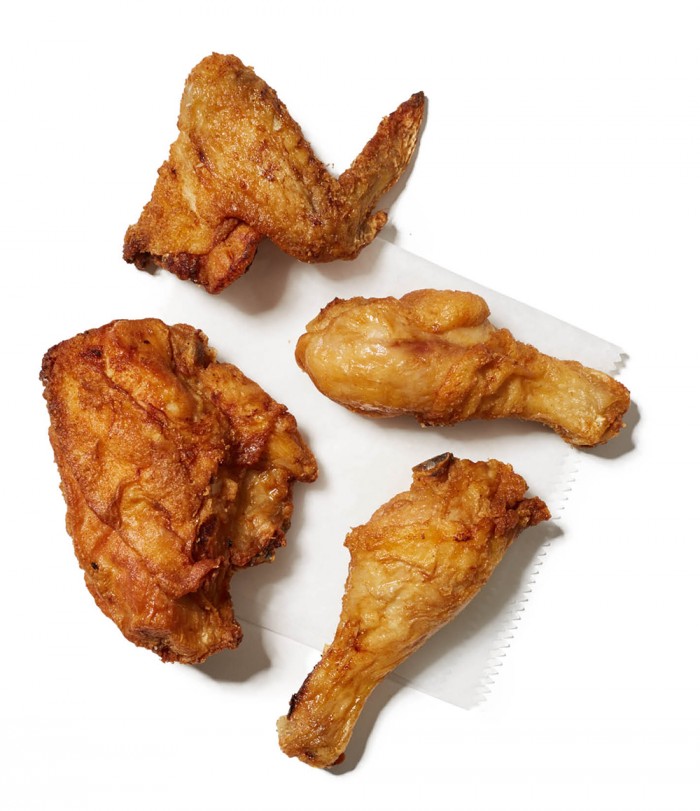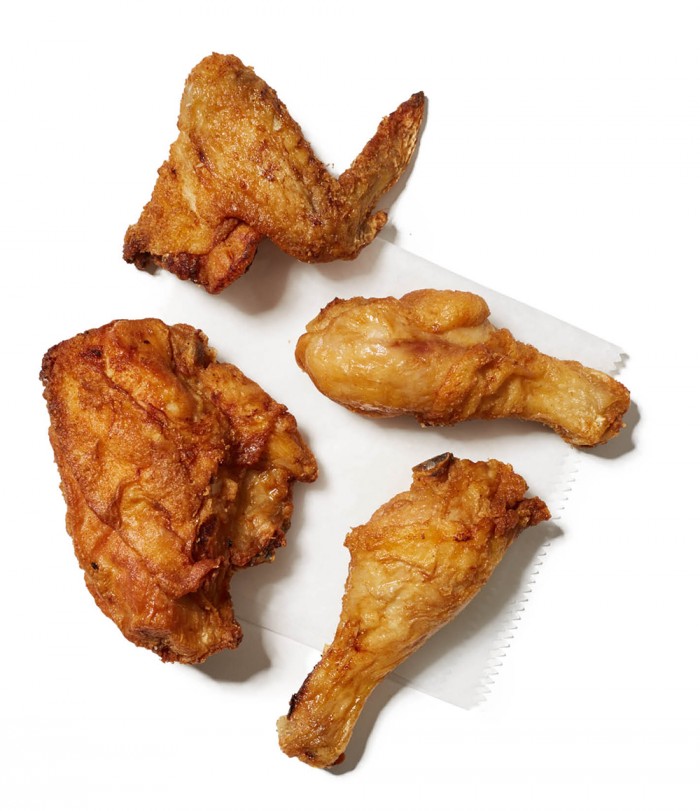 Facebook Comments