There's something sweet happening in downtown Hamilton, with a crop of recently opened restaurants, retail shops, and entertainment venues appearing around the High Street area. For Mia and Tony Farquis, this revitalization along the Great Miami River presented a chance to pursue a delectable dream.
"My mom always sort of half-jokingly and half-seriously said she wanted to own a pumpkin patch, a Christmas tree farm, or a candy store," says Christian Farquis, Mia's and Tony's son, who operates the family-run Henry's Candy Co. "My mom is actually from Chicago, and my dad's from here, so traveling between the two, we'd always stop at this enormous factory outside of Chicago where they have a chocolate fountain and all these crazy things."
The Farquis family officially opened their little piece of the candy city in July 2017. The store was an instant success. "It all just kind of fell into place," he says.
Opened in the old Mayor's Jewelers, Inc. space (a massive vault holds supplies in the store's office), Henry's retains the wood-paneled built-ins from the storefront's yesteryears. Modern decor—from pop art–style gummy bear photographs to sculpturesque lighting to abstract paintings made by Christian—crafts a fun and funky aesthetic that the family hopes to build on with rotating art shows and musical performances in the future. But the centerpiece, of course, is the shop's full-length candy counter, which holds a vibrant cornucopia of chocolates, gummies, and wrapped candies in Plexiglas bins. The sight alone nearly produces a sugar rush.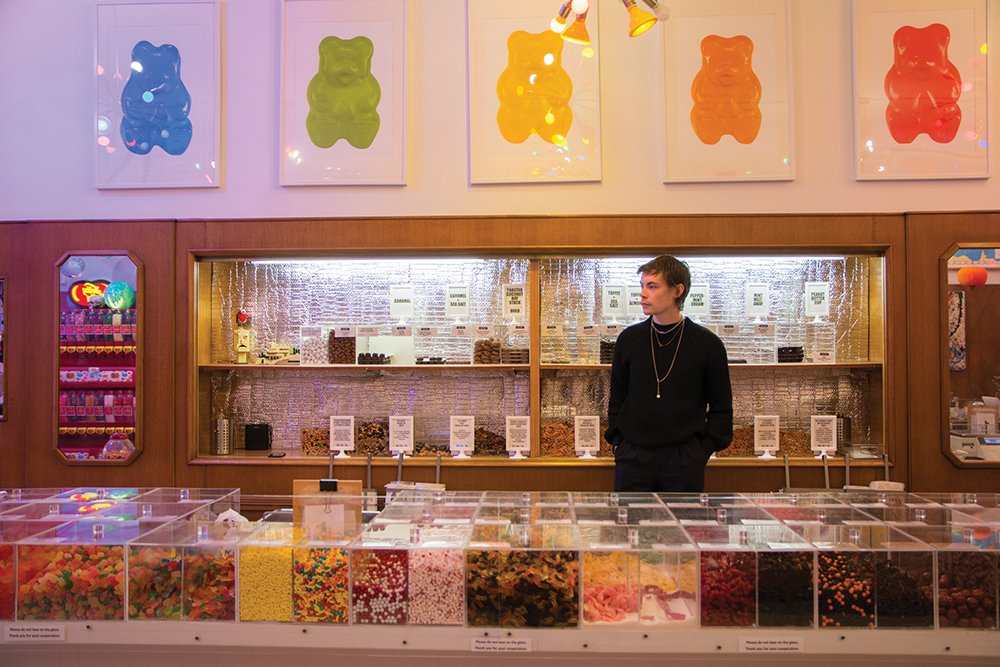 When I visited Henry's with my family, my three kids put a serious dent in their summer savings, buying as much candy-by-the-pound as they could carry out of the store. Observing their manic delight prompted me to ask about Henry's average clientele: Do the children of Hamilton keep the cash register ringing?
Farquis shakes his head. "During the day, you get a lot of people who work locally coming in on their lunch break for a pick-me-up," he says. "Parents become just as addicted to the candy as the children do."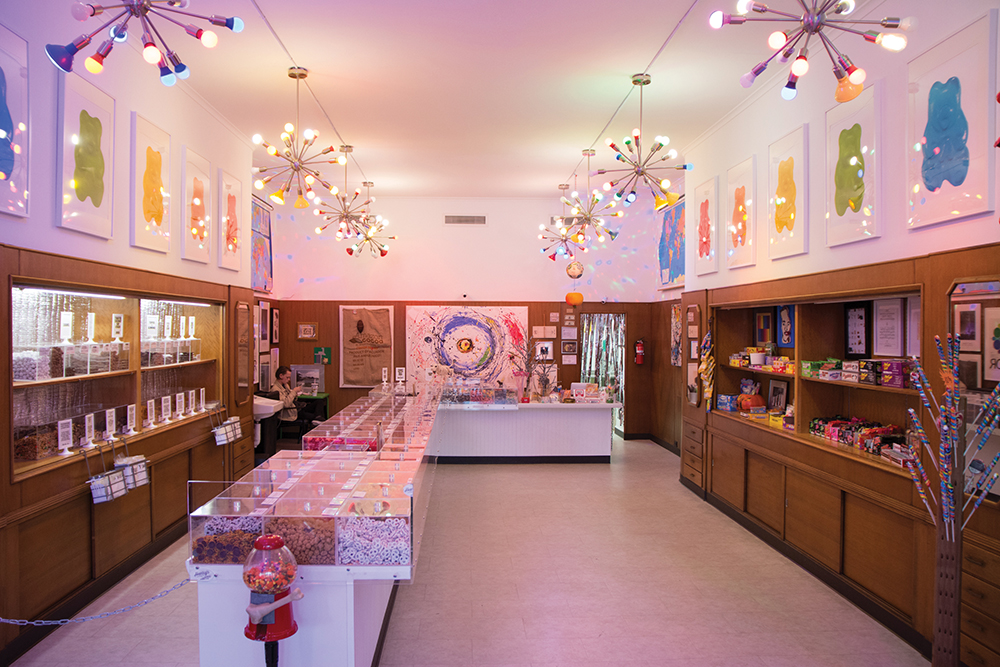 As my family exits the store, a father and son pass us, each smiling in eager anticipation of the sweets within. I smile, too, as my wife hands me a chocolate-covered espresso bean. We all deserve a treat now and again.
---
Good to Know
Check out Henry's Chocolate Moonshine micro-batch artisan truffles. The nonalcoholic handmade treats come in flavors like smoked whiskey, birthday cake, and black cherry bourbon.
Henry's Candy Co., 243 High St., Hamilton, (513) 889-2736
Facebook Comments