Photograph by Jeremy Kramer
Mr. Ollie managed to do what a millionaire fast-food magnate couldn't—sell a decent hamburger downtown. After former Kentucky governor John Y. Brown Jr.'s Ollie's Trolley burger chain folded, Mr. Ollie (real name Marvin Smith) bought the downtown trolley car building at a sheriff's auction in '93 and parked it permanently in OTR.
He's been flipping the original Ollieburger there with a smile ever since. Despite the chain folding, the original spices and Ollie sauce are still available. Smith credits these as the magic in those third-pound that even President Obama has given a thumbs up.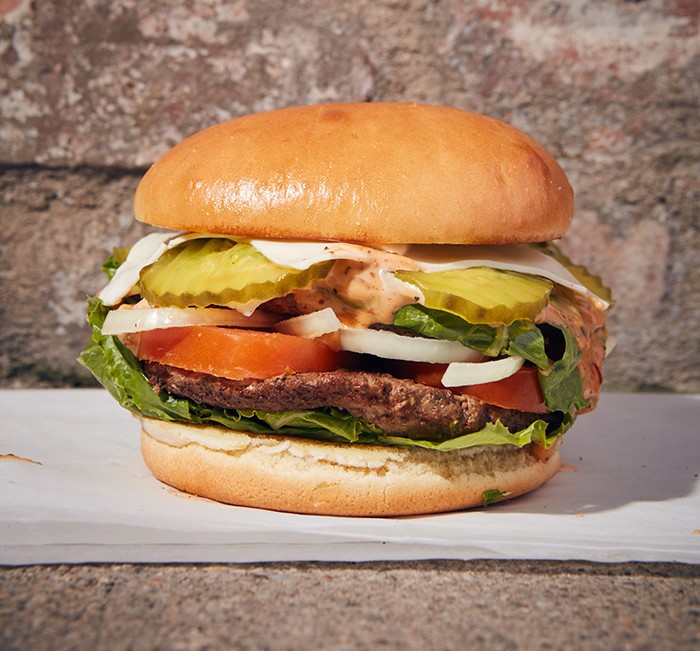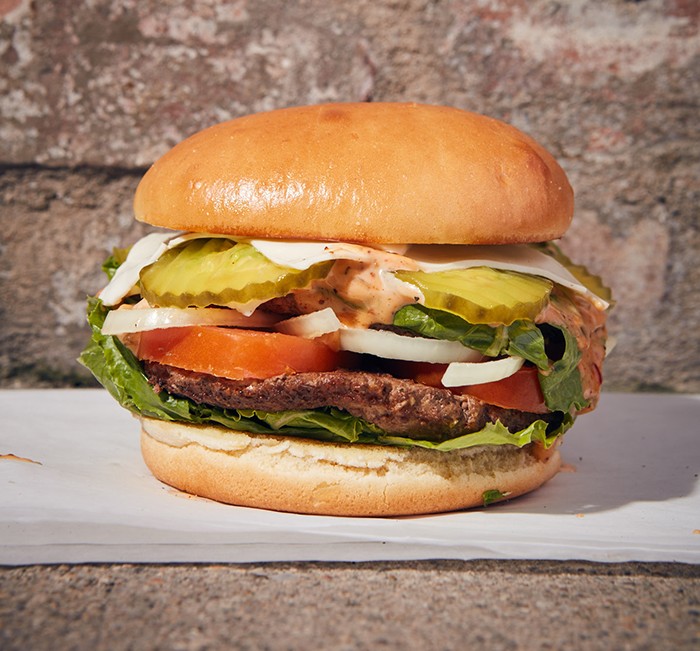 Juicy as all get-out, the flame-charred burger gets a healthy hit of mayo-based Ollie sauce that hides the lettuce, pickles and cheese inside that big bun. And those slender crispy fries get a sprinkle of the secret spices, too. But a basic burger stand Ollie's Trolley is not. Smith added a full rib joint menu, along with a few fish specials. And his Georgia heritage is apparent in the slew of home-cooking sides—tender collards and a helping of earthy black-eyed peas alongside that crispy deep-fried fish make you wonder why every day isn't a Friday during Lent.
Ollie is also open for breakfast and you gotta try the Lincoln B. Ware Cup, named for Cincinnati's radio legend. It's a paper cup of eggs scrambled with melted cheese, buttered grits, hometown sausage, and crisp bacon. Consider it a breakfast McFlurry for people who need a tasty wake up call.
Ollie's Trolley, 1607 Central Ave., Over-the-Rhine, (513) 381-6100. Breakfast, lunch, and dinner Mon–Sat (but call first).
Facebook Comments