"Fancy" is a relative term. There's caviar fancy, and then there's chilled-salad-bar-plates fancy. Houston Inn is decidedly the latter.
The 64-year-old Lebanon restaurant is pretty hard to nail down, genre-wise. Is it a country kitchen? Kind of. Old World bistro? Sure. Mid-century-style supper club? Yeah, OK. Really, Houston Inn's thing is what they're not trying to do. They're not trying to lead the way on any post-1970s food trends. They're not trying to look cool. And they're definitely not messing with kale. That's not to say Houston Inn isn't working to impress—they're just playing to their audience, starting with that salad bar. At said bar you'll find pickled watermelon rind, chocolate mousse, at least two kinds of potato salad, sliced beets, cottage cheese, and olives.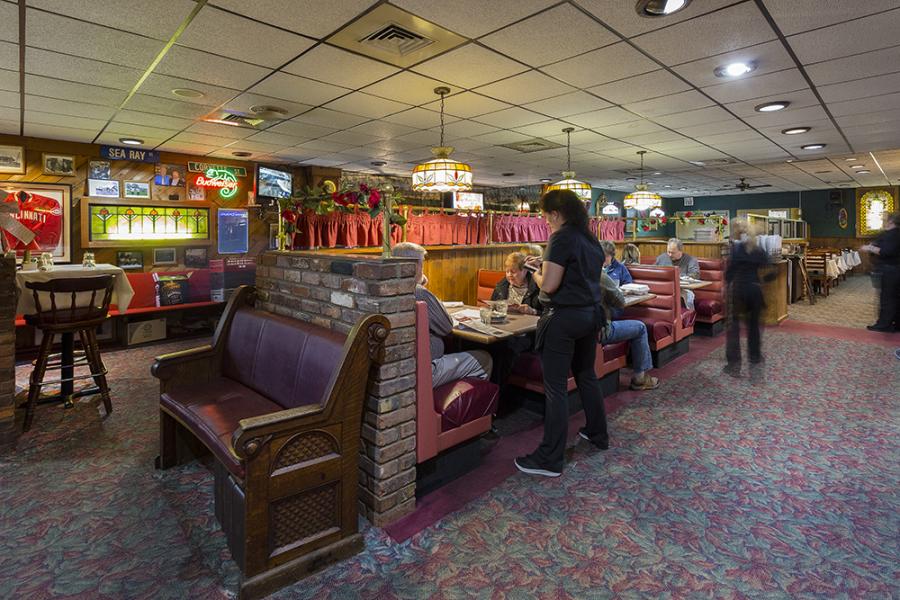 The substantial menu includes retro dishes like liver and onions, ham steak, and lamb chops with mint jelly, and nearly every item includes a spot in line for that famous 55-item salad bar (and there will be a line). The house specialty is frog legs, which taste like a cross between breaded chicken tenders and fish sticks (a good thing). And the very best item on the menu is the fried chicken; the skin is light and crispy, and it pairs best with a side of candied yams or celery stuffing with gravy. If you're looking for trendiness, you might be disappointed. But if it's personality you're after, then you'll be right at home.
---
Houston Inn, 4026 U.S. 42, Lebanon, (513) 398-7377, thehoustoninn.com
Facebook Comments